Ajungi la o vârstă când oamenii au așteaptări de la tine, când oamenii iti cer cer să acționezi într-un fel, ajungi la vârsta când societatea și oarecum chiar și tu, începi să crezi că este neadecvat să acționați, să spui sau să gândești diferit de cum o fac cei de vîrsta ta . Cui naiba îi pasă despre ce așteaptă societatea sau oamenii de la tine. Ești cine ești și vârsta este doar un număr, singura persoană pe care trebuie să o iei în considerare, ești tu. Sper că în acest an, am devenit mai înțeleptă, deși mă îndoiesc, deoarece sunt o persoană  destul de înțeleaptă, dar totuși nu avem niciodată suficientă înțelepciune. Ceea ce sper și vreau cu adevărat în acest an, este să decid  pe ce cale vreau să-mi las amprentele picioarelor și, de asemenea, dacă e posibil, să nu mă abat de la acea cale. Îmi doresc ca în al 30-lea an de viață să-mi  găsesc scopul pe care l-am căutat atât de mult amar de vreme. Câteva bucăți din puzzle-ul vieții mele s-au adunat, dacă înca cateva și-ar găsesi locul, poate aș putea să știu încotro mă îndrept. Posibil să nu am nevoie de un plan sau o hartă a vieții, poate că sunt unul dintre acei oameni care trăiesc, în felul lor. Cu toate acestea, sinceră să fiu, aș vrea să știu dacă există un plan, de preferat până când am ajung la pragul de 35 de ani, așa că urează-mi noroc să găsesc un stil de viață care să-mi fie pe plac. 🙂 În final, viața este un joc de noroc și nu toată lumea este câștigătoare, dar cu toții sunt jucători. Așa că intenționez ca măcar să pot să joc rolul principal în această piesă. Sunt doar un copil mare, căruia îi place să se îmbrace precum adulții.
I was wearing Firmoo sunglasses, Ucca blouse, Zara jeans, OLDCOM espadrilles, Rosegal bag, Primark jacket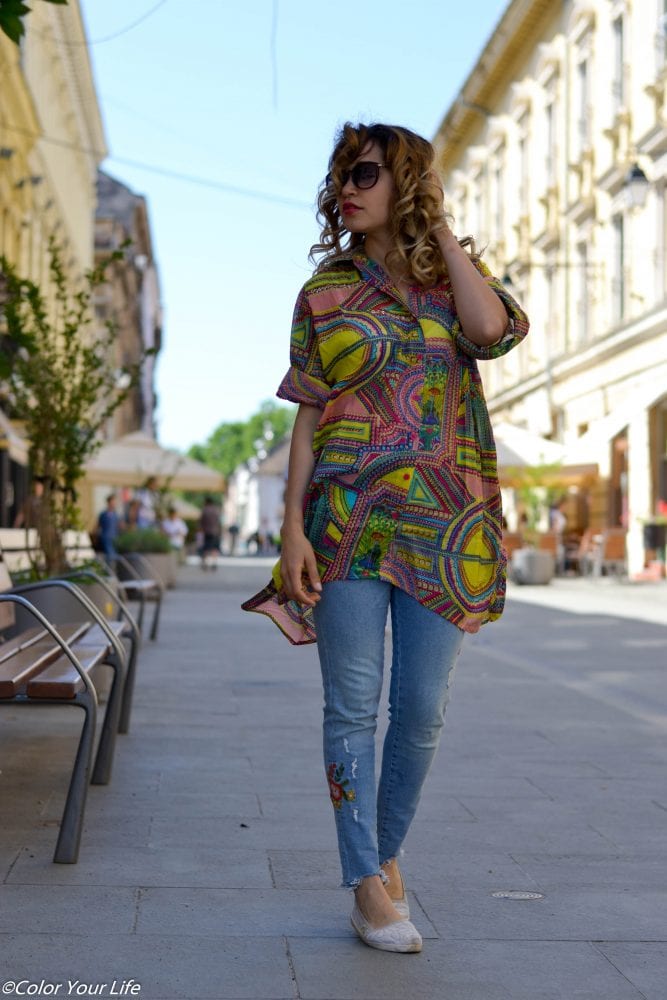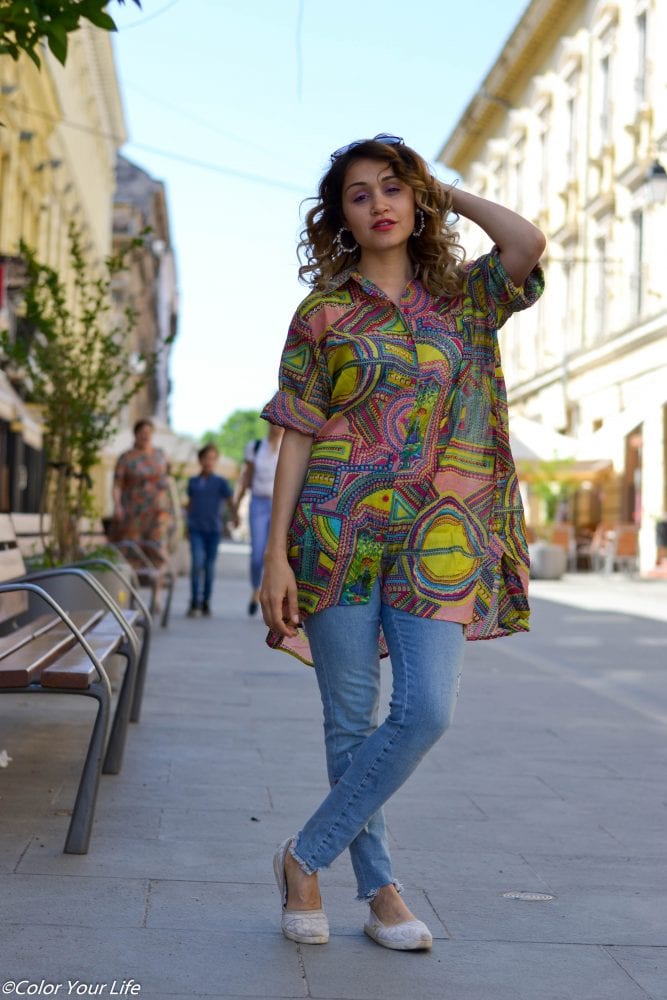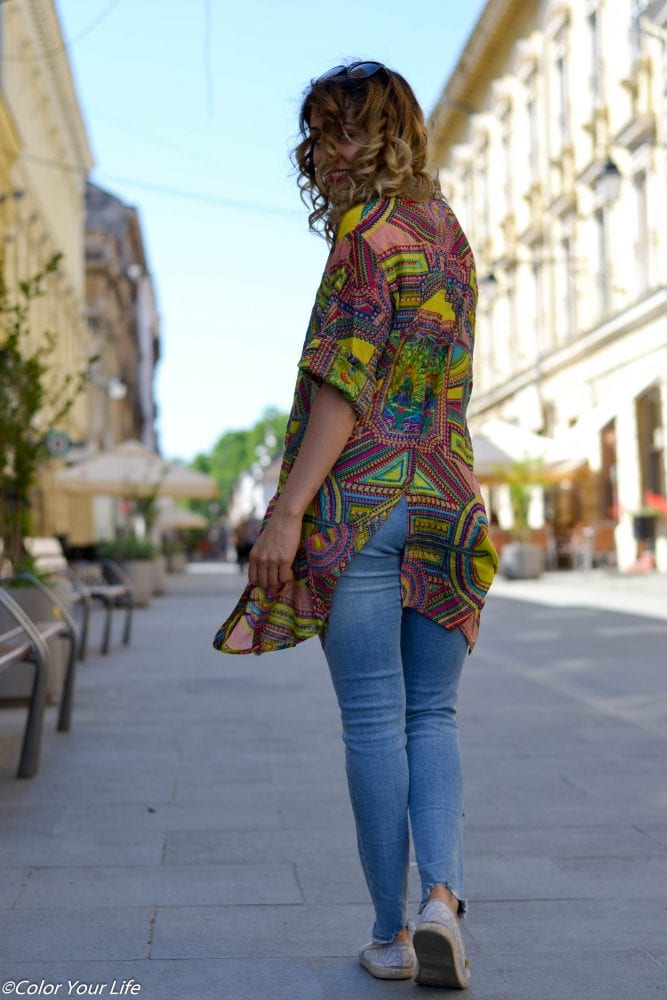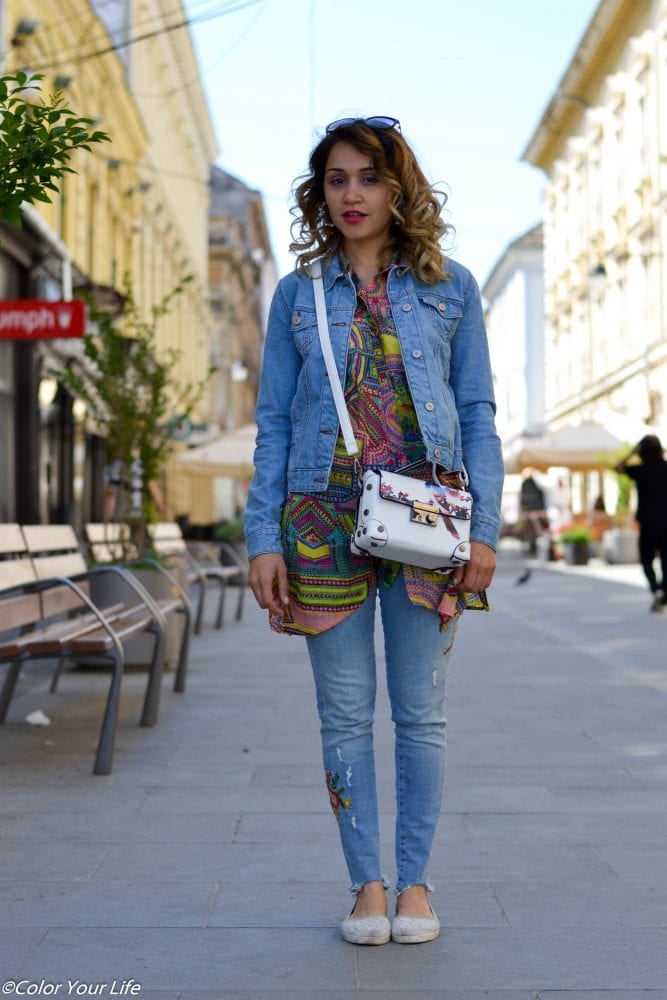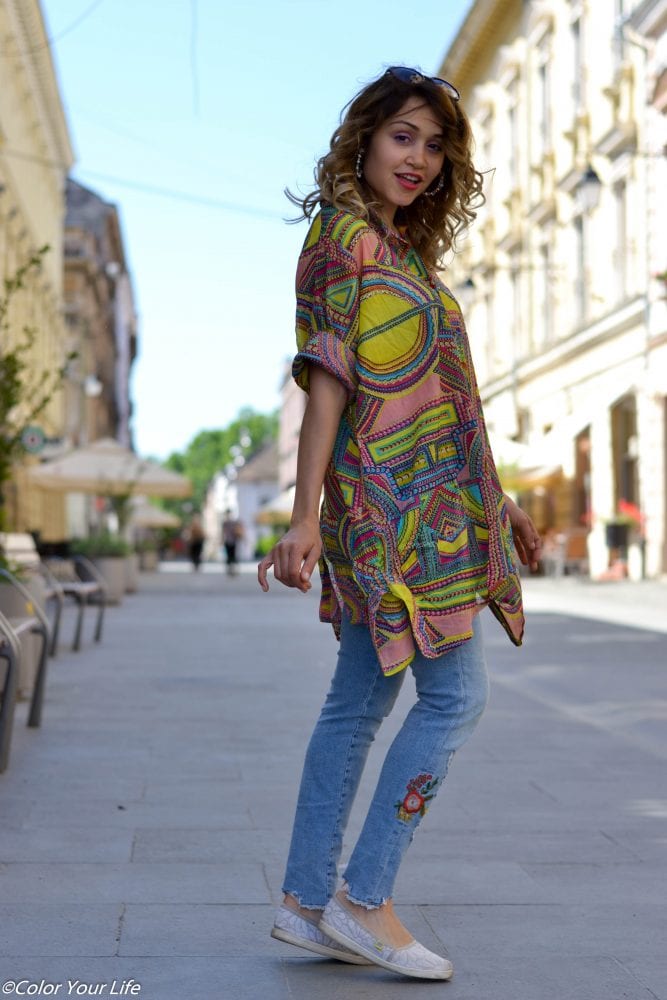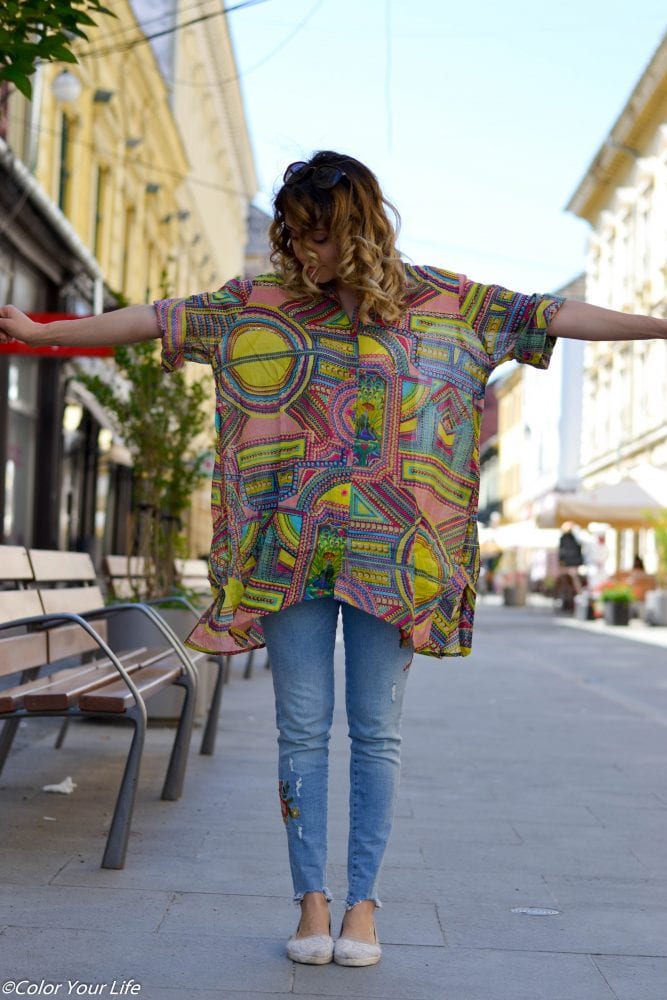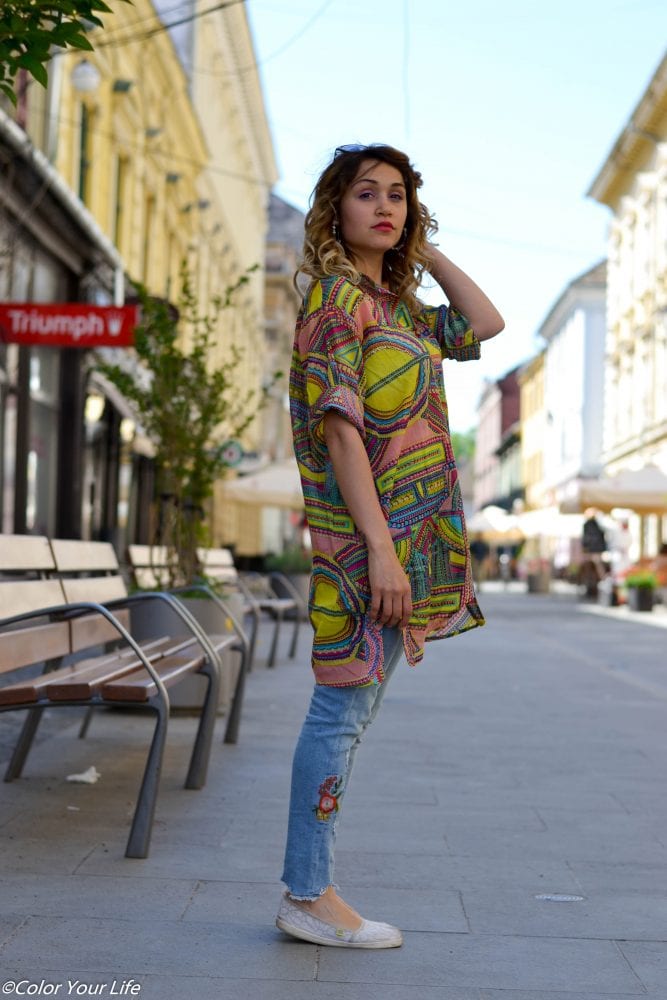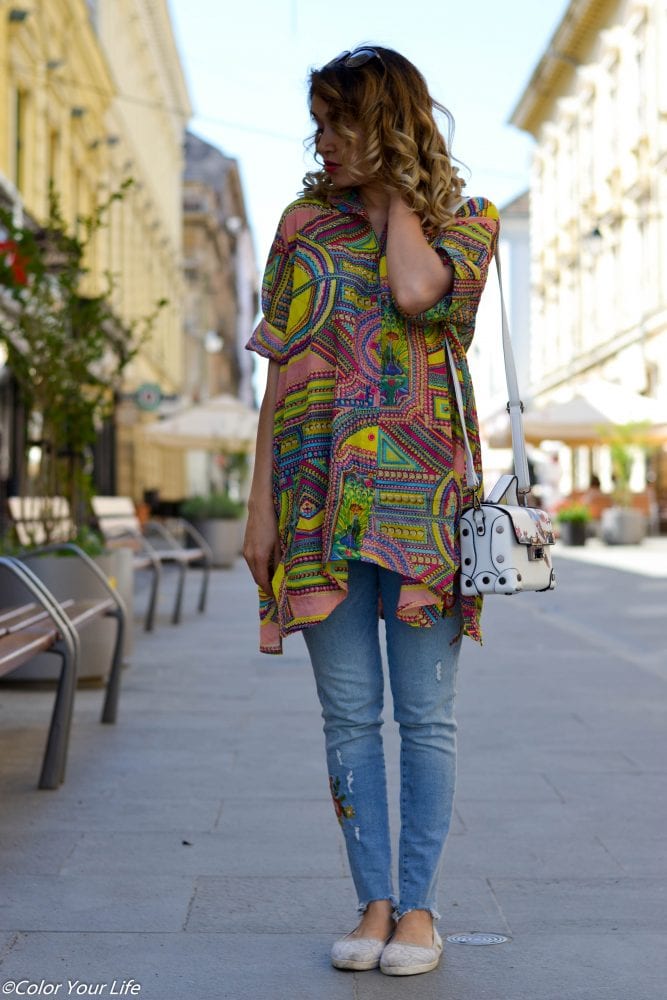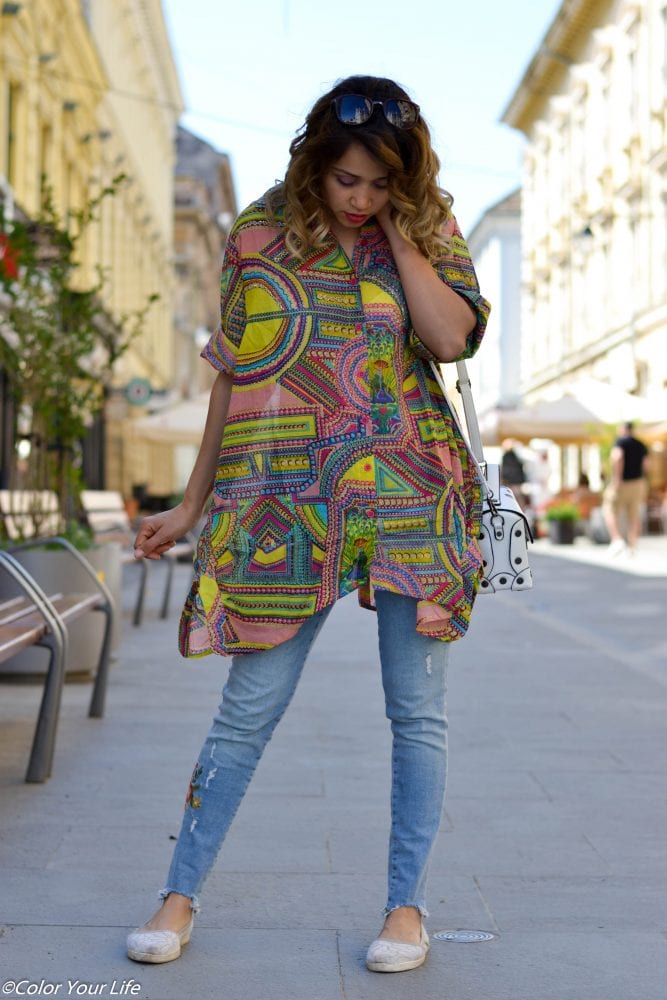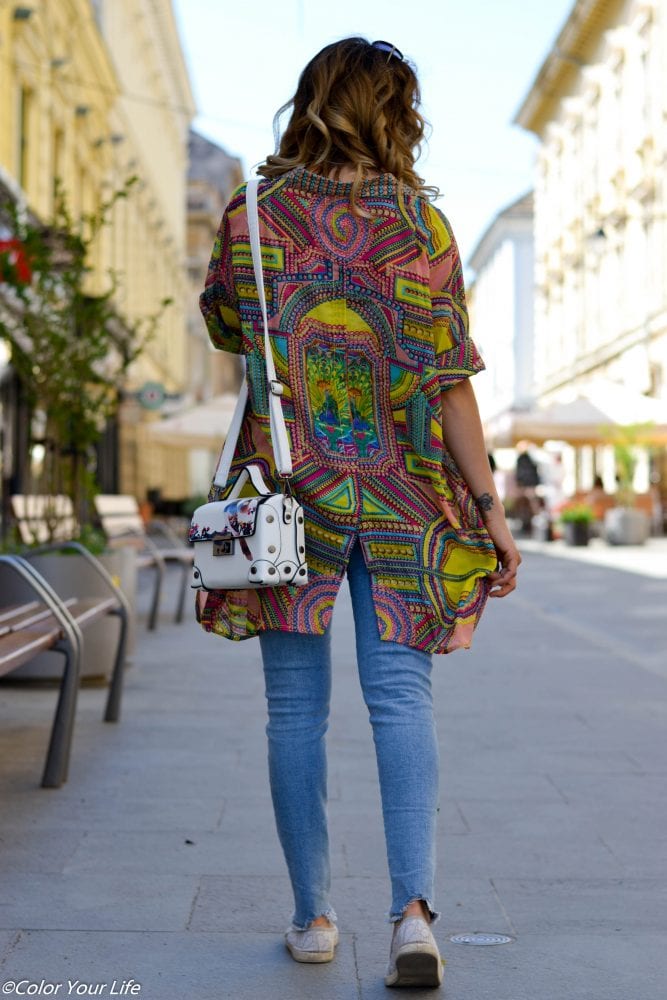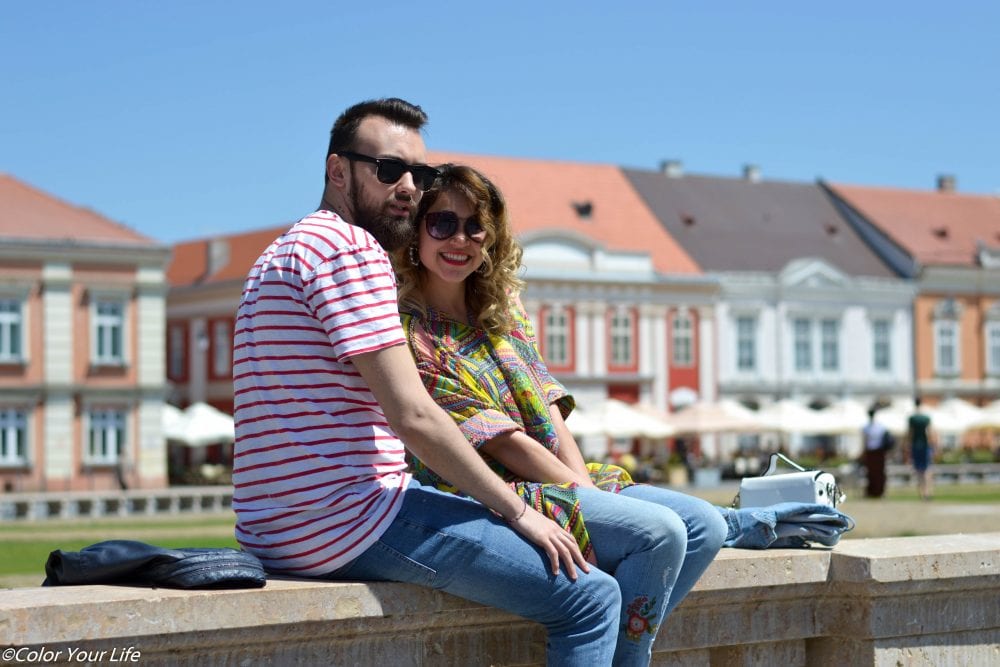 Today's motto: "Some day you will be old enough to start reading fairy tales again."
You reach an age, when people have expectation from you, when people demand you to act in a way,  when society and somehow even you, think that it is inappropriate to act, say or think other way than how other people of your age do. Who gives a damn about what society or people  expect from you. You are who you are and age is just a number, the only person who's opinion you should take count of,  is yours. I hope this year, made me wiser, though I doubt it, since I'm a wise person, but still it's never enough. What I really hope and wish for this year, is to decide on  what path I want to let my foot prints on and also to be able to not turn away from that path. I wish that the 30th year of my life, give me the purpose  I've been chasing for so long. Some piece of  my life's puzzle came together, if another few would find their place, maybe I would be able to know where the heck I'm heading to. Maybe I don't need a plan or a map of life, maybe I'm one of those people that just live, in their own way. Though, honest to be, I would like to know if there is a plan, preferably until I hit 35 years, so wish me luck to find a  suitable  life style. 🙂 In the end life is a gamble and not everyone is a winner, but we all are players. So my plan so far is to play the main role of this play. I'm just a big child, who likes to dress up like grownups.