Strada verde, o enigmă isteață aș zice. Cum poți oare asocia acești doi termeni diametral opuși? Stradă, asfalt, ciment, rece, totul lipsit de viață, prin comparație cu verde, verdele care te duce cu gândul la natură, voioșenie, viață și aer curat. Și uite și tu cum, un neștiutor s-a gândit să dea viață străzii și moarte verdelui. Te întrebai poate cum de orașele au devenit atât de animate și uneori pădurile atât de anoste, nu? Ei și dacă nu te întrebai e bine să știi din timp cum strada și verdele au căpătat un sens, sau defapt cum s-a bifurcat existența acestora. Și cum doar din nepăsare sau neștiință au luat naștere mai marile sensuri ale lumii, ori poate din pură curiozitate, cine mai știe:) Clar e că cineva a secat verdele de viață și a animat strada, unde mișună nobservați oamenii. Și tot acel cineva se face vinovat de defrișarea sau anihilarea pădurii, acel cineva nefiind altul decât omul. Filosofie târzie în tandem cu plictiseală și gânduri mărunte. P.s mulțumesc Ana de rochiță, e super faină. 🙂
I was wearing  Meli Melo fillet, no name dress, ePantofi sandals and Sammydress purse.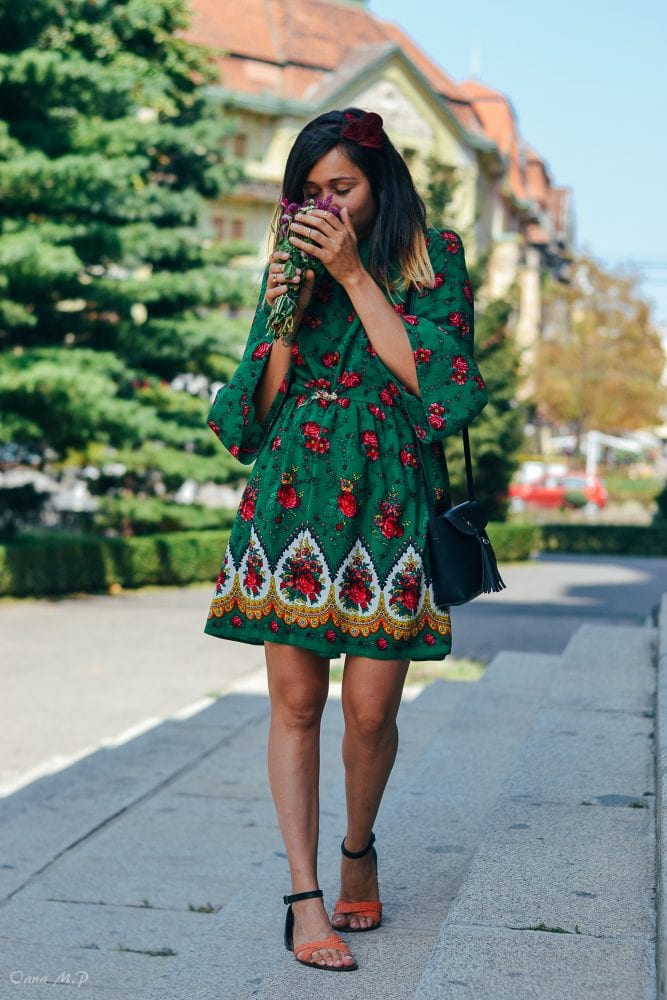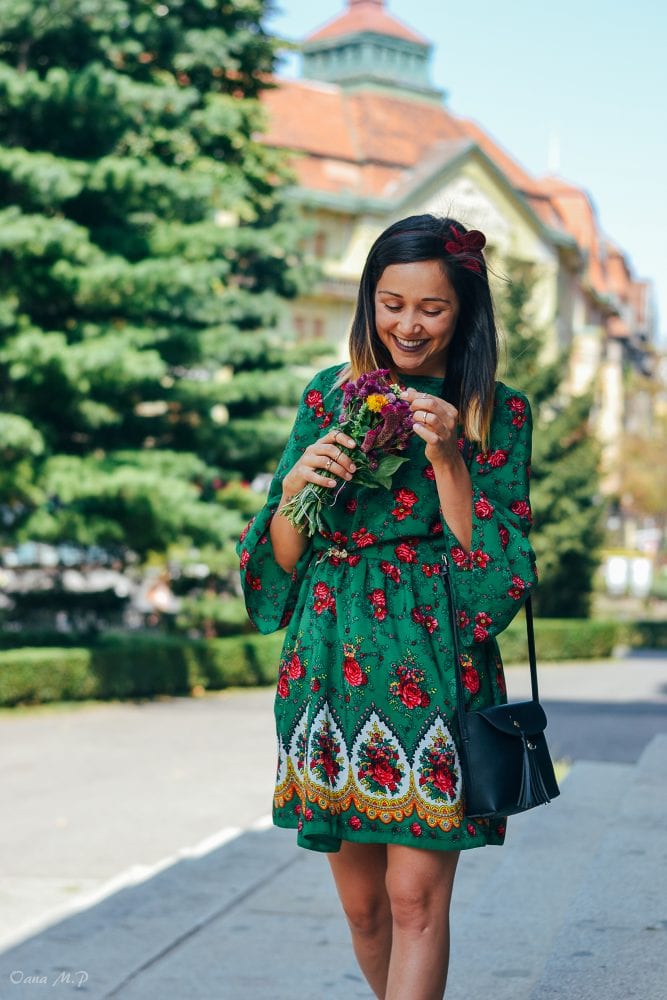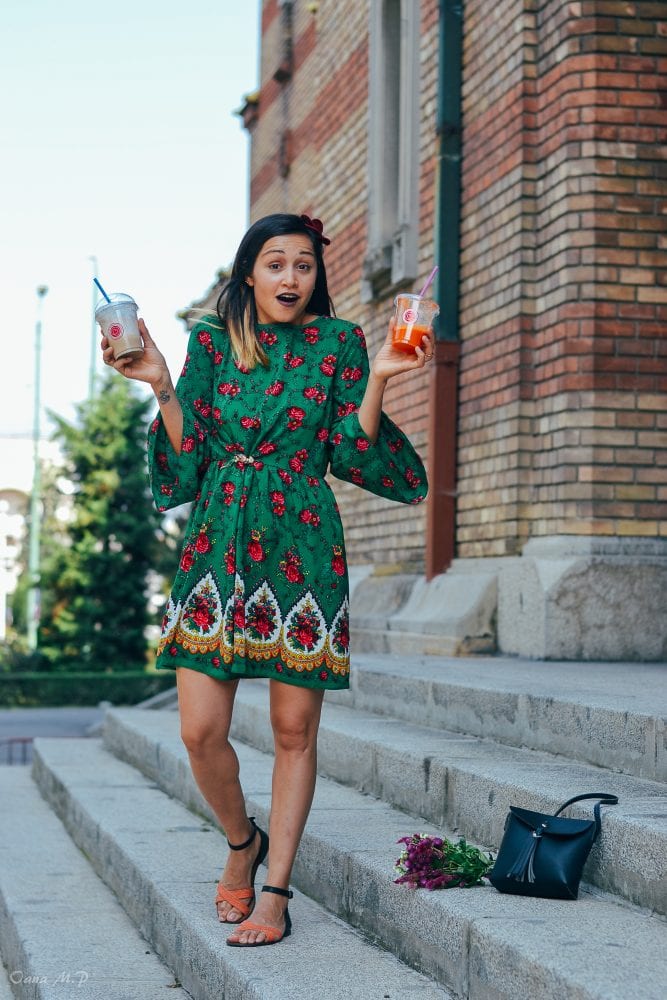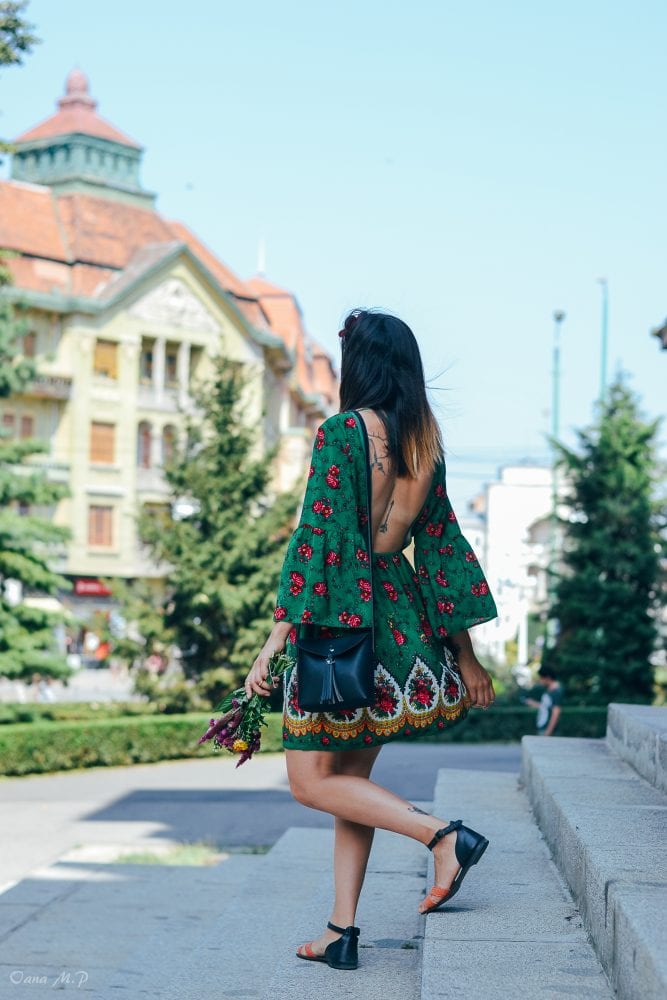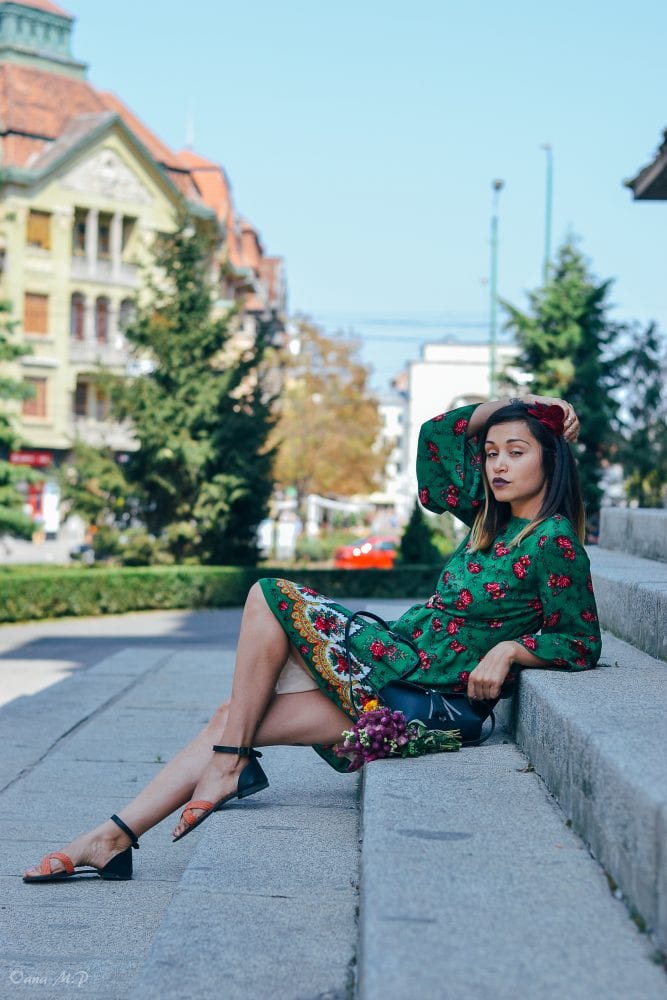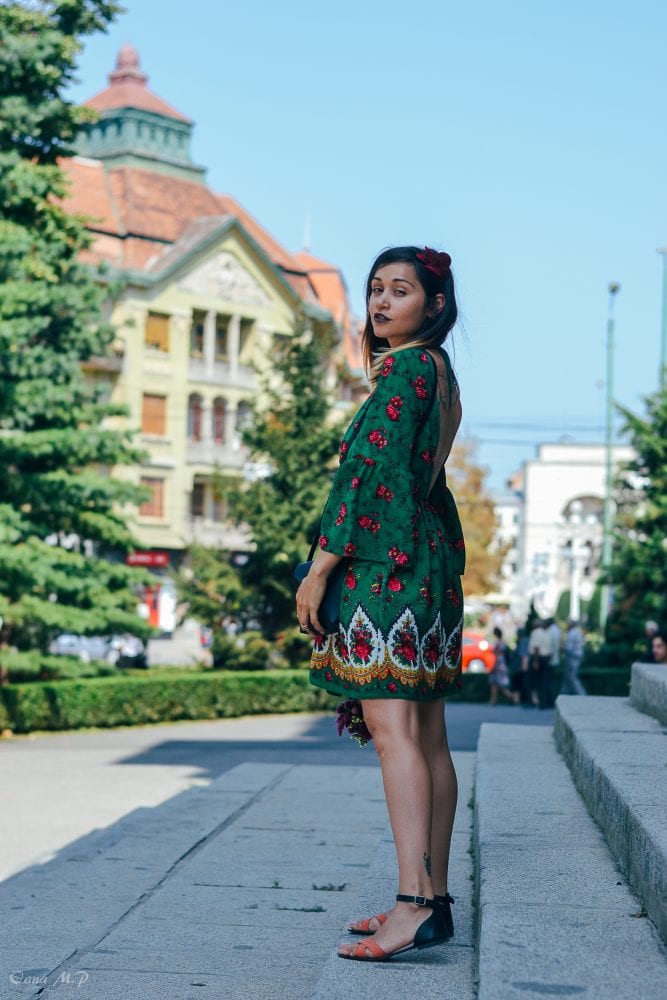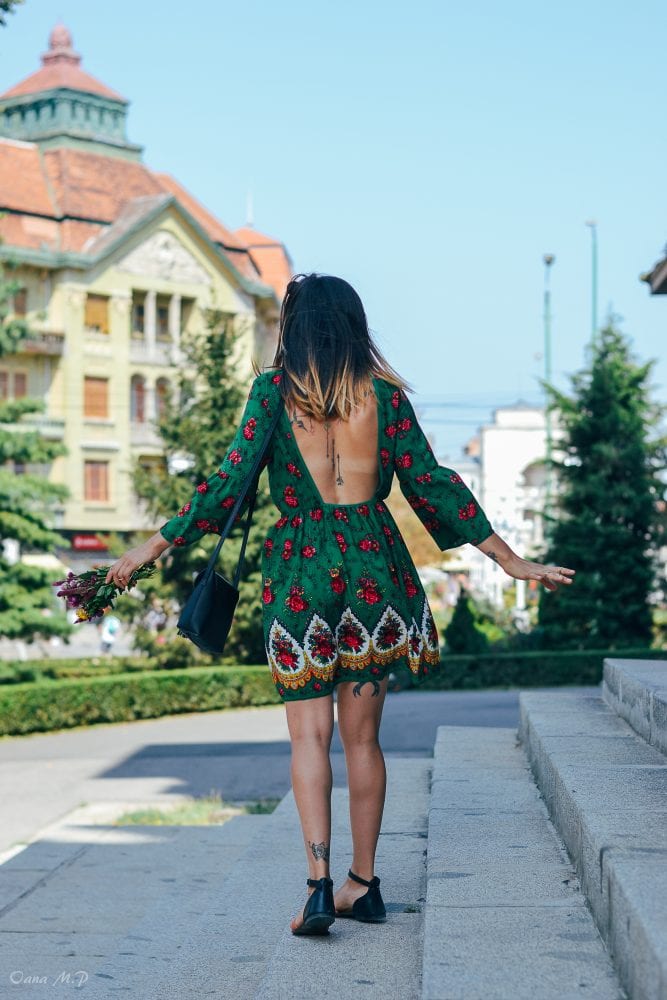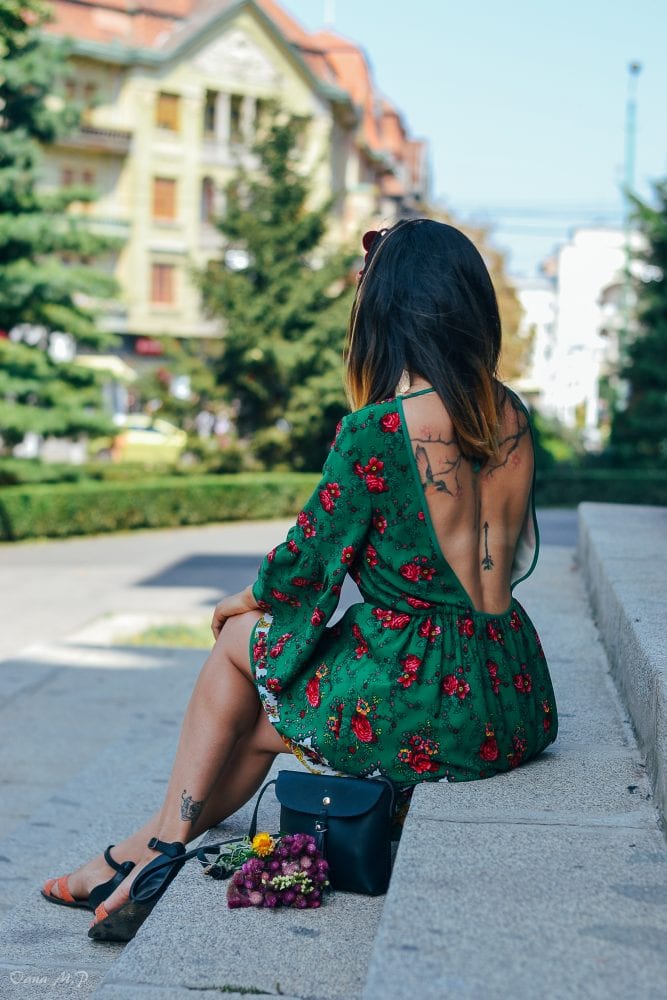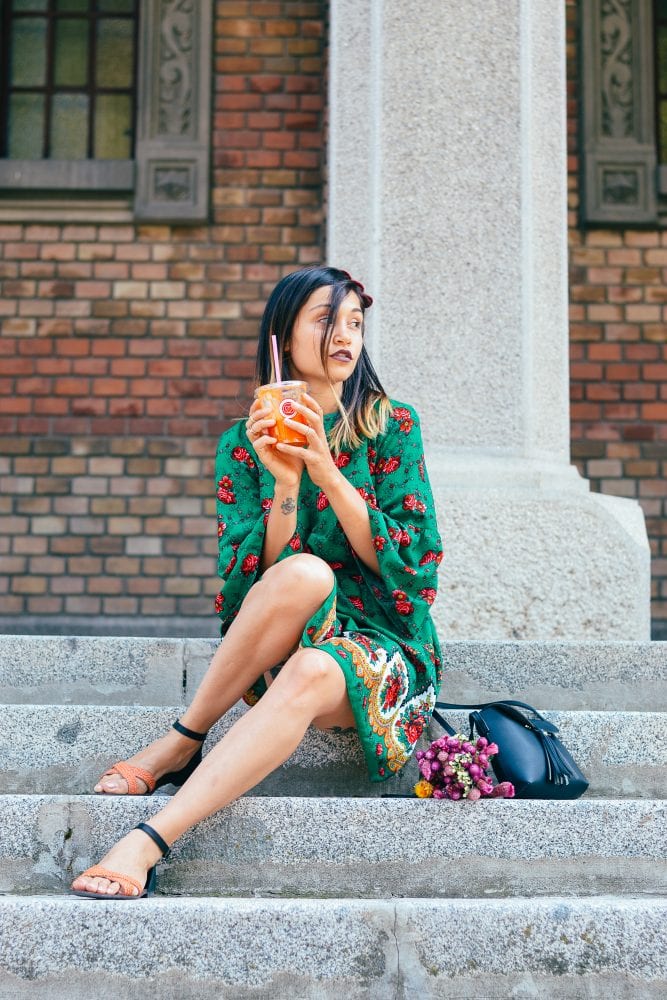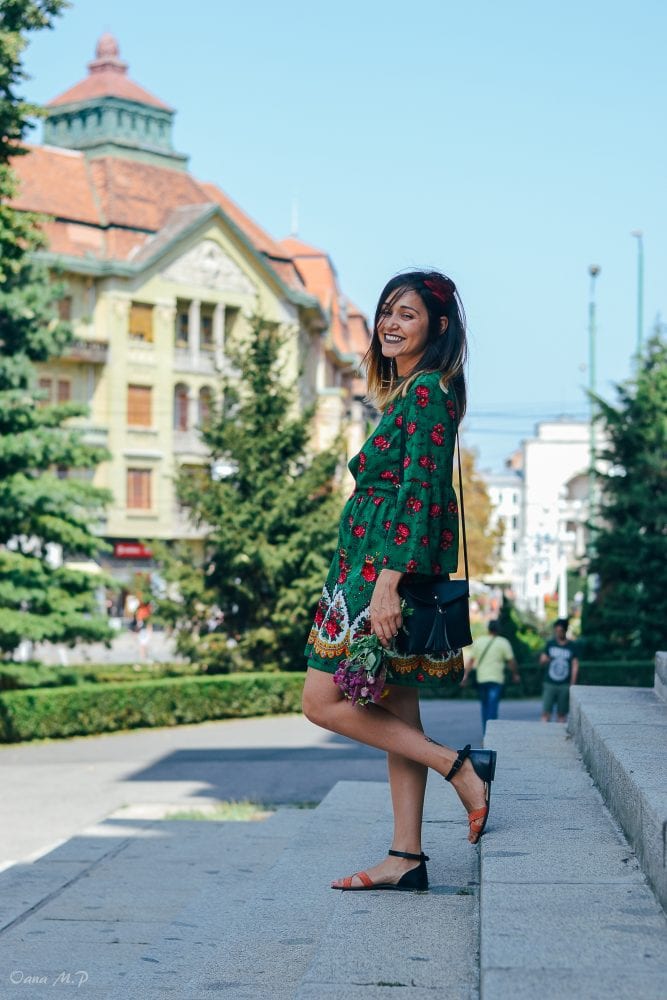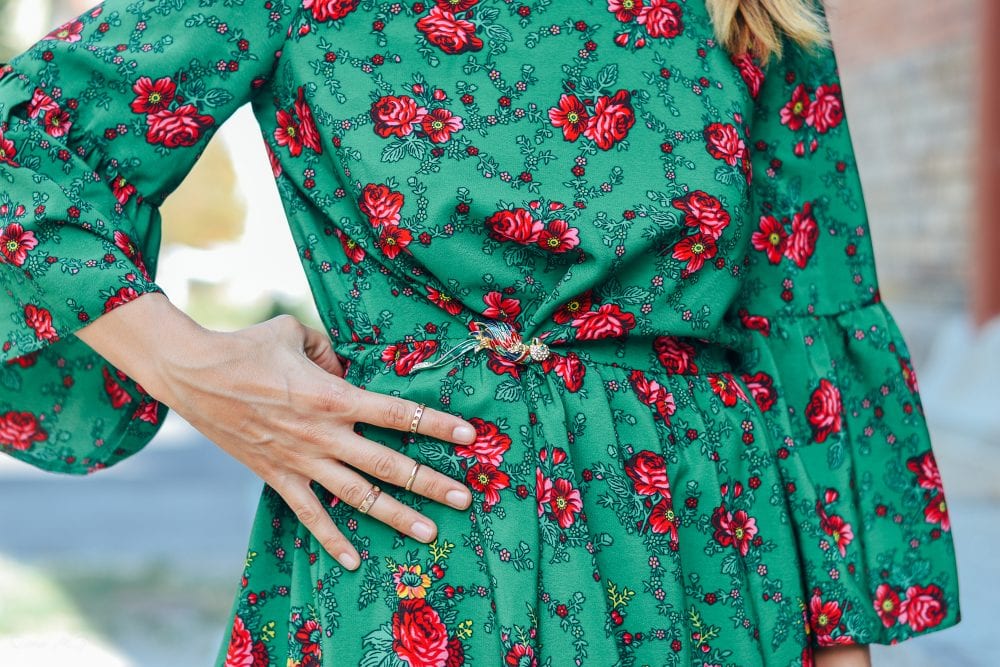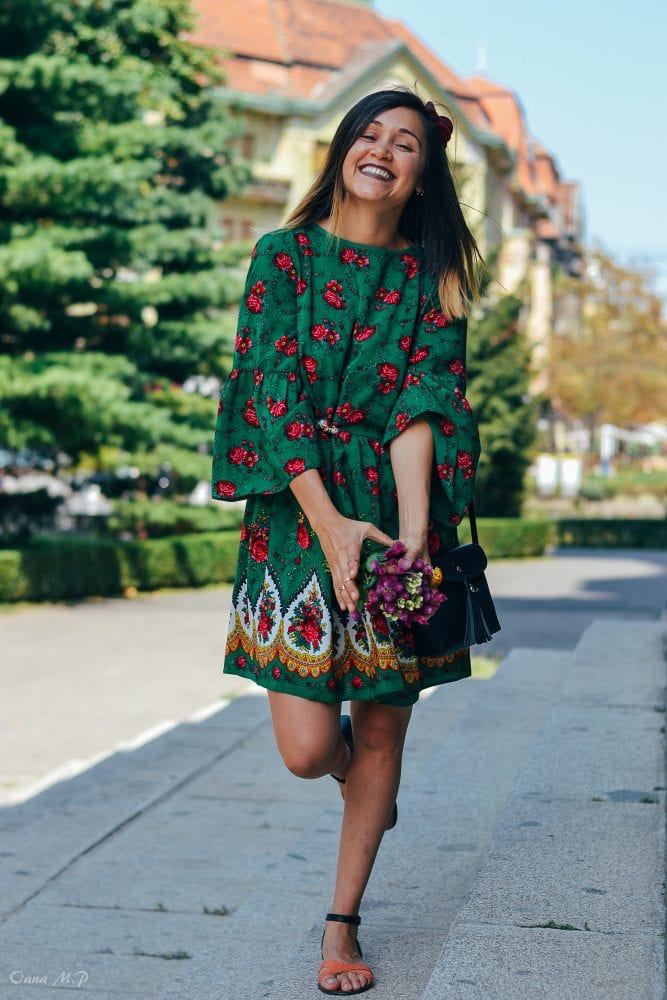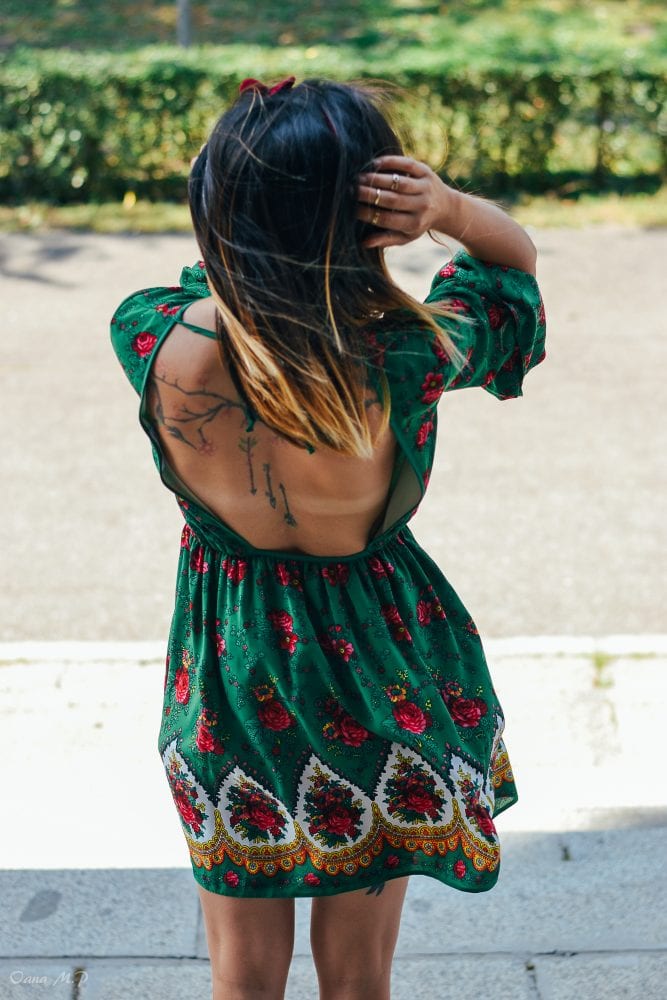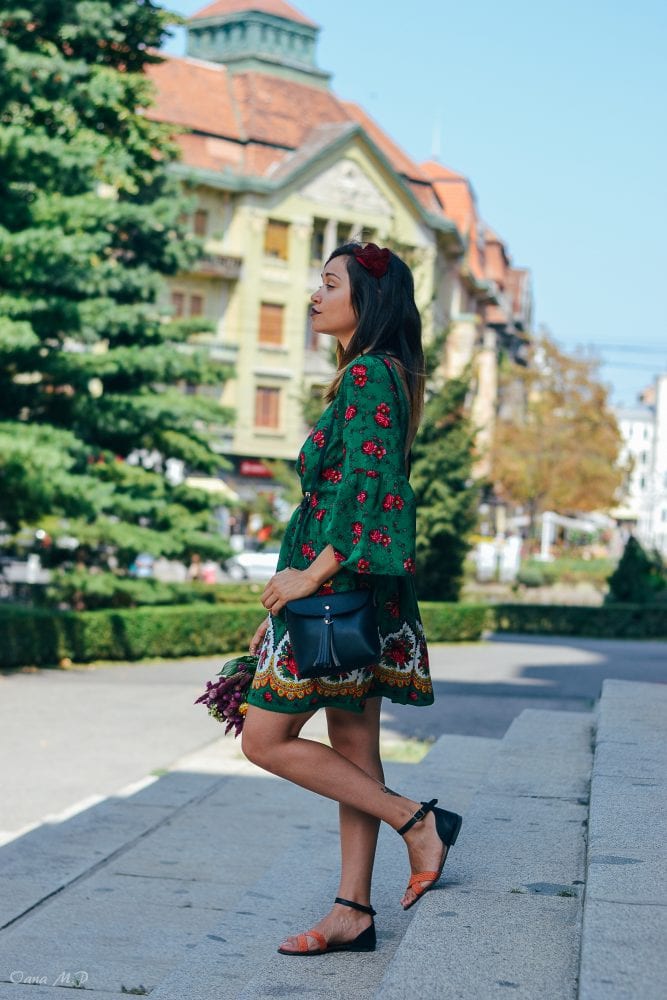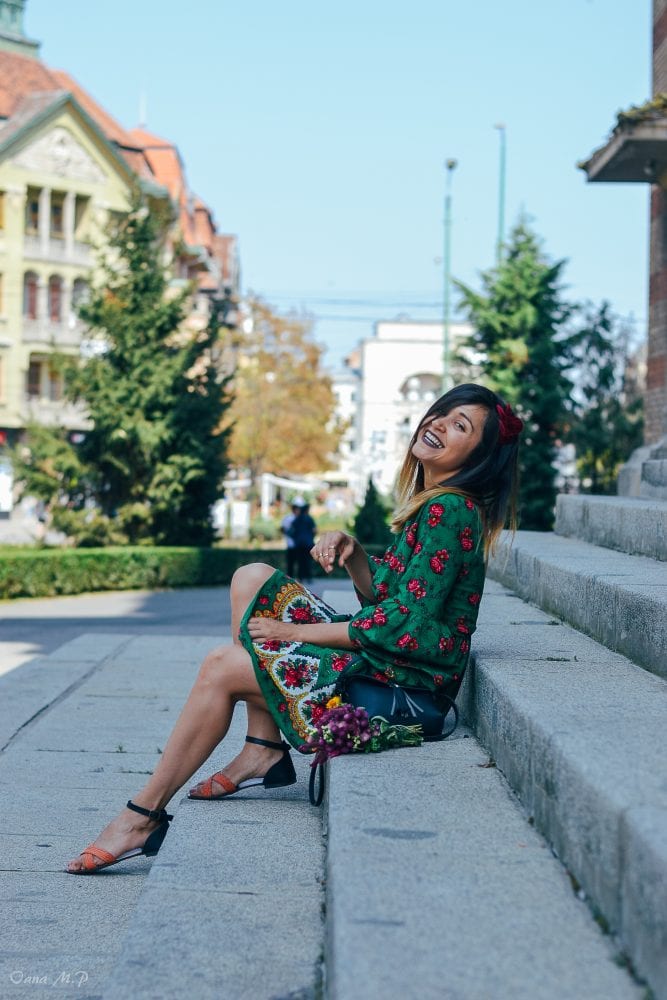 Today's quote: There is no wifi in the forest, but I promise you will find a better connection.