Timișoara, orașul de care m-am lipit când am început facultatea și orașul pe care nu l-aș da pe nici un altul. Dacă un lucru îmi place atunci când călătoresc, este să descopăr orașul la picior, cum s-ar spune. Să mă plimb pe străzile mai puțin populare sau circulate, lucru pe care desigur îl practic cu drag și în frumoasa Timișoară. Dacă ai timp și puțin noroc când iei orașul la picior, poți să descoperi niște minunății arhitecturale și nu doar. Descoperi liniștea și efectul de "coziness" al orașului, descoperi barurile faine, descoperi adevărata frumusețe a locului. Bloggingul m-a făcut să fiu un Sherlock Holmes, un detectiv avid de străzi cu personalitate, de porți ce ies din tipar, de garduri colorate sau de treceri de pietoni libere. Orașul ăsta, pe timp de toamnă este a 7-a minune  a lumii, ehhh poate am fabulat puțin, însă cui nu-i place puțină hiperbolă, când vorbește de ce îl încântă?
I was wearing Meli Melo hat, Orsay dress, handmande earrings, vintage purse, Bershka cardigan and local store boots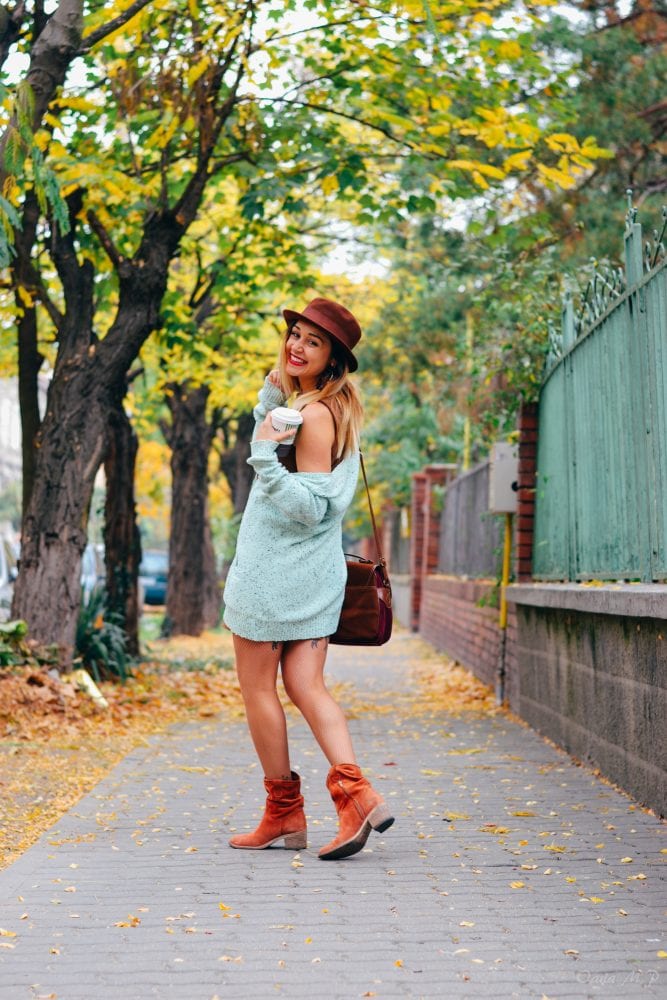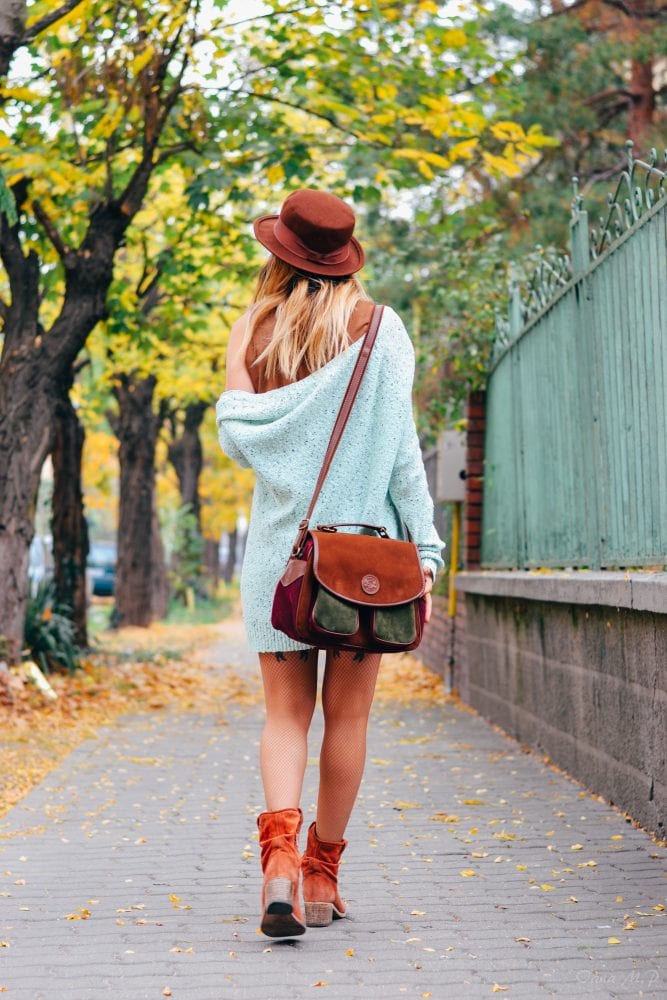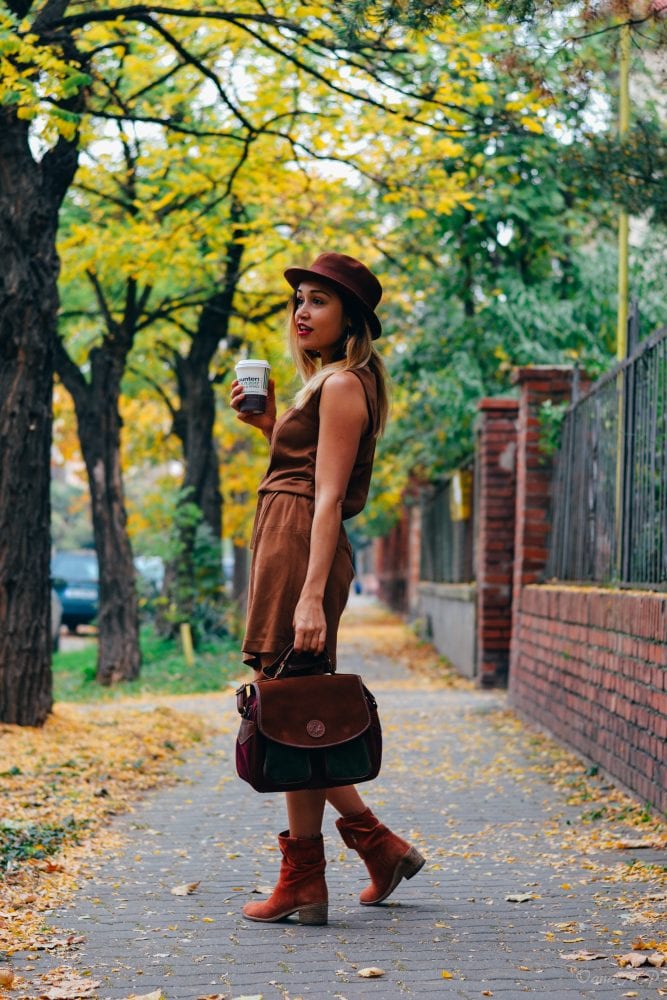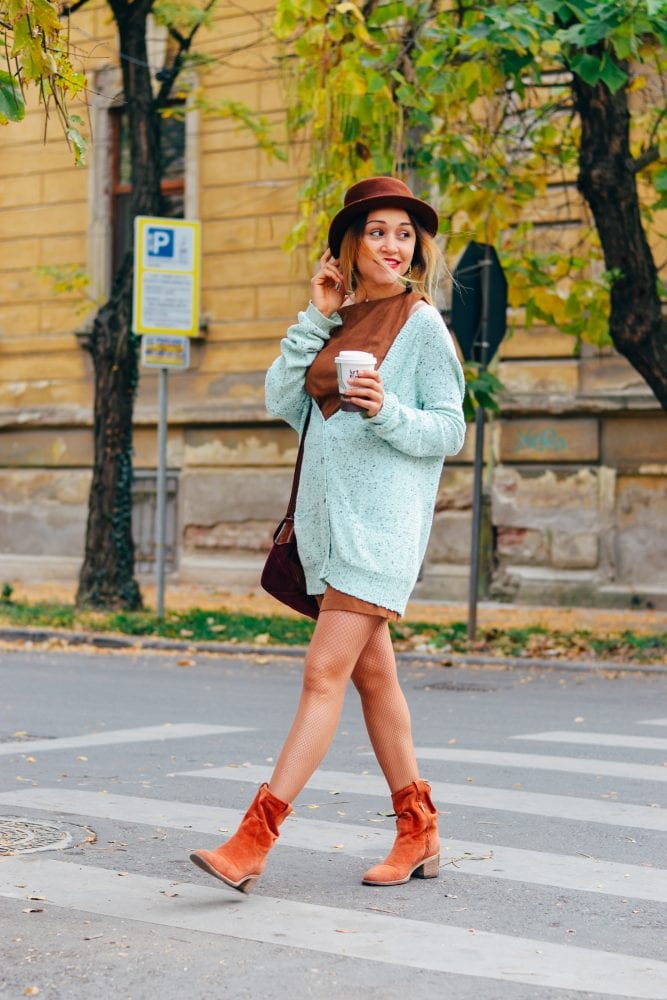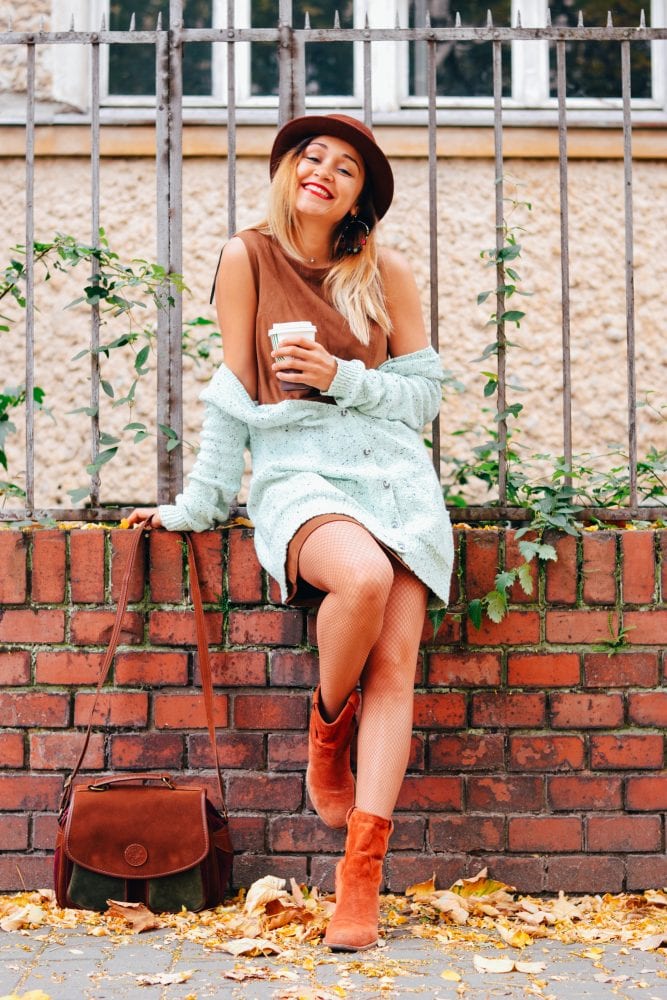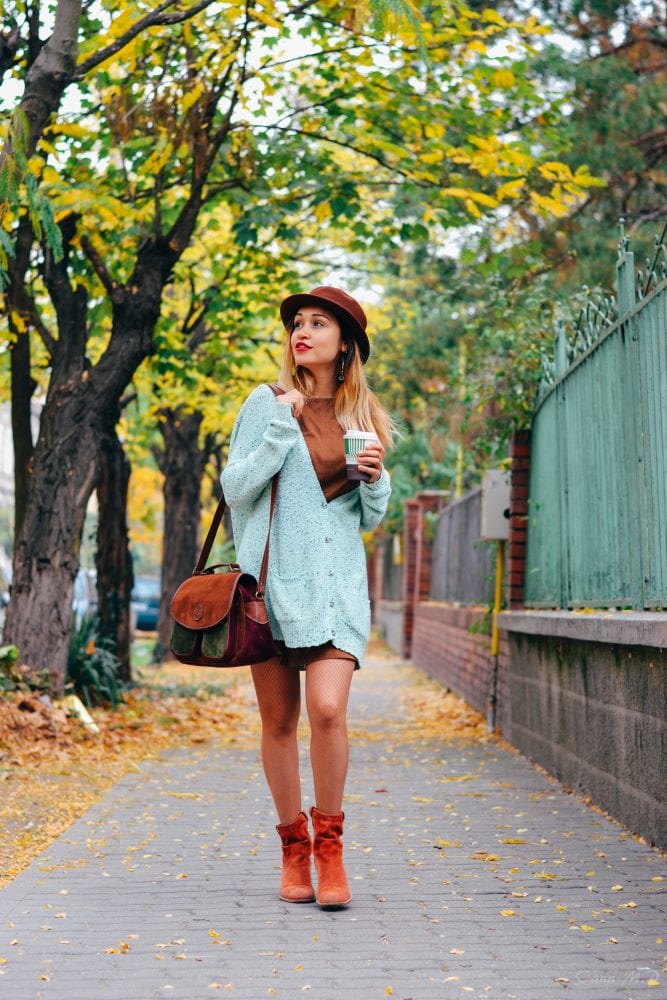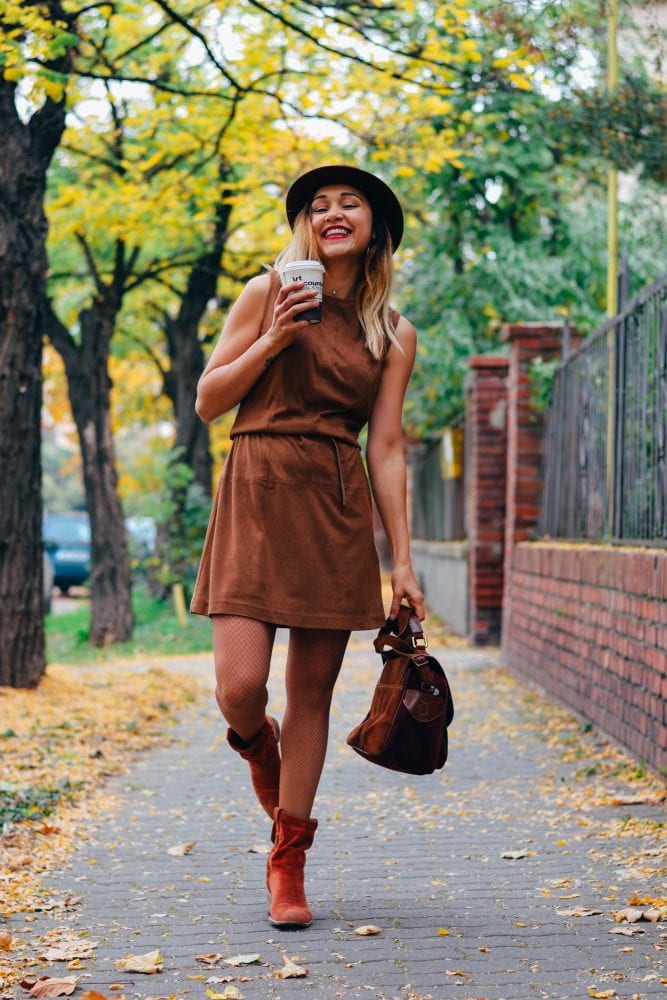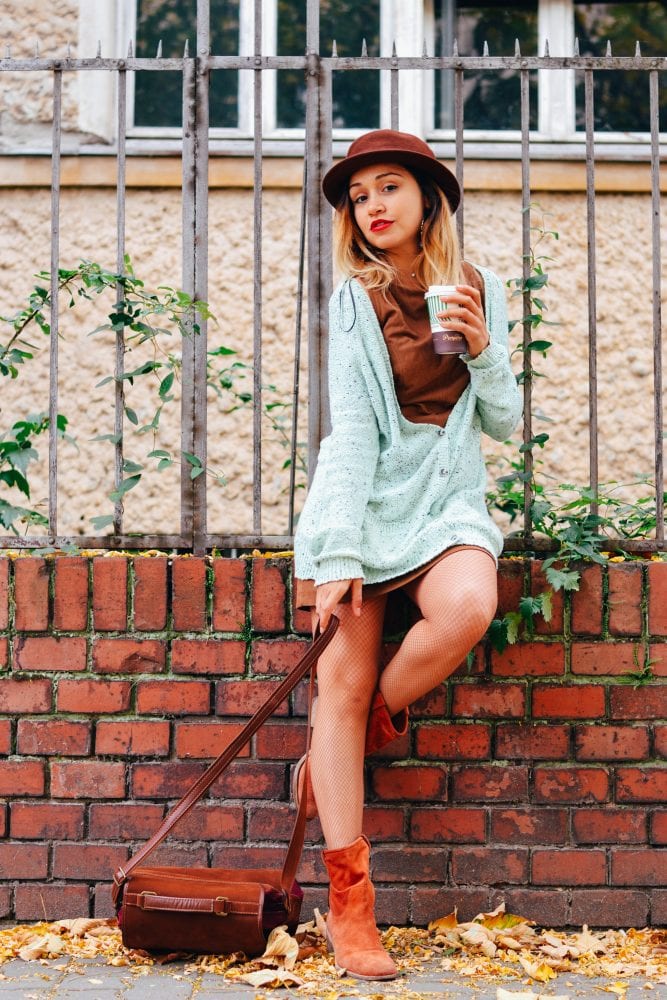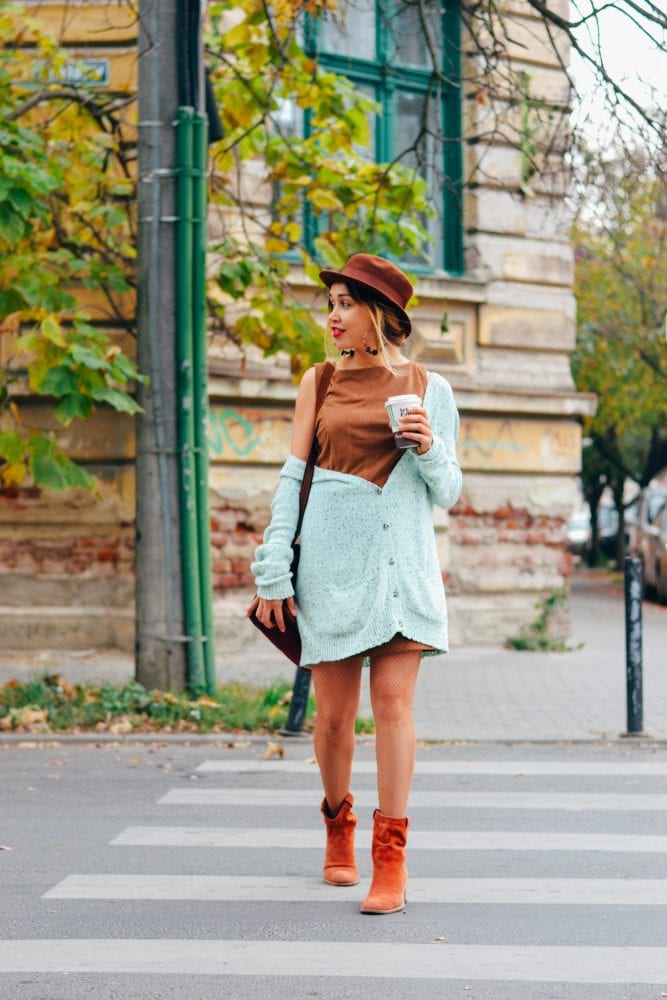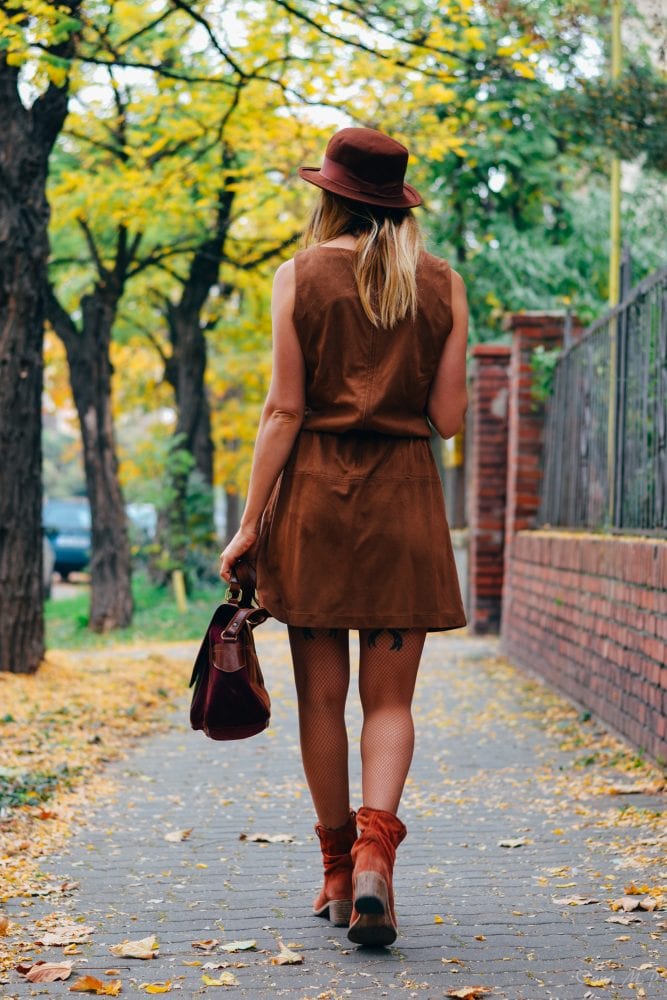 Today's motto: "Walking in a beautiful narrow street is an excellent way of discovering life with the feeling of security!"
Timișoara, the city where I've taken roots when I started the university and the city that I would never change with any other city.  One of my favorite things to do when I'm traveling it is to discover the city by wondering the streets. Walking on the less popular or circulated streets is my habit also here, in my beautiful Timișoara. If time and luck are on your side when you visit a city and wander its streets, than you can discover some architectural marvels and not just that. You can discover the tranquility and the coziness effect of the city, you can spot the fine bars, discover the true beauty of the place only by not going where everyone goes. Blogging made me a little Sherlock Holmes, an avid detective who seeks streets with personality, amazing doors, colorful fences, or free pedestrian crossings. In the autumn season, this city is the seventh wonder of the world, ehhh maybe I'm exaggerating a bit, but who doesn't like a little hyperbole when he talks about what he likes?