Uneori este chiar distractiv să uiți de tocurile înalte, de fuste sau de orice ținută "girly". Este minunat sentimentul ce-l ai când îți pui pe tine un hanorac cu perechea preferată de blugi și niște adidași. Este una dintre cele mai confortabile și colorate ținute pe care le-am avut în ultima vreme. Mă simt bine și asta se vede. Cred că, uneori cuvântul "modă" este înțeles greșit…Adică, eu cred, că te poți îmbrăca în pas cu moda fără să urmezi tendințele actuale sau ideile standarde fiecărei categorii sexuale. Poți fi la modă cu piese basic, însă purtate cu atitudine. Moda vine din interior. Deciiiiiii pentru mine, această îmbrăcăminte colorată  de cartier (din cauza bluzei Zaful) mă face să mă simt la modă, într-atât încât am decis să îi dedic și o postare. Sper că găsești inspirantă ținuta și sper că ideea mea de modă îți va schimba percepția despre tendințe și moda în general.
I was wearing Zaful hoodie, Pull and Bear jeans, Addidas shoes, Versace watch, Zaful jacket and Stadivarius earrings.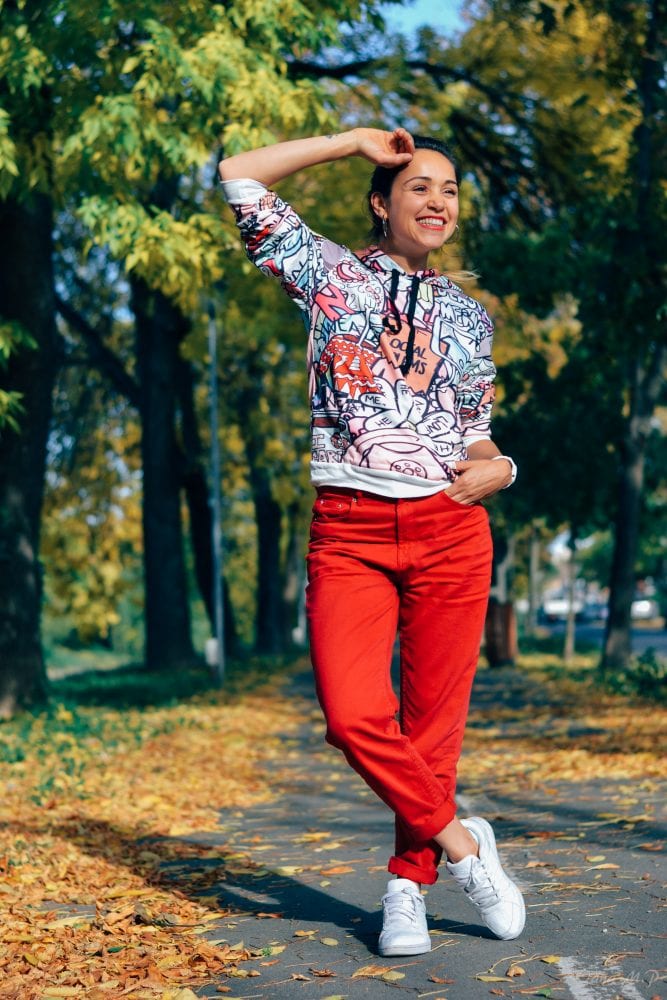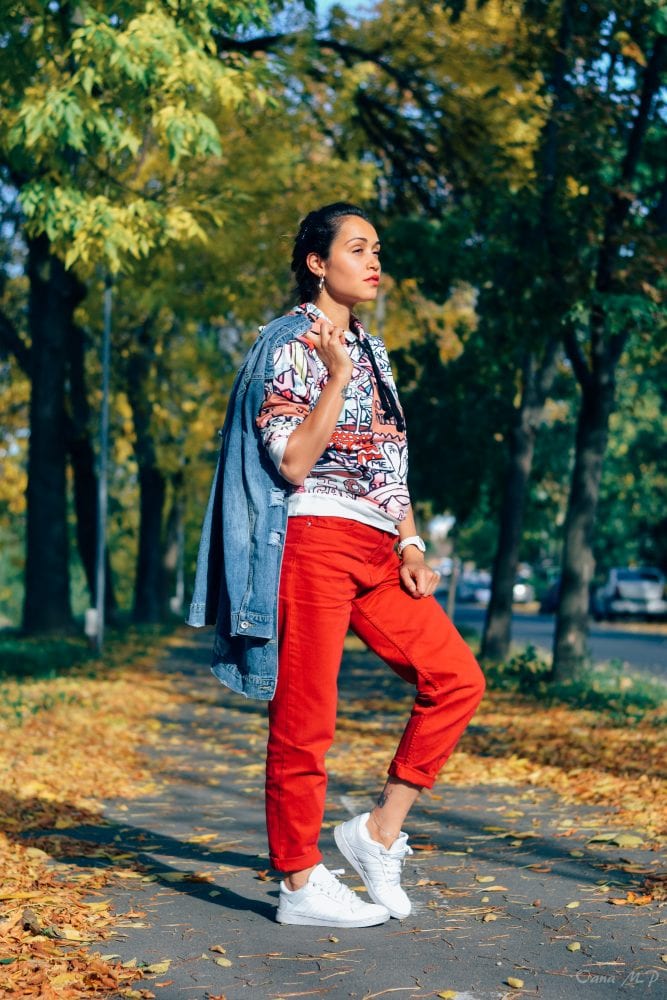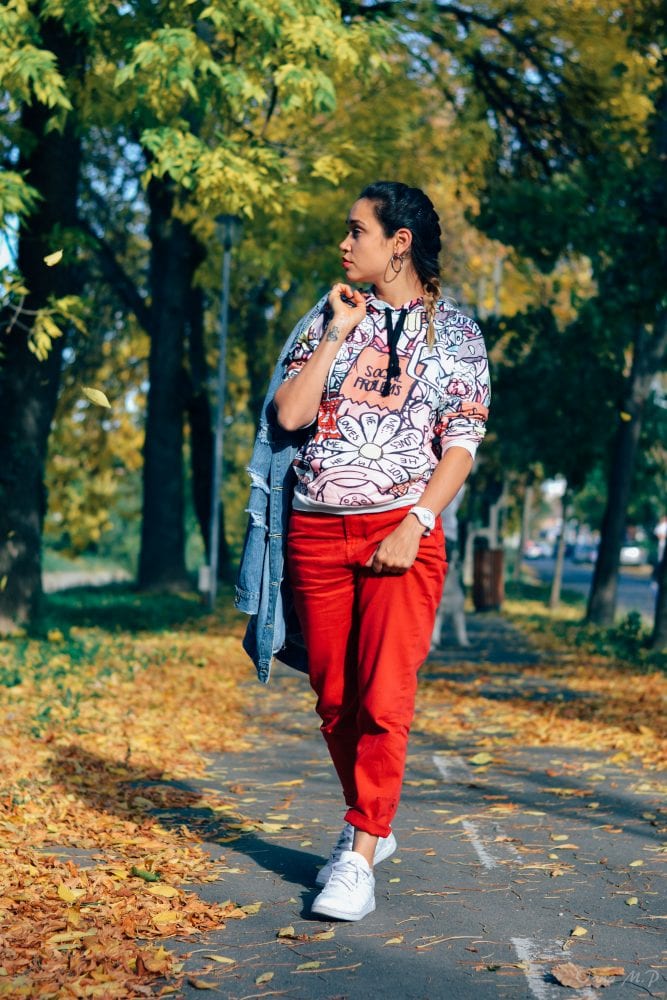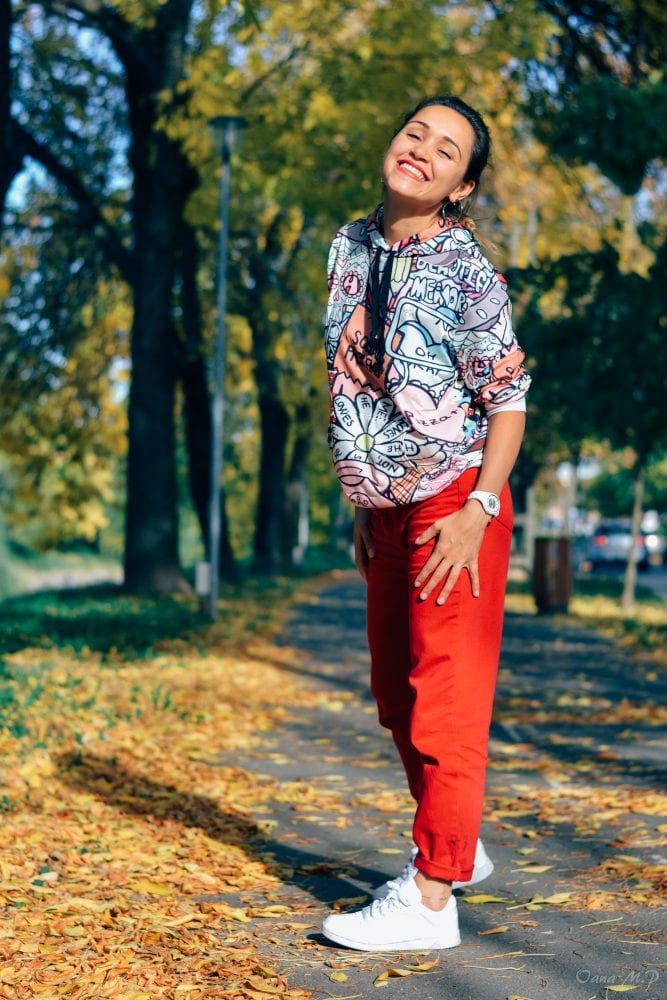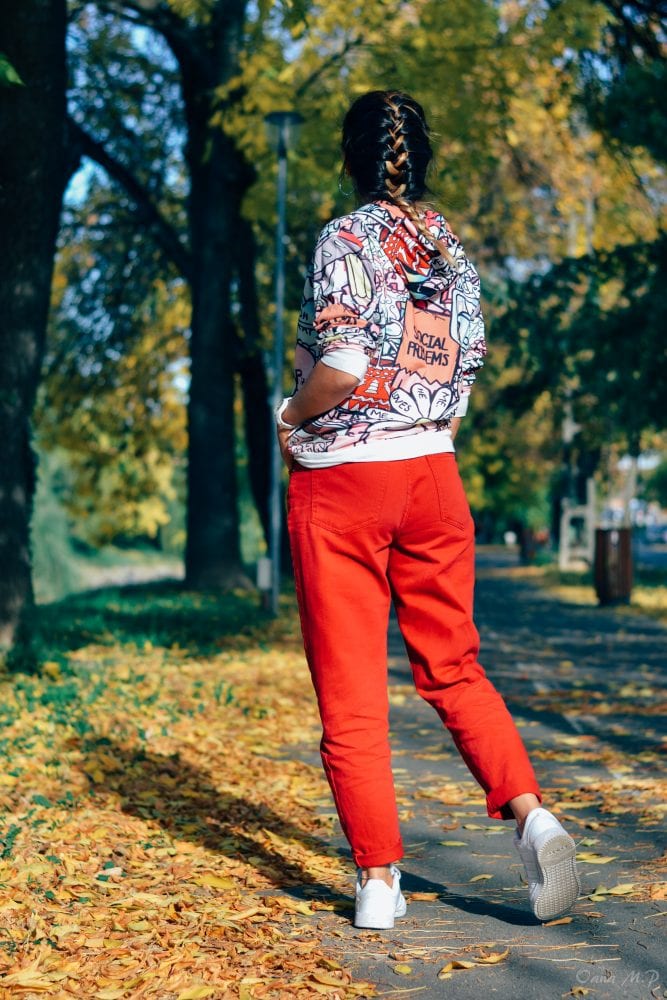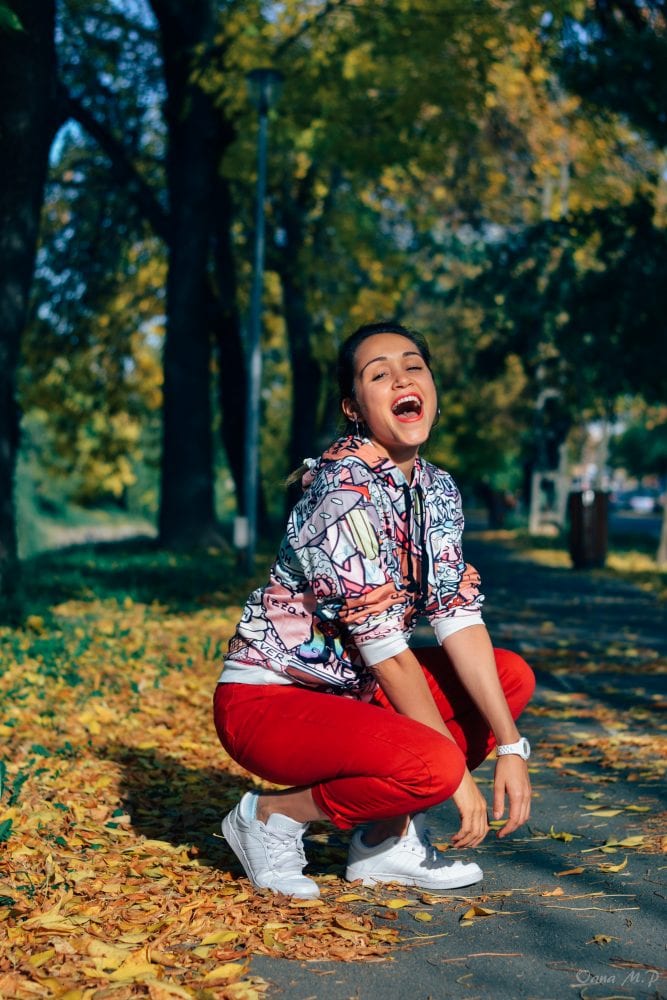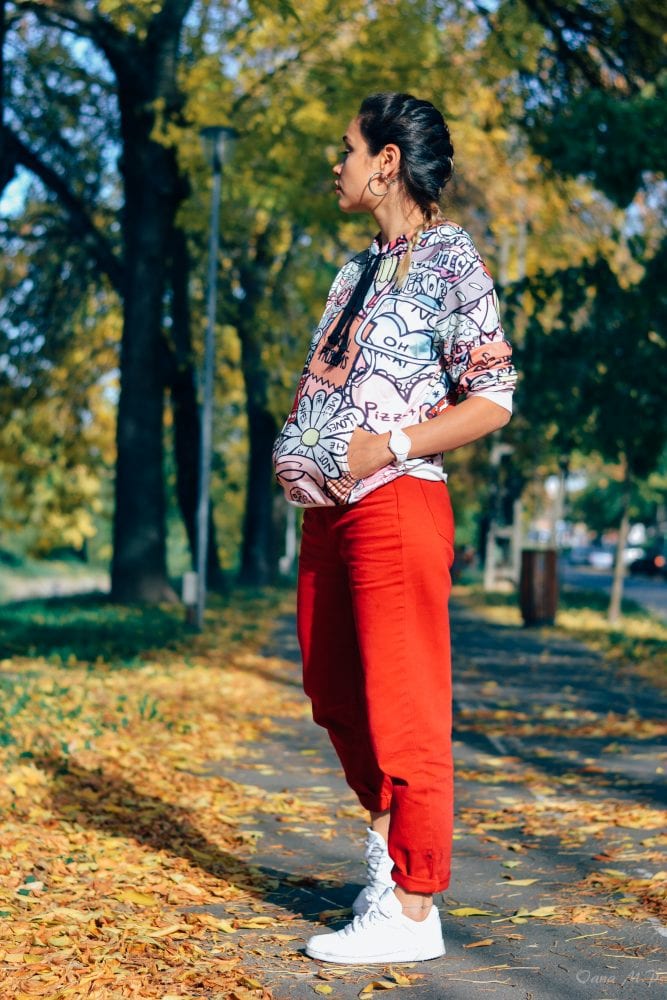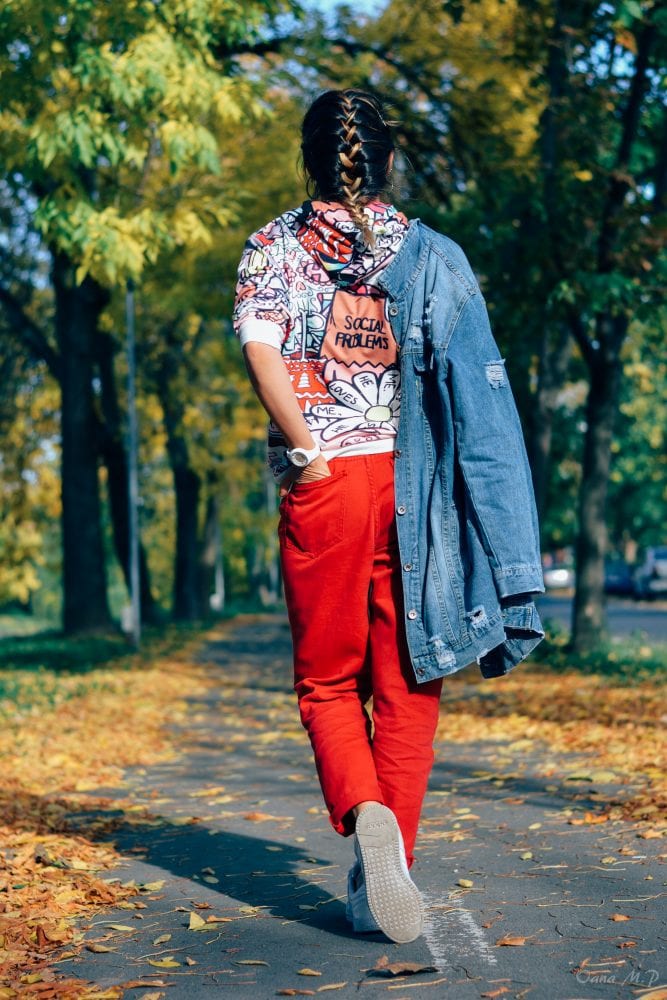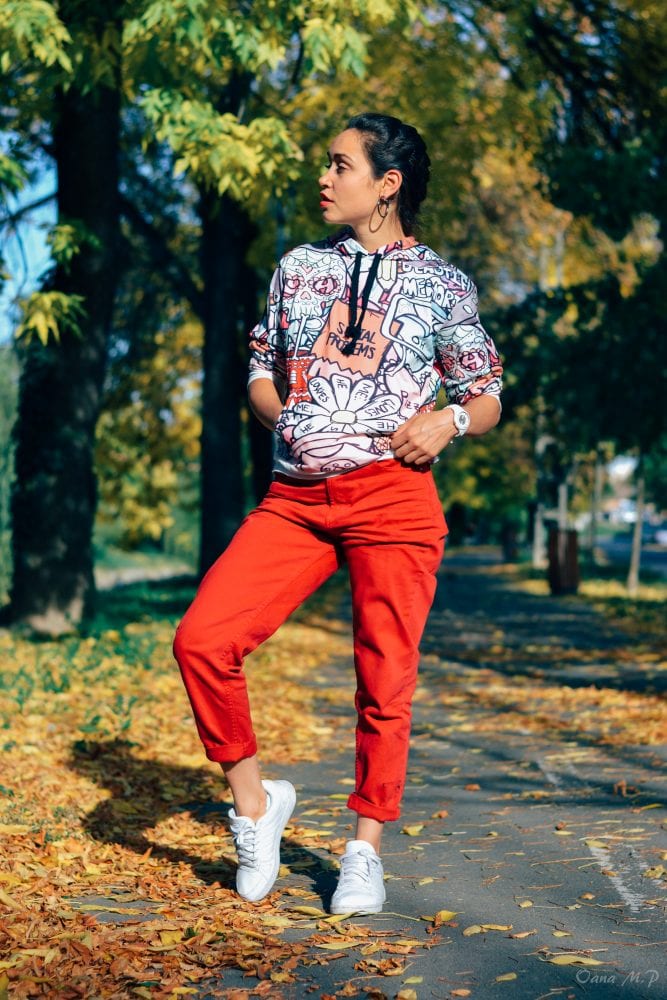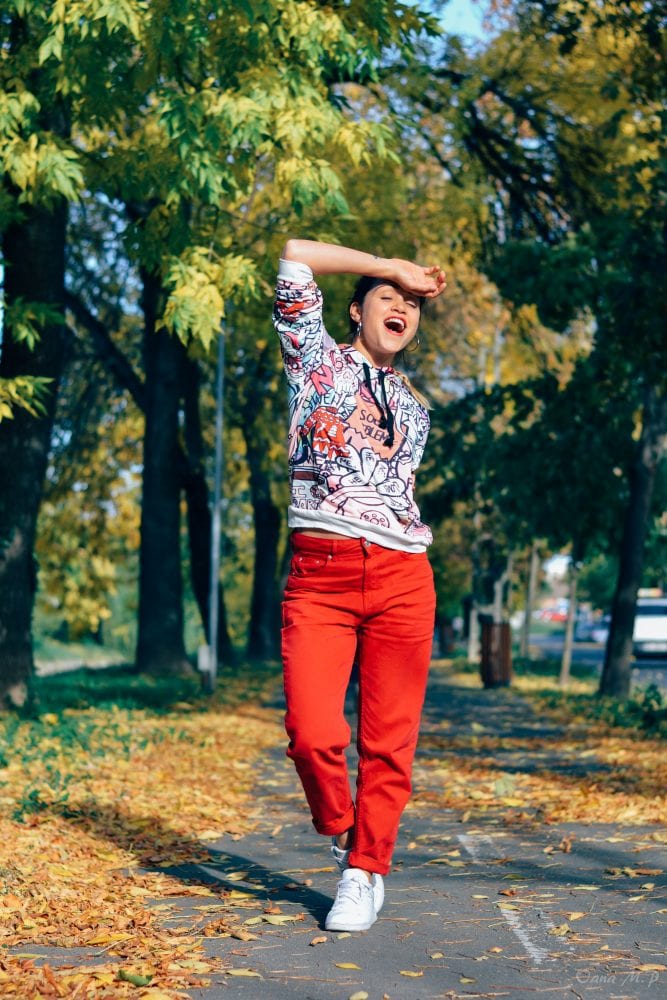 Today's motto: "Fashion is not something that exists in dresses only. Fashion is in the sky, in the street, fashion has to do with ideas, the way we live, what is happening."
I think it's fun sometimes to forget about high heels, about nice skirts or any "girly" outfit. It's amazing to just put a hoodie on you with your favorite pair of jeans and some sneakers. It's one of the most comfortable and colorful outfits I've had lately. I feel good and that can be seen. I think that the "fashion" word sometimes is misunderstood…I mean you can dress fashion alike without following the trends or genders, you can be fashion with basic items worn with attitude. Fashion comes from within. Sooooo, this colored underground outfit (because of the Zaful hoodie) makes me feel that fashionable, that I've decided to even do a post. I hope you find it inspiring and I hope my idea of fashion, will change your perception about trends and fashion in general.