Iti aduci aminte la inceput nu stiai cum sa te imbraci, ce subiecte sa abordezi ca prima conversatie, daca sa te fardezi sau nu, ce parfum sa foloseti, daca sa fi tu insuti,sau mai retinuta, si uita-te acum la tine, la voi…dupa nici un an nu iti mai doresti sa-l impresionezi, ai si uitat parfumul care il inebunea  la tine.De ce in momentul in care ai obtinul lucrul mult ravnit, devine nevaloros?!Si inca cat l-ai pandit, cat l-ai dorit si acum face pur si simplu parte din decor, iar dupa un timp nu mai stii cum sa ne debarasezi de el…de oamenii care ne-au iubit si i-am iubit,dar noi deja ne-am plictisit!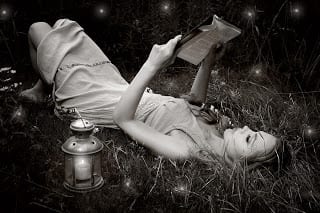 Obisnuinta, da poate fi explicatia, dar tot ea te face sa  te atasezi de locuri, de obiecte pe care sa nu vrei sa le pierzi, insa cand vine vorba de oameni(in special partenerii de viata)actioneaza altfel. Mai ti minte ca ai zis "la bine si la rau ,fericit sau nefericit, în caz de boală ca şi în timp de sănătate"?Ei bine cred ca acest lucru se aplica doar in basme!Cand trec adesea pe langa oameni fericiti stau si ma gandesc oare sunt fericiti acum, sau mereu?Oare exista fericirea si implinirea din povestile de adormit copii?!Eu sper ca da, si vreau sa cred mereu ca a mea este aceea…si sunt sigura ca fiecare crede asta, sau crede ca merita sa traisca poveste perfecta de dragoste si mai cred ca omul ce nu a  putut atinge a  transormat in "mituri si povesti".  Ce te faci daca tu traiesti
intr-o lumea ideatica, intr-o lume a ta, care nu interfereaza cu lumea reala?!Fericirea are a  face cu iubirea, adica poti fi fericit si fara un partener de viata?!Si iarasi eu cred ca fericirea vine din lucruri atat  de marunte, incat un partener nu ar putea face decat sa perfectioneze, iar lipsa lui ar fi nesimtita daca ai stii sa iti umplii  viata cu lucruri care te insenineaza.Ador cand trec pe langa mine oameni trecuti de a treia tinerete si se tin de mana, este ca o mica raza de speranta.Poate nu exista "happily ever after" poate nu pentru toti.Tu iti scrii singur poveste…asa ca tu poti deci cum se termina! Intrebandu-l pe fratele meu daca exista "happily ever after ", surpinzador mi-a zis ca da ,si mi-a dat un exemplu pe care il stiam dar l-am uitat cu desavarsire, bunicii mei, s-au iubit pana in ultima clipa.Se pare totusi ca poate exista ceva asemanator basmelor!Doar ca trebuie sa te uiti in directia corecta!
Motto-ul de azi : Fericirea perfecta nu exista pe acest pamant; aceasta s-a zis de mult timp si de oameni foarte invatati; avem insa iluziunea, credinta si speranta. Aceste dauri divine compun pentru noi, aici pe pamanat, ceea ce numim fericire.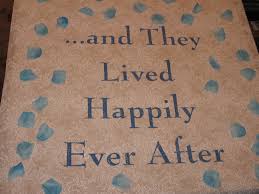 Do you still remember,the first date,you couldn't decide what to wear,what perfume to use,if to wear a make-up or not,first discussion to approach,if it's better to be a little retained..Do you ever think how awesome was the first date,all the emotions and the butterflies in your stomach,and then the second date…till you got bored,and decided that he is worthless,because you got bored of the same man…OK maybe he's not perfect,but maybe you aren't too..Who are you to decide for both?!
At the beginning you were a real dreamer,remember that you were that kind of person that believed in true love,in one love,where is hidden that part of you?!Or is already dead?!OK you are not a  dreamer,not in this moment,but just try to imagine a world without dreamers.. you can't isn't it?!Be  a believer, believe in "happily ever after ",be different!maybe this is only in fairy  tales,but this is your occasion to be a  princess.Or you also could be happy without a  charming prince,because life is full of wonderful things,so open you mind and eyes and see the colors!
Today's motto: "Fairy tales do not tell children the dragons exist. Children already know that dragons exist. Fairy tales tell children the dragons can be killed."