Mă trag de pe undeva de lângă Dunăre, sunt crescută pe undeva pe lângă Someș și am ajuns să mă stabilesc pe undeva pe lângă Bega.:) Lumea mă definește ca fiind "olteancă", mai înainte de a mă definii ca vietate, om sau femeie. Mi-e greu să înțeleg ura celor din banat (pentru că aici m-am stabilit și aici mă lovesc mereu de "oltenii ăștia") pe oamenii din Oltenia. Există un accident în trafic, știrile decurg normal dacă nici un oltean nu e inclus, dar ferească Sfântul ca un oltean să fie implicat, pentru ca vei vedea cu majuscule scris pe toate site-urile de socializare OLTENII sunt, OLTENII fac.  Sau ferească din nou Sfântul ca un oltean să parcheze prost, ca de nu-și ia înjurături, poze pe FB, etc, însă nimănui nu-i pasă că sunt alte zeci de oameni care au parcat aiurea. Ura asta pe olteni este atât de stupidă, însă mereu reușește să mă uimească. M-am lovit de ura asta și când am făcut un event cu o prietenă, de curatare a orașului Timișoara, unde ni s-a sugerat că, curățarea ar fi "trimiterea oltenilor acasă". Noi fiind ambele oltence, inițiind un proiect de curățarea a orașului Timișoara unde ne-am stabilit.. stupid frate, sincer. Grow up people, nu mai suntem la grădiniță să ne mai purtăm așa pueril. E imposibil să nu iei personal aceste afronturi, deși nu mă definesc ca olteancă, bănățeancă, ardeleancă sau moldoveancă..Ca o mica glumiță aș zice că "mă identific" cu a fi om, partea cu identificatul fiind o aluzie la ultimul curent în materie de "identificare sexuală". 🙂
Dar sincer acum, cum poți să urăști un om, fără să-l cunoști, fără să știi ce îi poate pielea, doar pentru că este oltean? Poate olteanul ăla, îți face ție viața mai ușoară la muncă, poate e cel care ajutat-o pe mama ta să care baxul de apă sau poate e ăla de te-a ajutat la bancă să obții creditul. Așa că înainte de a fi așa învrăjbit împotriva oltenilor, gândește-te că suntem oameni și noi, că aparținem aceiași specii și nați ca și tine înainte de toate. Oltenii sunt ca toți, cu uscaturi, cu bune și rele, deciși să și facă un viitor acolo unde e se poate, acolo unde e loc de mai bine. 🙂
Da, poate n-am lăsat noi cele mai de urmat exemple, sau poate alea demne de urmat nu s-au făcut așa publice, însă înainte de a judeca un om după zona din care vine, judecă-l după purtarea sa. Migrăm spre orașele mai mari, așa cum noi toți romanii migrăm spre alte meleaguri. Dacă noi între noi ca popor nu ne halim, de ce am vrea ca străinii să o facă. Adică cu ce-i mai presus un bănățean față de un oltean, un moldovean față de un bănățean ș.a mai departe?Acum ia zi-mi, pe tine ce te supără? Ce nu reușești tu să digeri sau cu te confrunți în ultima vreme? P.s link la eventul Orașul curat, dacă ești din Timișoara si Sâmbătă n-ai așa multe planuri la prima oră, dă și tu o mână de ajutor la curățarea zonei tale.
I was wearing Dropship Clothes dress, Accessorize bag, no name boots, earring, necklace and sunglasses and Denim.Co jacket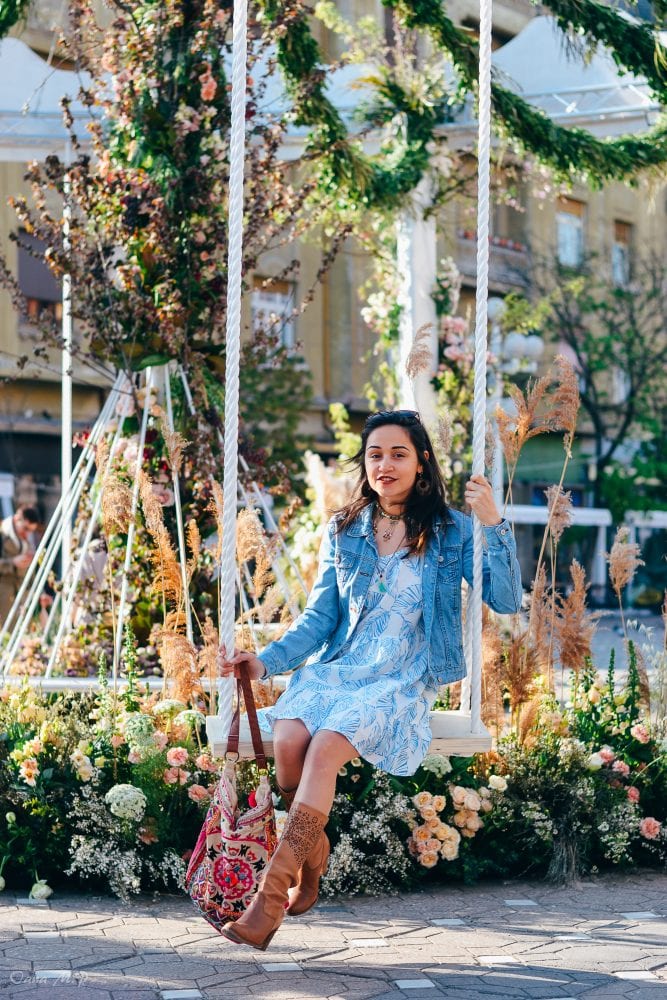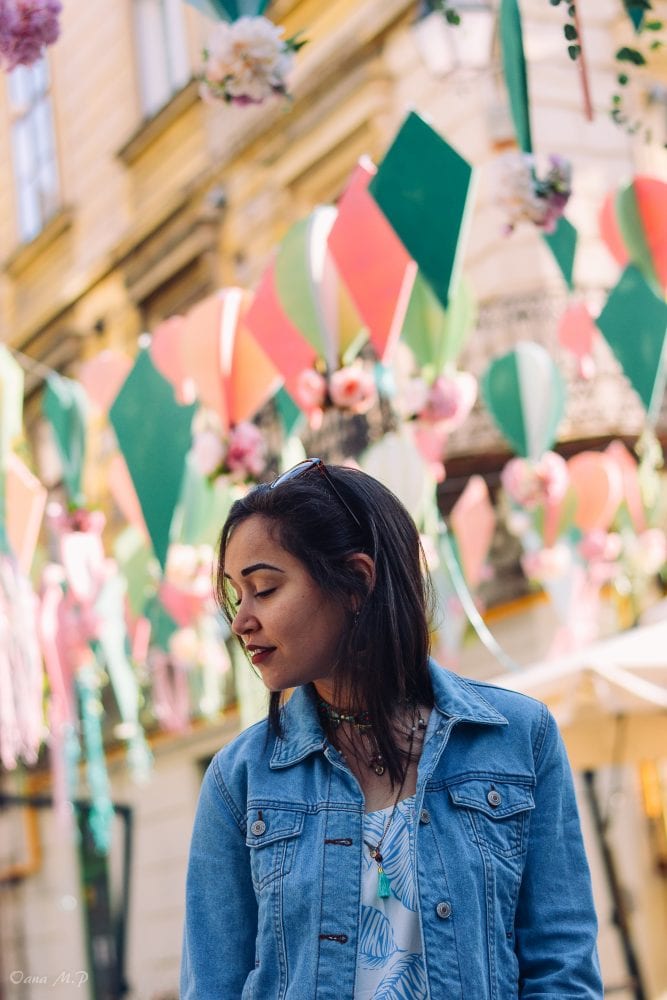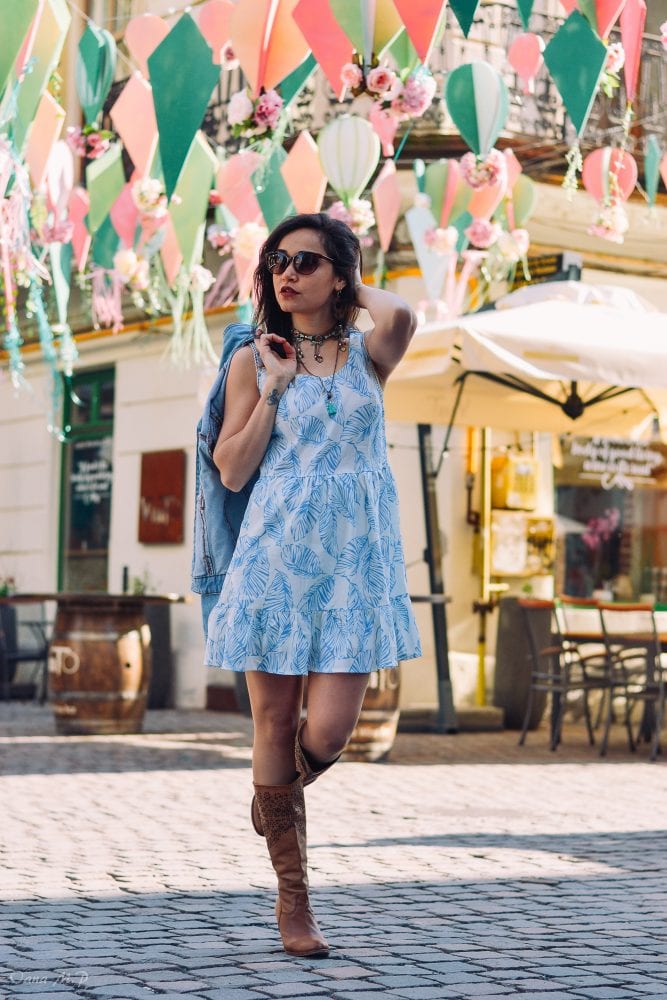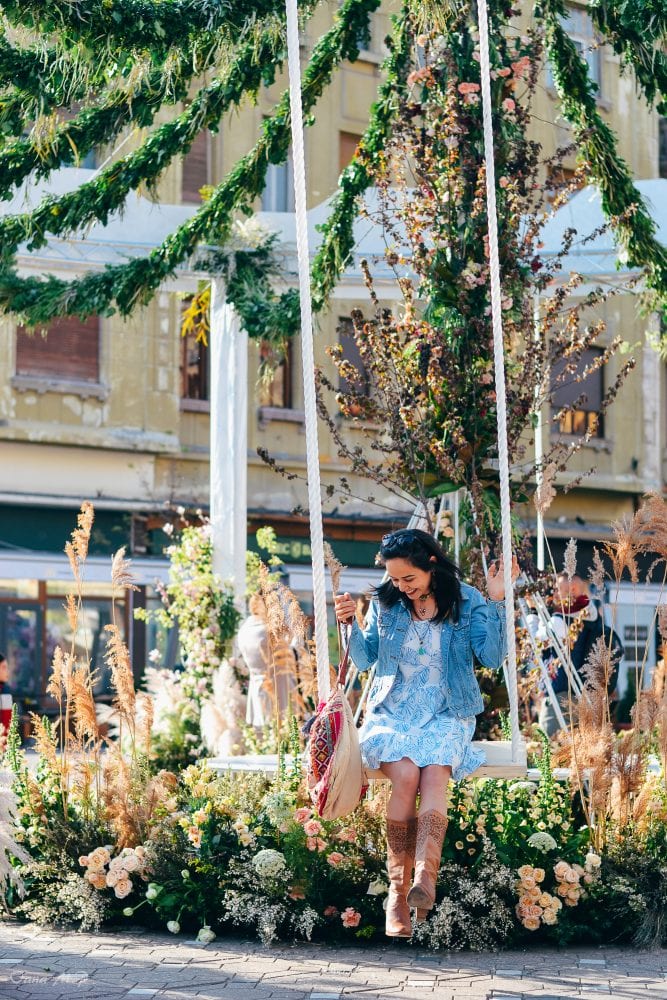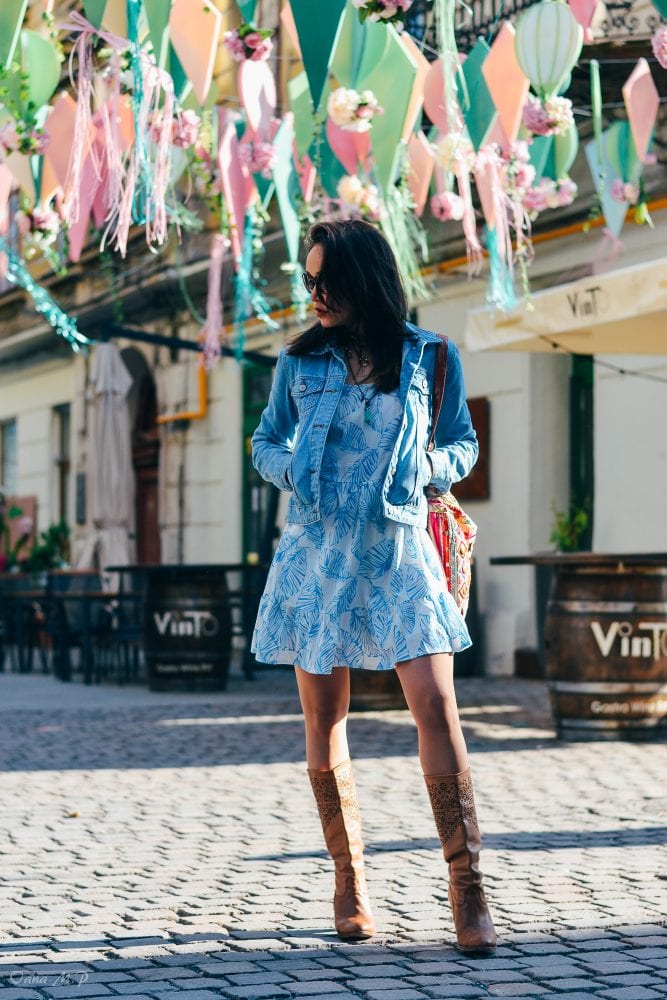 I started my collaboration with Dropship site a long while ago, so you'll probably see some more post about them. If you want something cheap, nice and in trend, check their site: https://www.dropship-clothes.com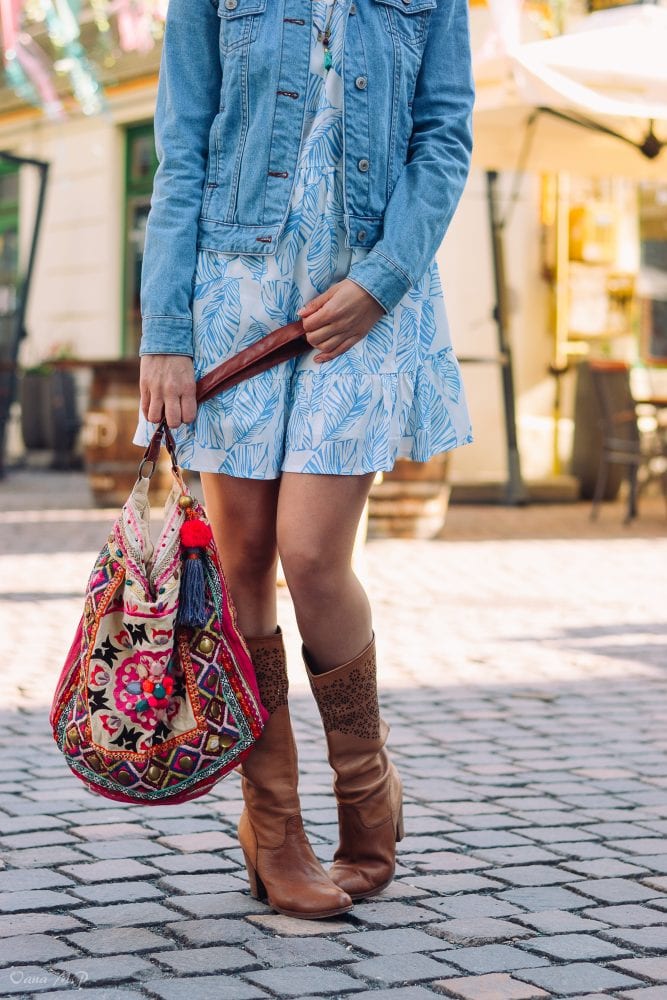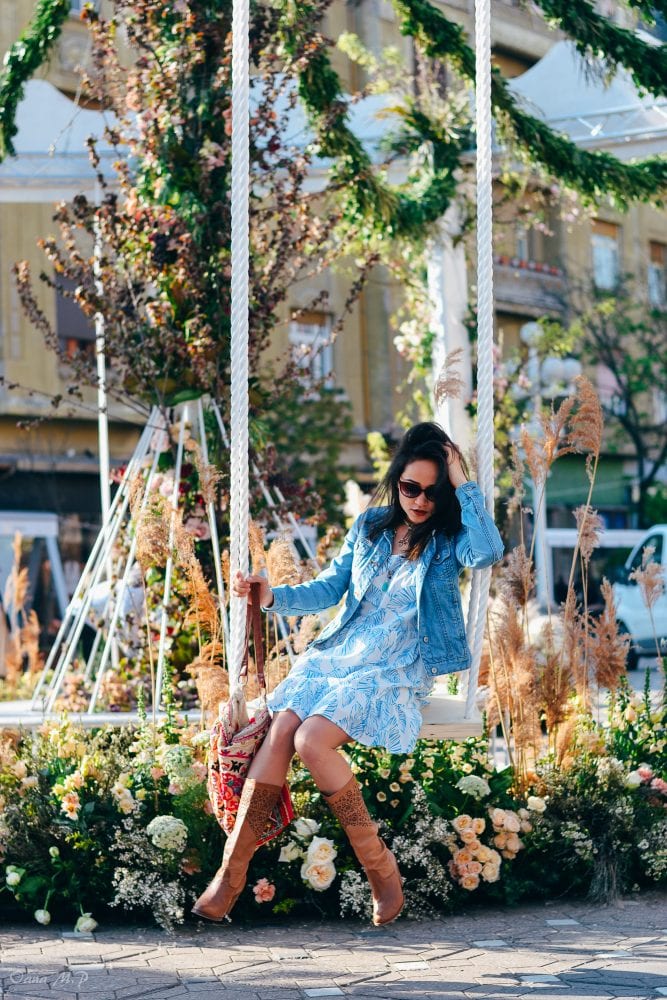 Here you can find tones of lovely dresses perfect for this season.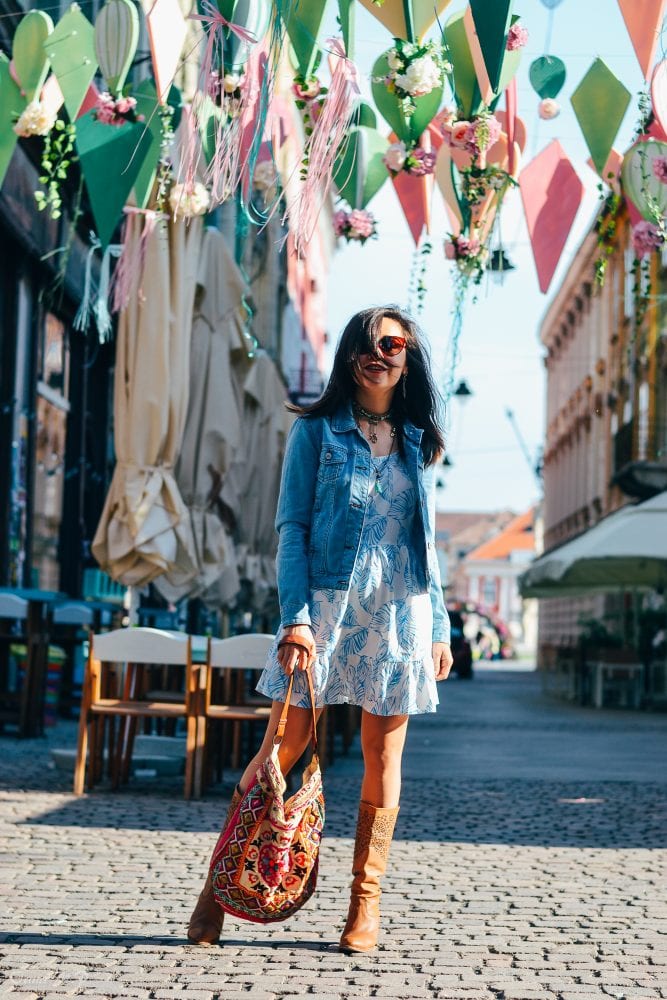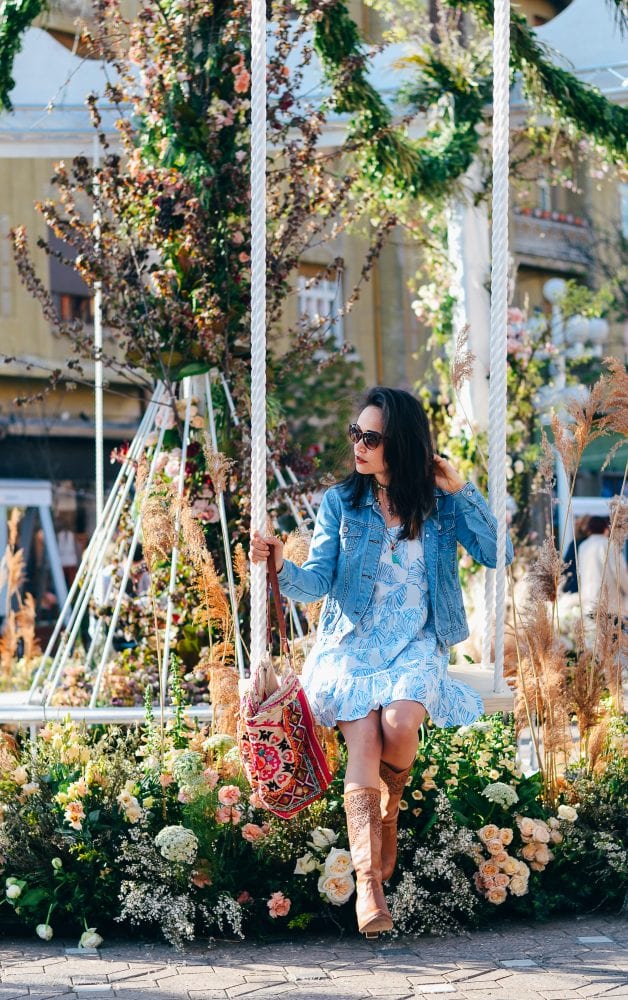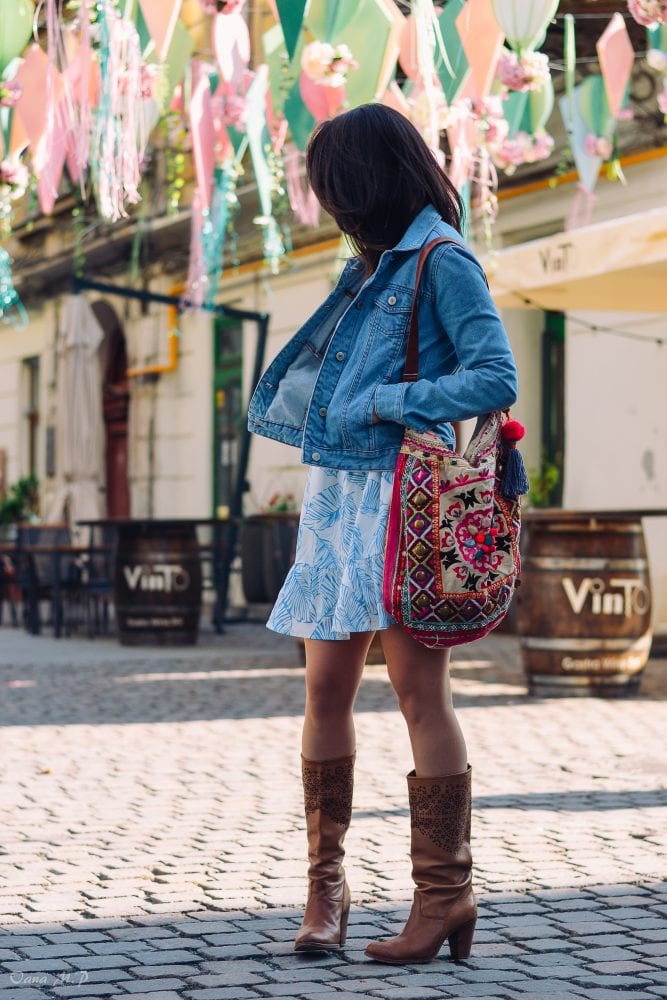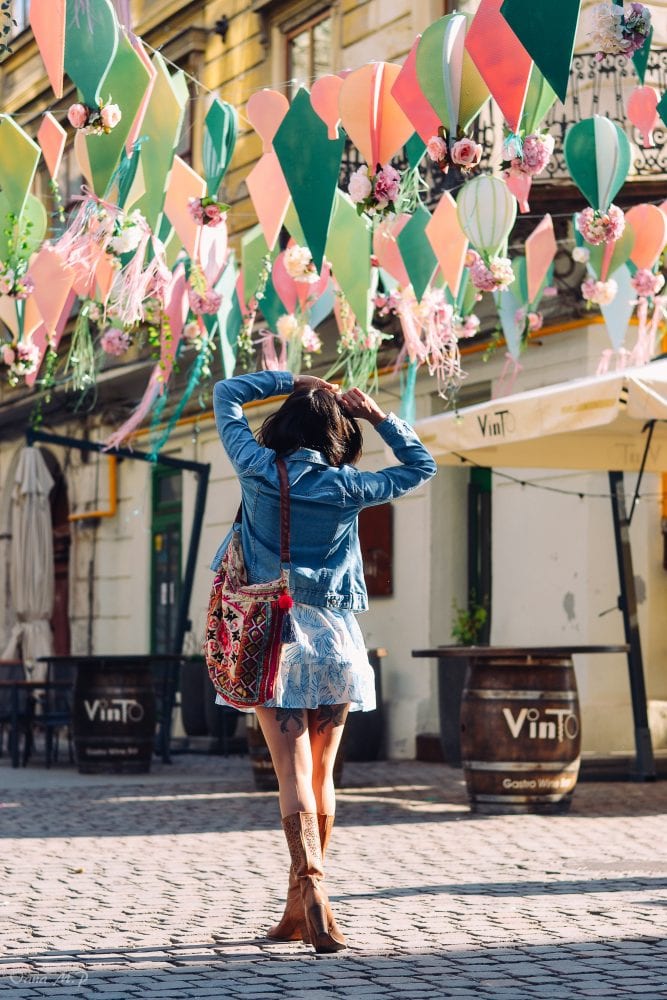 Today's motto: "For a really long time, I thought being different was a negative thing. But as I grew older, I started to realize we were all born to stand out; nobody is born to blend in."