Cu fiecare an ce trece ne propunem lucruri noi și aducem în prezent ce am lăsat nerezolvat în anul sau în anii trecuți, făcând asta iar și iar..Sau acum poate vorbesc cu mine, despre mine și despre planurile mele, poate nu sunt toți așa delăsători. Nu obișnuiam să am "new year resolutions" dar m-a prins curentul acesta și mi-am dat seama că ajută. Te ajută să te aduni, să faci un plan și să încerci să te ții de el. Deși persist în starea de "letargie" în care m-am delăsat încă din ultimele luni ale lui 2017, anul acesta mi-am propus să fac mai multe.
Primul lucru pe care am zis că o să-l fac, este să învăț un limbaj nou de programare, dar am de furcă tare cu puturoșenia și lipsa de chef. Din aceiași categorie face parte și dorința mea de a învăța o noua limbă străină sau de a-mi perfecționa italiana. Acestea au luat naștere din dorința de a evolua pe plan profestional și sper să le și duc la bun sfârșit. Cred că trebuie sa fim mereu în competiție cu noi înșine și să ne autodepășim.
Pe partea de visare și inspirație, mi-am facut un borcănel unde pun la sfârșit de săptămână o foaie pe care notez un lucru bun pe care l-am făcut sau mi s-a făcut în acea săptămână. Vă recomand să faceți asta și la sfârșit de an să vă minunați de ce an bun ați avut(ideea nu-mi aparține dar mi-am însușit-o). Tot pentru suflet, am zis că trebuie să aloc mai mult timp blogului și cititului, 2 pasiuni frumoase care îmi hrănesc sufletul. Mi-am propus să nu mă mai compar cu nimeni, și să mă iau așa cum sunt. Să fiu mai puțin capricioasă și mai perseverentă. Mi-am mai propus să fiu decisă și să am curajul să spun NU, atunci când trebuie.
Pentru sănătate și trup, aș vrea să spun că acesta e anul în care devin vegana, însă nu cred ca este, deși mi-aș dori ca anul acesta să pot renunța și la lactate. Anul acesta am zis că o să mă autodepășesc la crossfit, hiuh greu an. Mi-aș propune sa invăț să pictez, să călătoresc sau să merg la yoga constant, dar știu că toate ar rămâne la statutul de propunere. M-am decis să visez și anul acesta ca în fiecare an, însă mai moderat și mai aproape de realitate. 🙂
Tu, ce "bucket list" sau ce plauri ai pentru acest an? Ce record ți-ai propus să depăsești?
I was wearing Rosegal blouse, Sammudress bag, Levi's jeans, Fashionup shoes, handmade bow and no name coat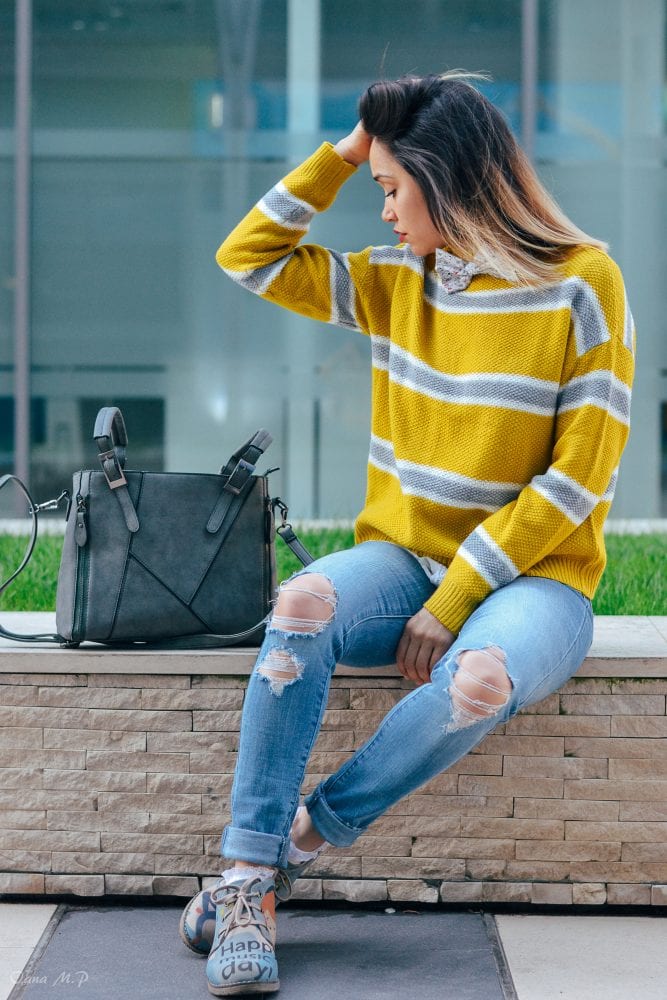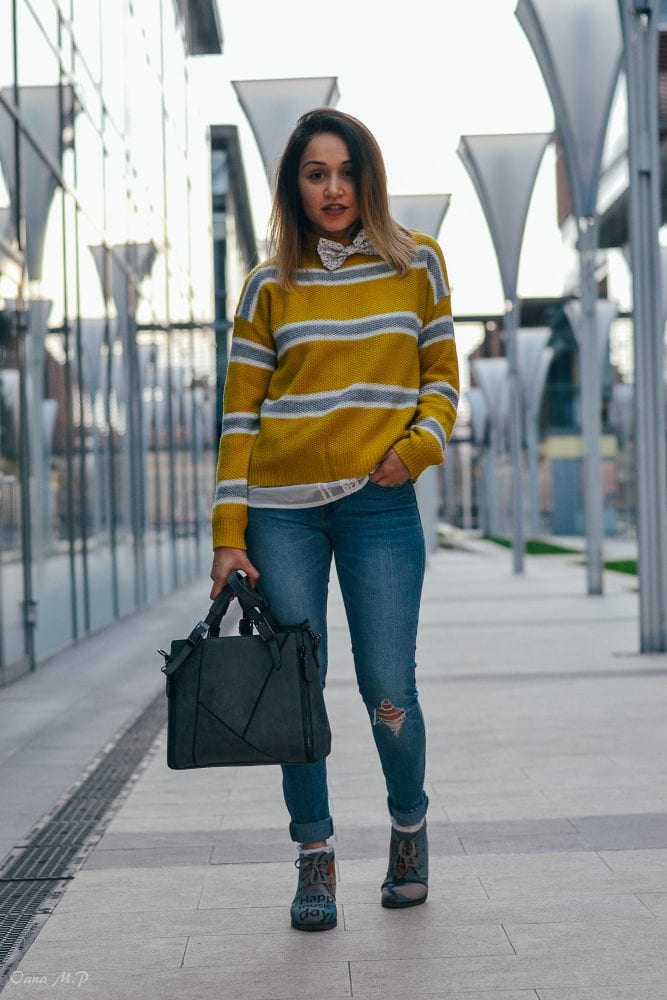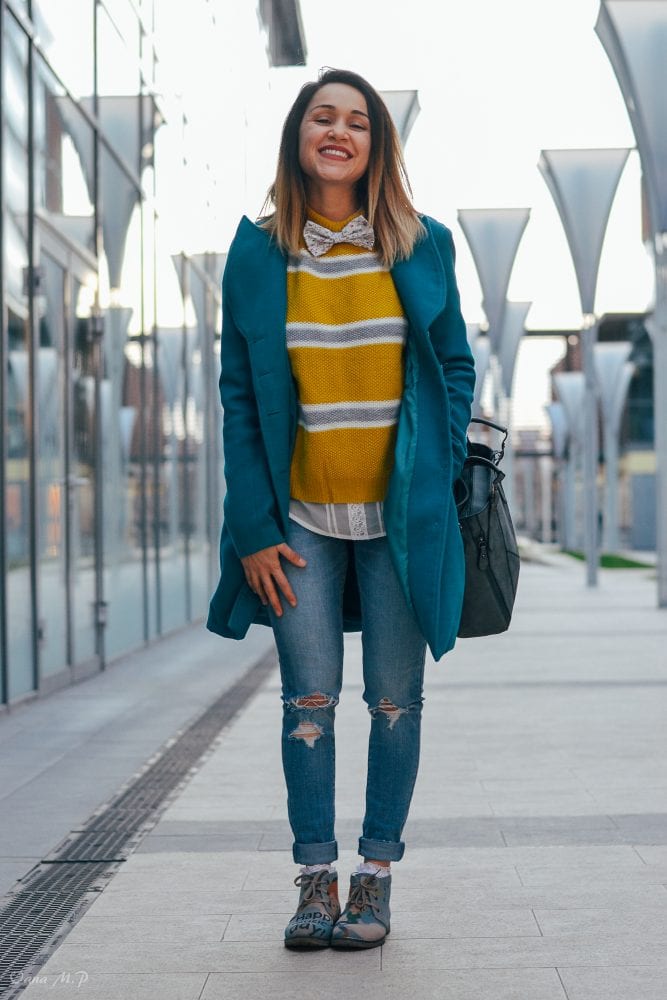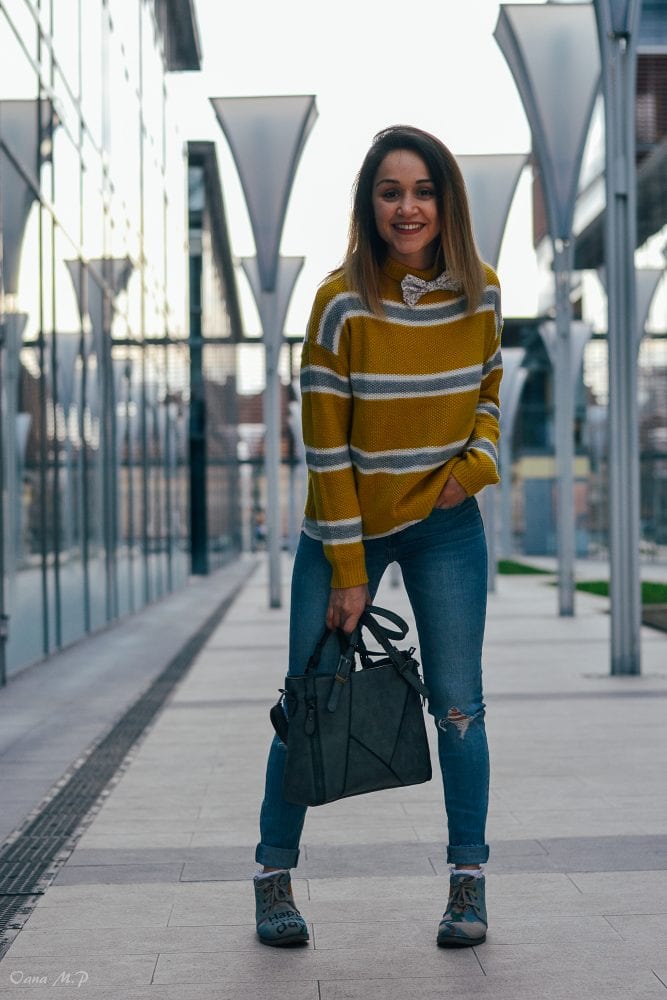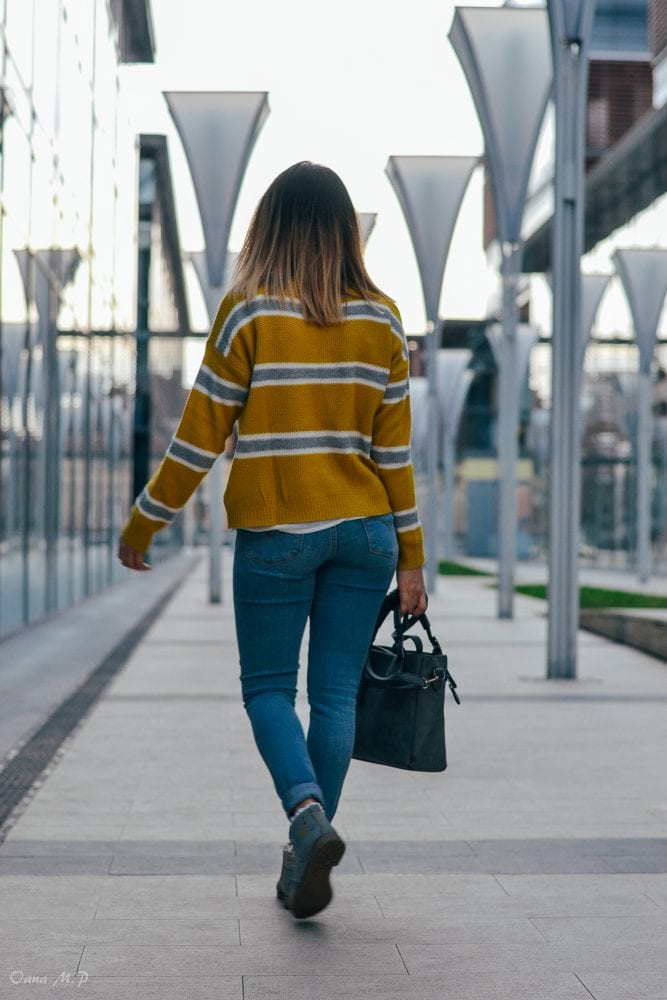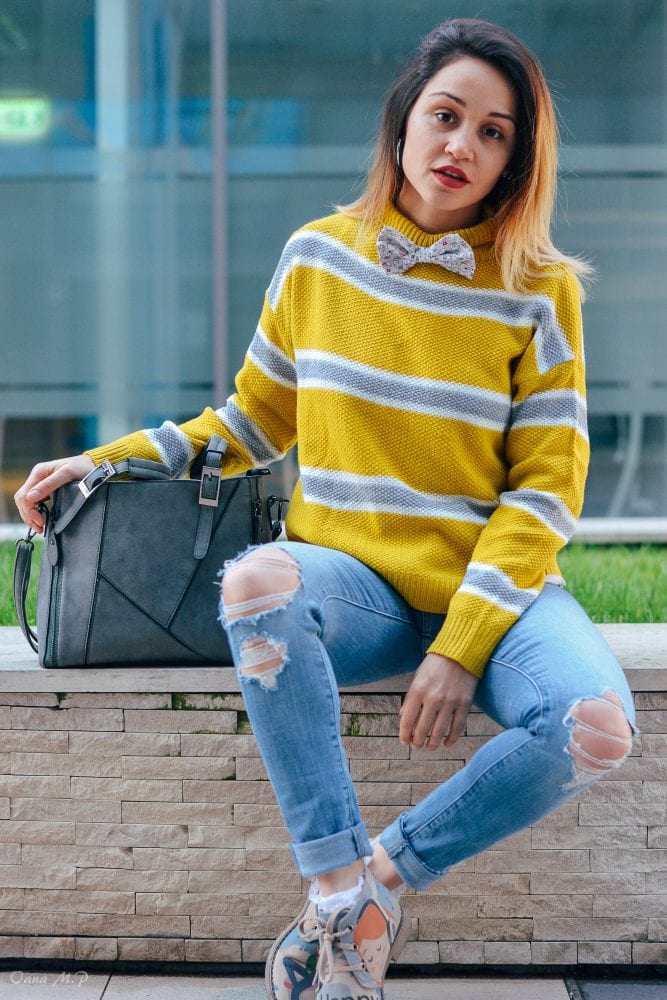 This year I've got 2  new orders from Rosegal and Sammydress, that included lots of bags and clothes. I'm super exited to let you know that on both sites you have a  10% discount if you use code SammydressChen for Sammydress site and code RosegalChen for Rosegal site.  They have all sort of promotions, just check both sites and get a good deal when you shop.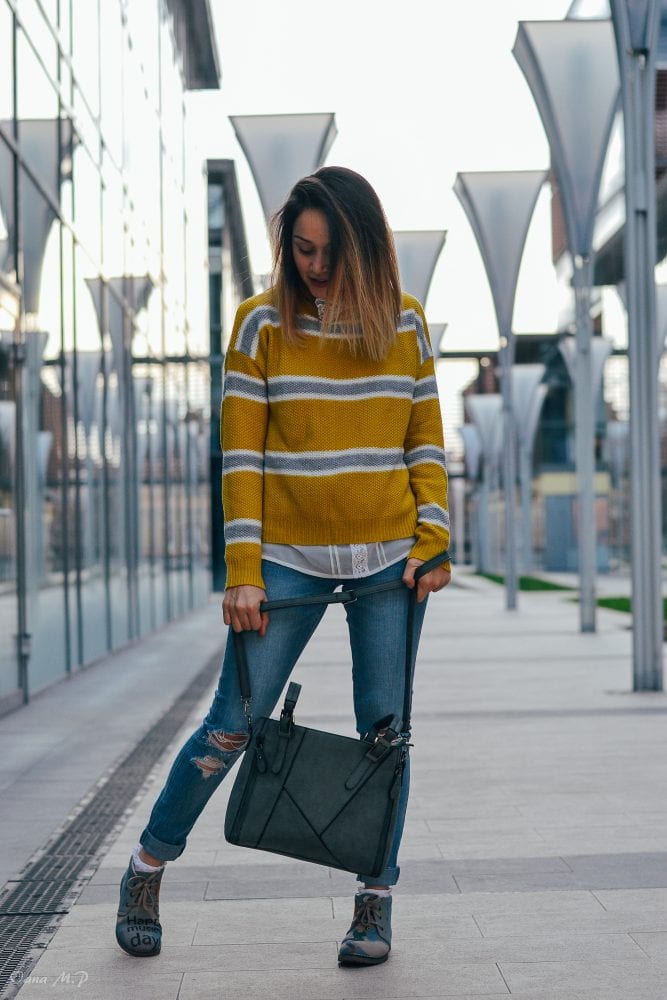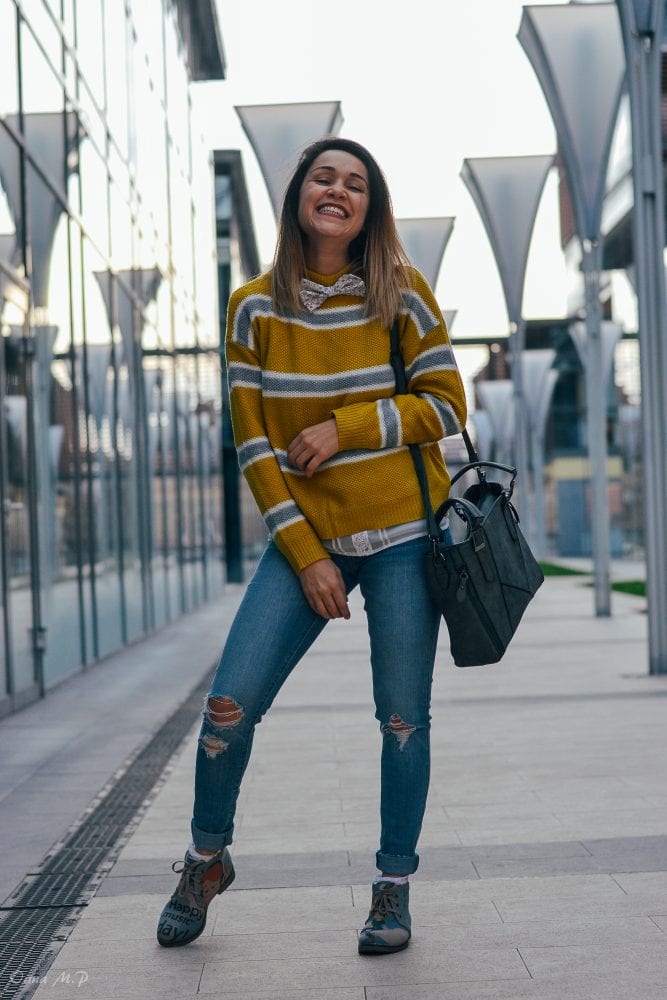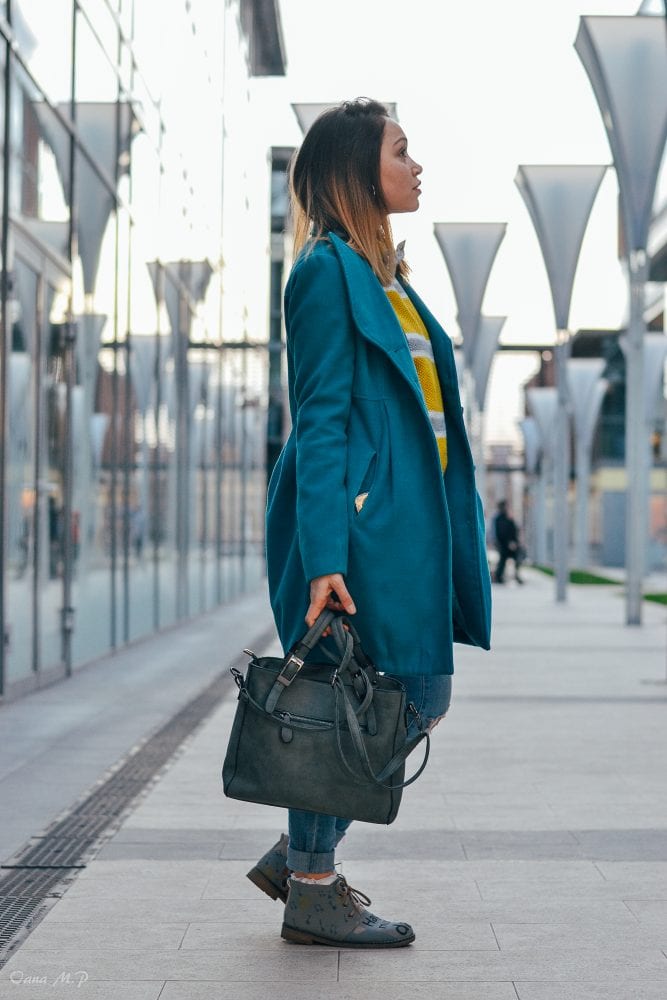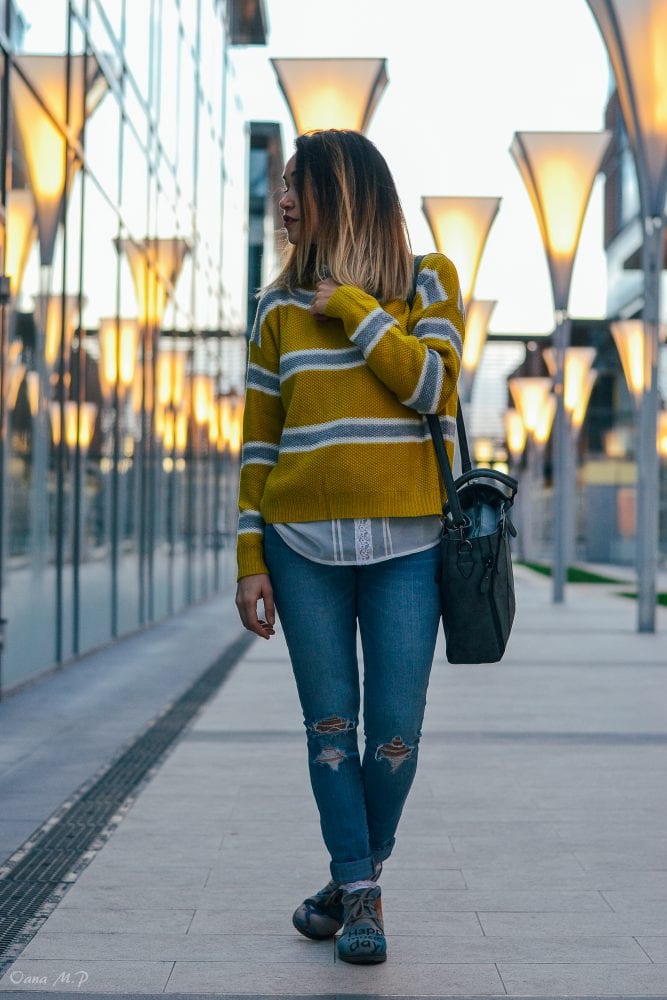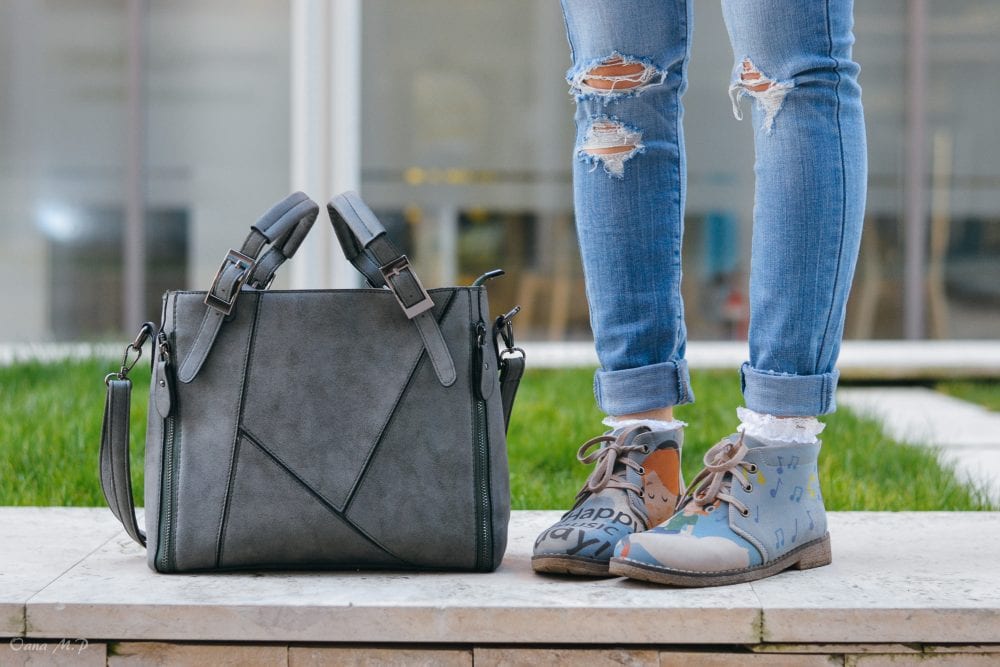 Today's motto: "And now we welcome the new year. Full of things that have never been."