Începuturile sunt un deliciu. Mai ales aşa cum ni le imaginăm noi, după sute de filme siropoase cu happy end. Privirile pe sub gene, pregătirea pentru întâlnirea în sine(timp în care te schimbi de 20 de ori, te dai cu o tonă de parfum, uiţi esenţialul, gen să te speli pe dinţi, tropăi cu tocurile de 15cm prin casă de omori vecinii, asculţi muzica preferată etc) Încercările supraomeneşti de a-l lasă şi pe celălalt să vorbească, lucru care devine imposibil după 7 luni de relaţie, epilarea braziliană (valabilă pentru prima jumătate de an, valabilă pentru norocoşi) având aceiaşi poveste cu barba, care vezi doamne te irită mai nou, când va sărutaţi (şi nu, nu barba ei, ci a lui 😉 ). Sărutările luuuuungi înainte de despărţire, îmbrăţişările tremurânde si pline de feromoni/hormoni dezlănţuiţi şi… lunga lista de mesaje fierbinţi urmată de o mie de întrebări înainte de culcare, toate astea sunt sfoara din care este format ghemul începuturilor.
Însă nu toate începuturile duc spre o relaţie consolidată şi frumoasă, doar începuturile alea sincere, în care ambii trag spre ceva, în care nicicare nu vrea doar să cucerească, ca mai apoi să treacă la uramatoare ţintă. În definitiv începuturile, cu fluturaşi sau fără, sunt frumoase şi sunt numai bune de povestit.
I was wearing H&M scarf, Zara jacket, Tally Weijl pants, BBup shoes, C&A necklace and no name purse and shirt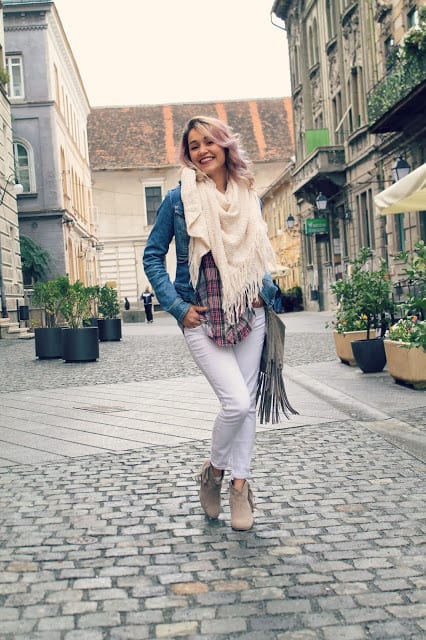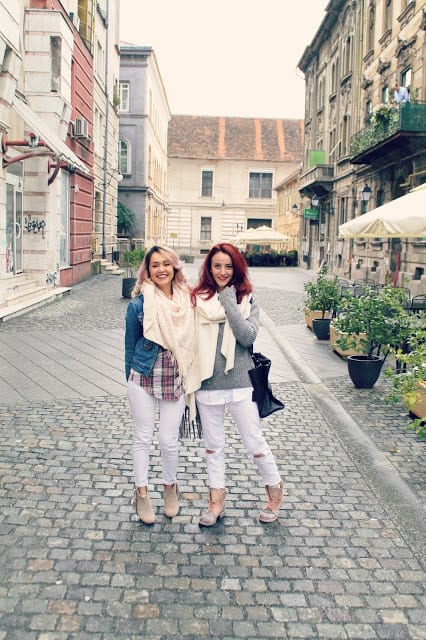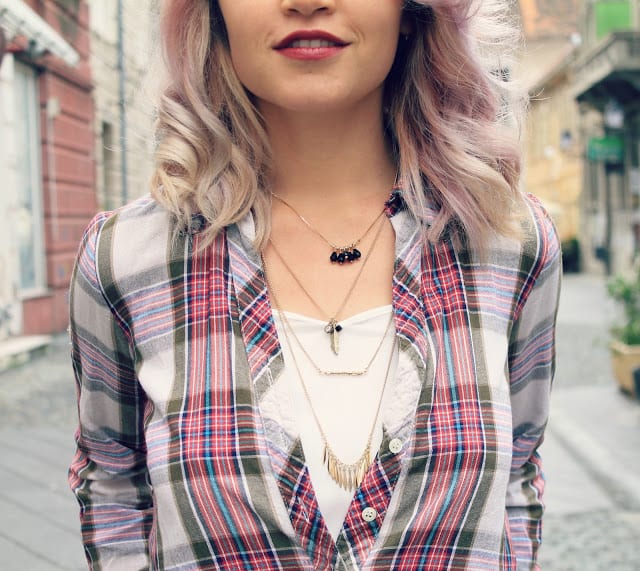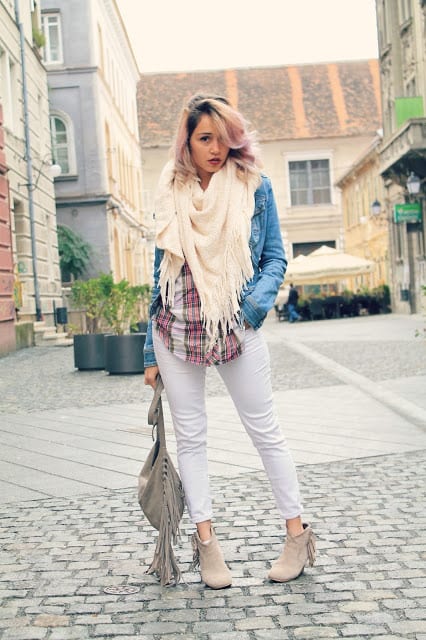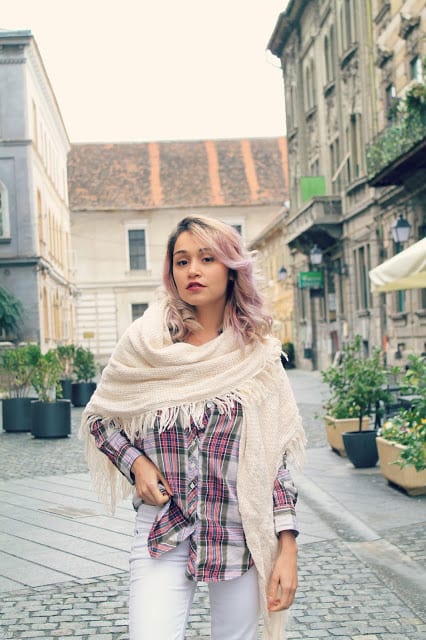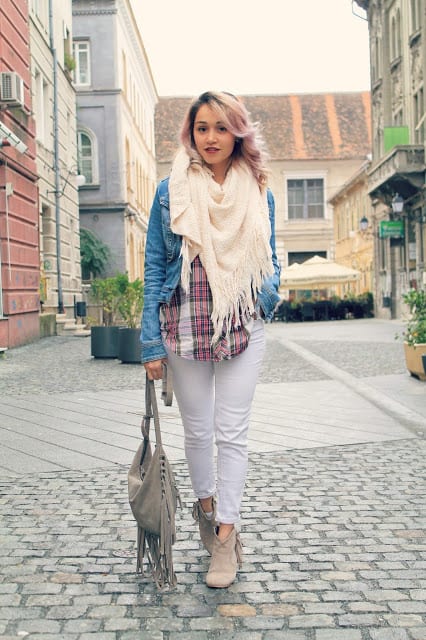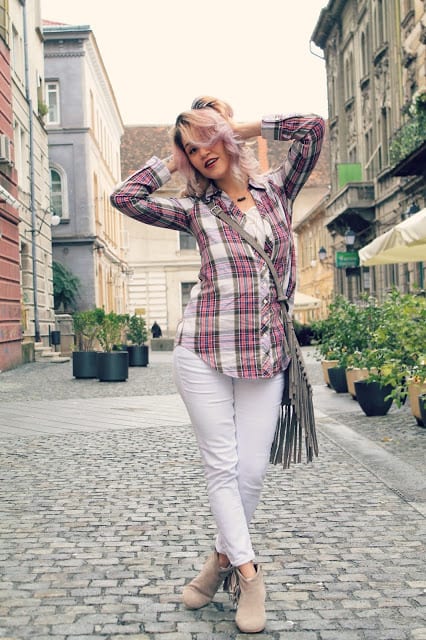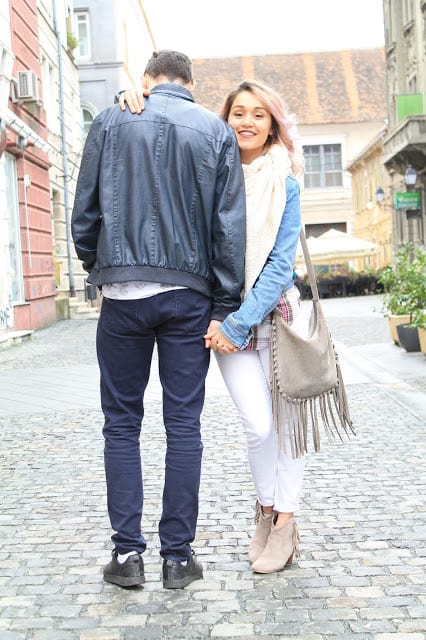 The beginnings are delightful. Especially when we tend to imagine them, after hundreds of cheesy movies with happy ending. The glimpses, the preparation for the actual date (when you change at least 20 outfits before choosing the right one, using to much perfume and forgetting the essential, like brushing your teeth, walking with your 15 cm heels driving insane your downstairs neighbors, listening to your favorite songs etc.) The superhuman attempts to leave the other person to speak, which becomes impossible after seven months of dating, the Brazilian waxing (valid for the first half of the year, if you're lucky) having the same story over and over with the beard which irritates you when you kiss (and no, not her beard, but his;) ).
The long kisses before parting (saying goodbye), the shaking hugs (full of rampaging  pheromones / hormones)  and… the long list of hot messages and with a thousand questions before bed, these are all the things that form the string from which the clew of relationships beginning is formed. But not all beginnings lead to an enhanced or beautiful relationship, just the honest beginnings, those in which both shoot at something, and don't want only to conquer, so they can move to the next target. After all, all beginnings, with or without butterflies are beautiful and are to be told.