A trecut ceva vreme de când nu mi-am mai așternut gândurile aici și cumva îmi era dor..dar parcă altcumva îmi era frică să revin..frică că nu mai am nimic de spus, eu fără cuvinte, asta da ironie. Titlul postării face referire la curajul Monicăi, fata din spatele broșelor, lucrate manula, pe care încerc să le promovez, cât și la excesul de accesorii, pe care până acum nu am avut curajul să mi-l asum. Trebuie să vă zic măcar câteva cuvinte despre prietena mea Monica care, cu frică dar într-un mod curajos a decis să renunțe la munca de birou, pentru a-și urma adevărata pasiune, confecționarea manuală de lucruri cu adevărat minunate. De cum am văzut broșele acestea, am stiut ca și în exces nu vor strica ținuta, ba chiar vor aduce un plus de culoare și autenticitate, evidențiindu-se reciproc și împreună ținuta toată. Monica nu doar ca este perfectionistă vazând defecte acolo, unde nimeni nu le vede, dar face cu drag totul, ba mai mult, ea mereu încearcă sa fie autentica și pe cât de puțin posibil, repetitivă. Este genul de om pe care nu ai cum sa nu-l încurajezi să-și urmărească pasiunea, mai ales dupa ce vezi produsul final. Firea mea, copilăroasă s-a îndrăgostit inremediabil de briosă și de înghețată. Fac această postare cu gândul că imediat vine 8 Martie și poate postarea mea te inspiră să iei cadoul ideal, nu doar pentru această ocazie, ci și pentru următoarele ce or să vină. Cadoul ti-l poți face tie sau unei persoane dragi. De ce să limitezi un cadou, la un moment, când există lejeritatea ca acesta să fie de folos mai multora? O broșă este un accesoriu minunat, ca o pereche de cercei, sau ca un inel. Merge vara pe pălărie dar merge și iarna pe palton, poate fii mai sobră sau mai jucăușă, mai colorată sau mai serioasă, este foarte versatilă și să nu mai zic ca este făcuta cu dragoste și din pasiune pentru lucrurile făcute manual, ceea ce aduce doar energii pozitive acestui cadou.

I was wearing Stradivarius earring, Bog shoes boots, Bershka pants & coat, no name blouse and beret, Sammydress bag and Daydreamer brooches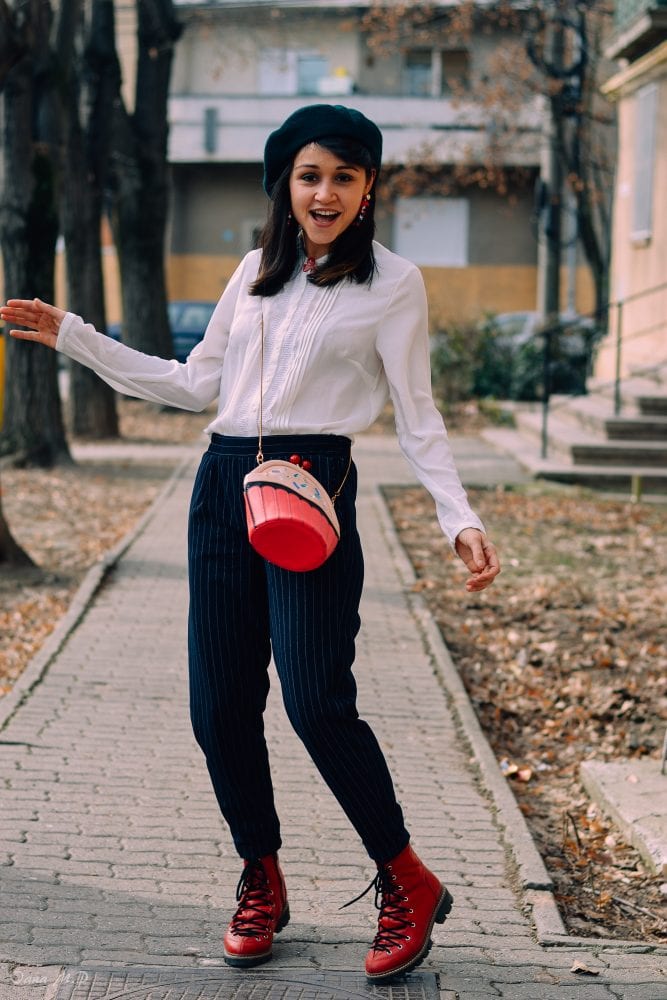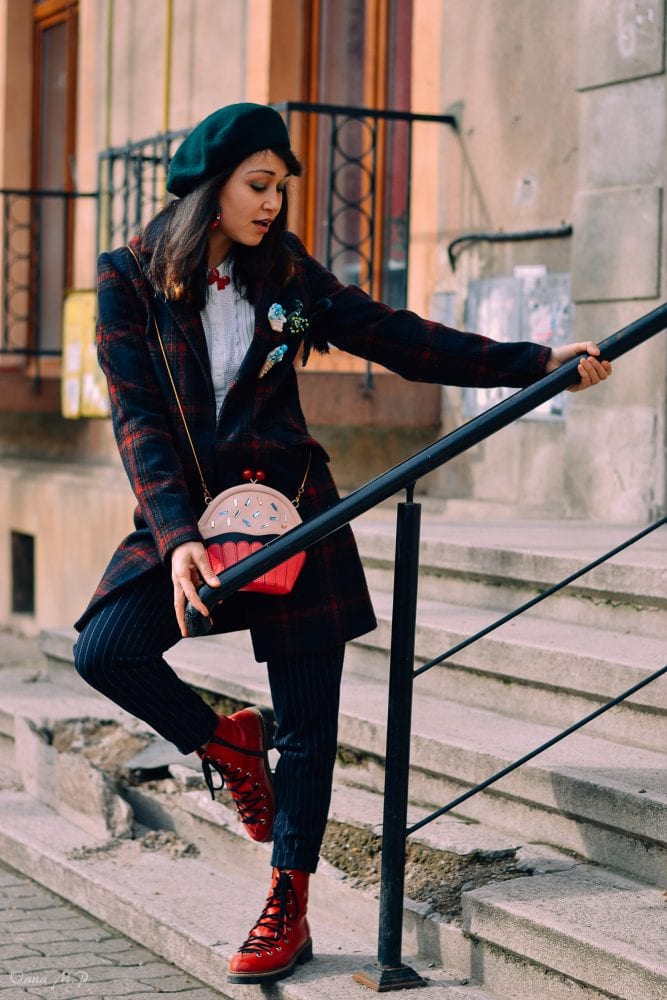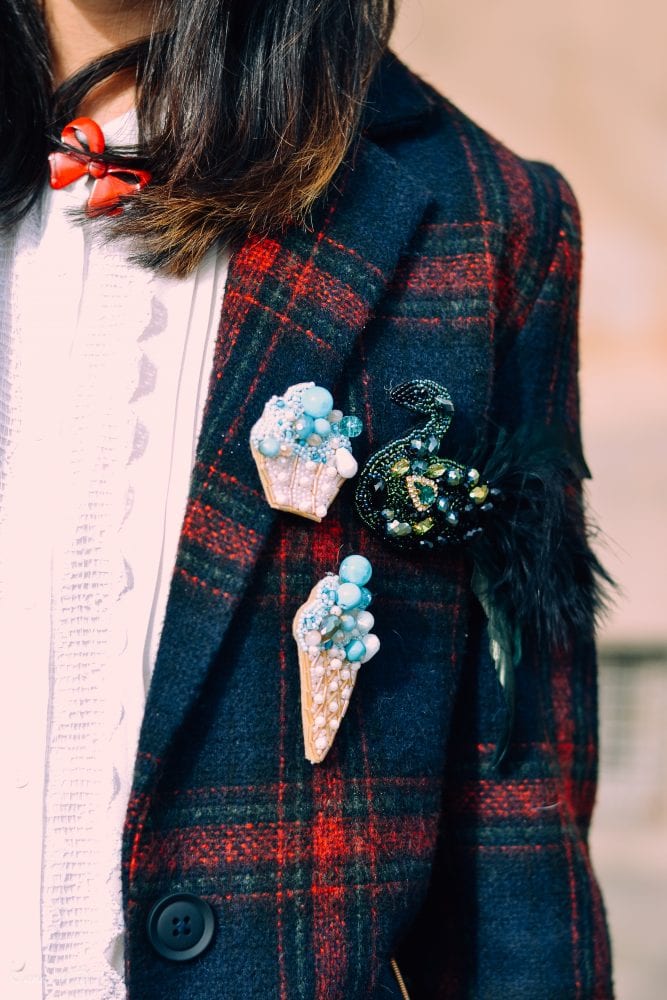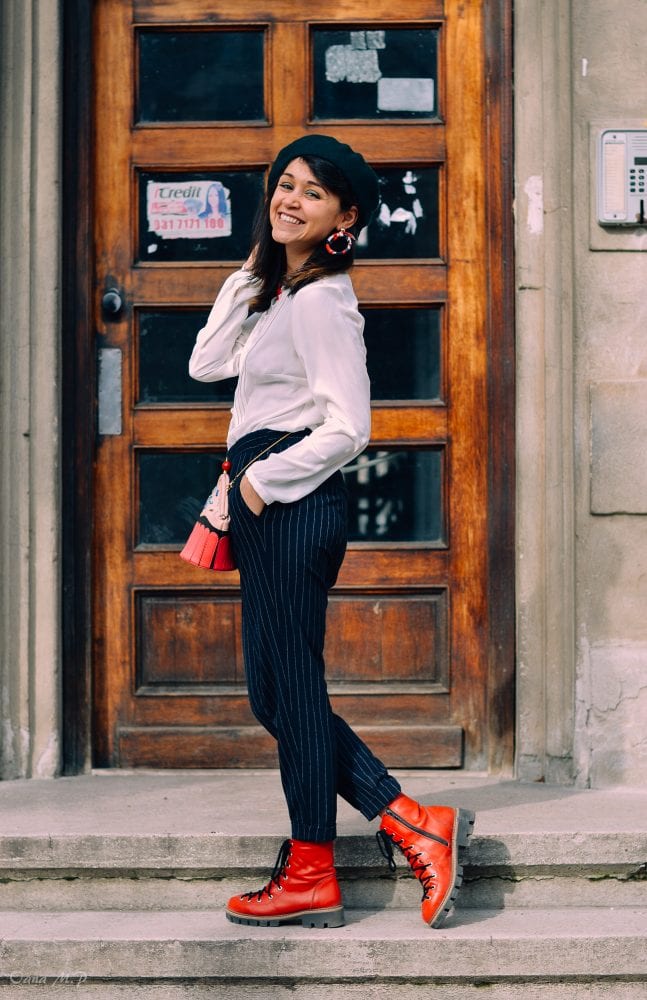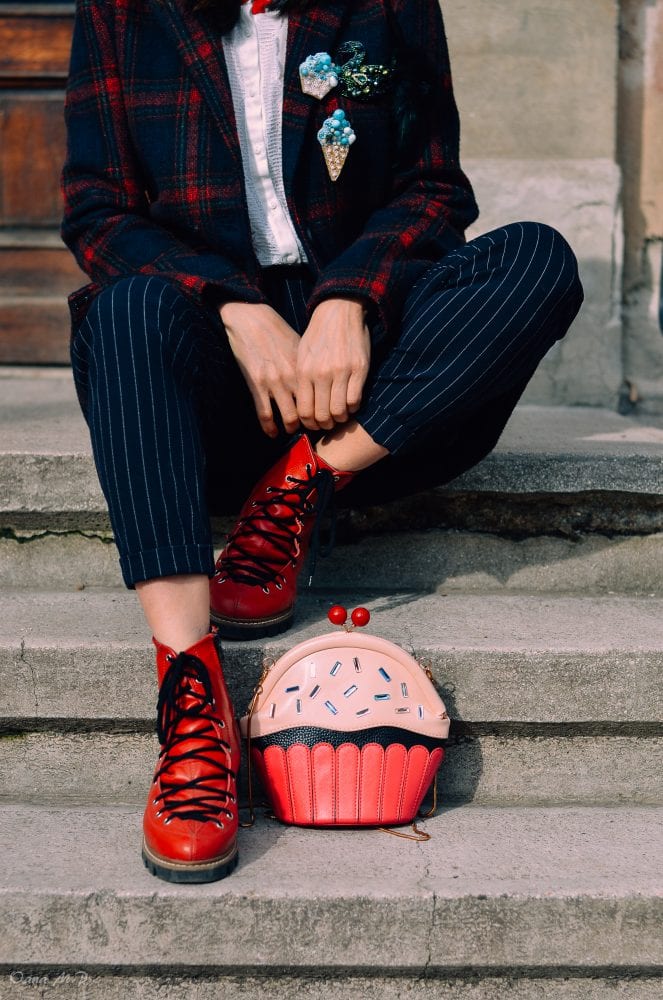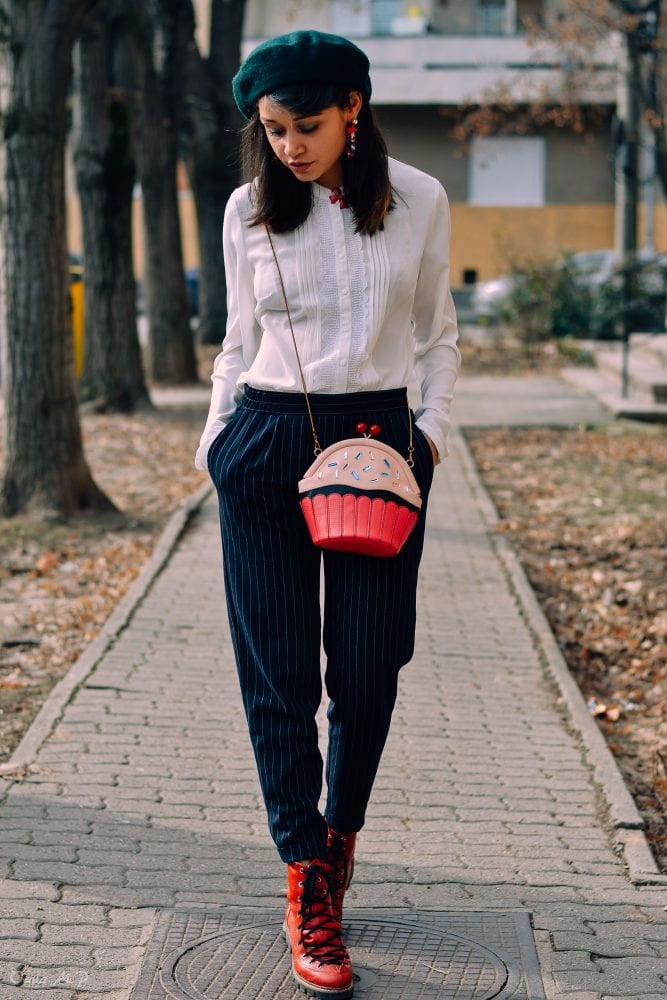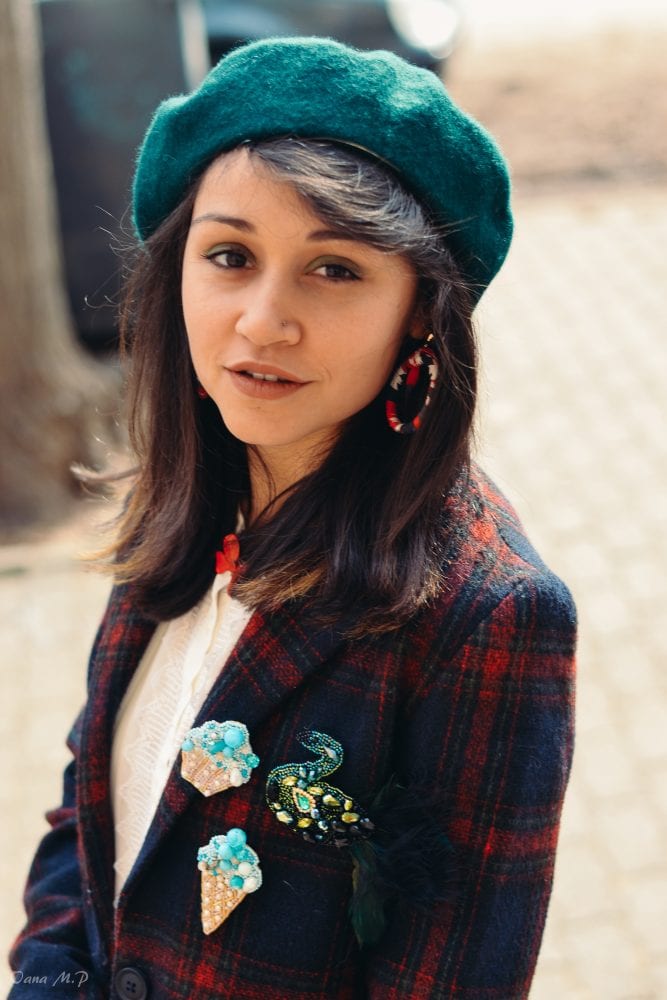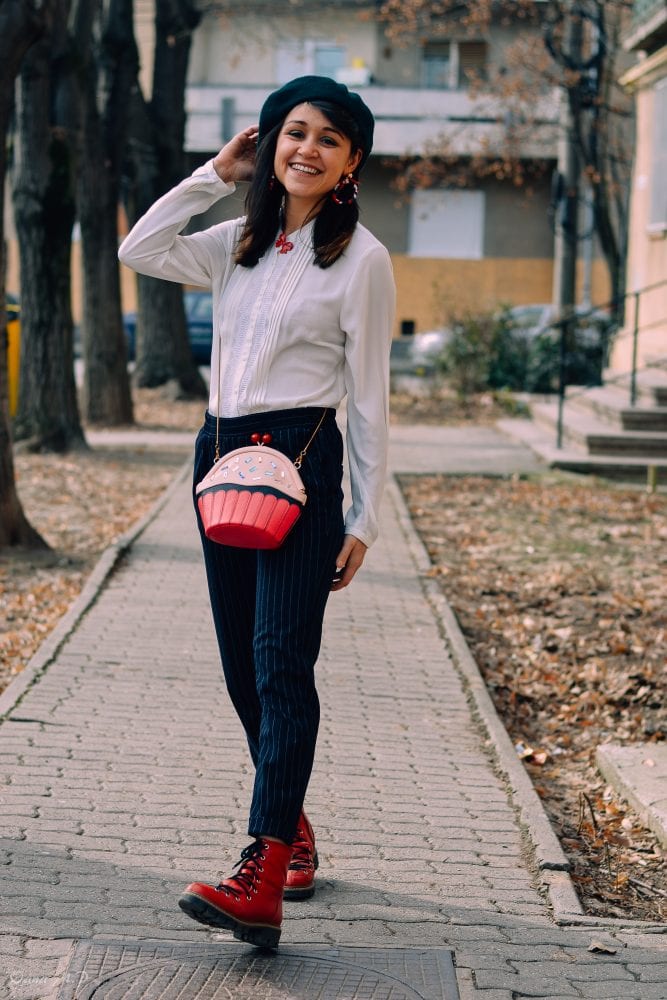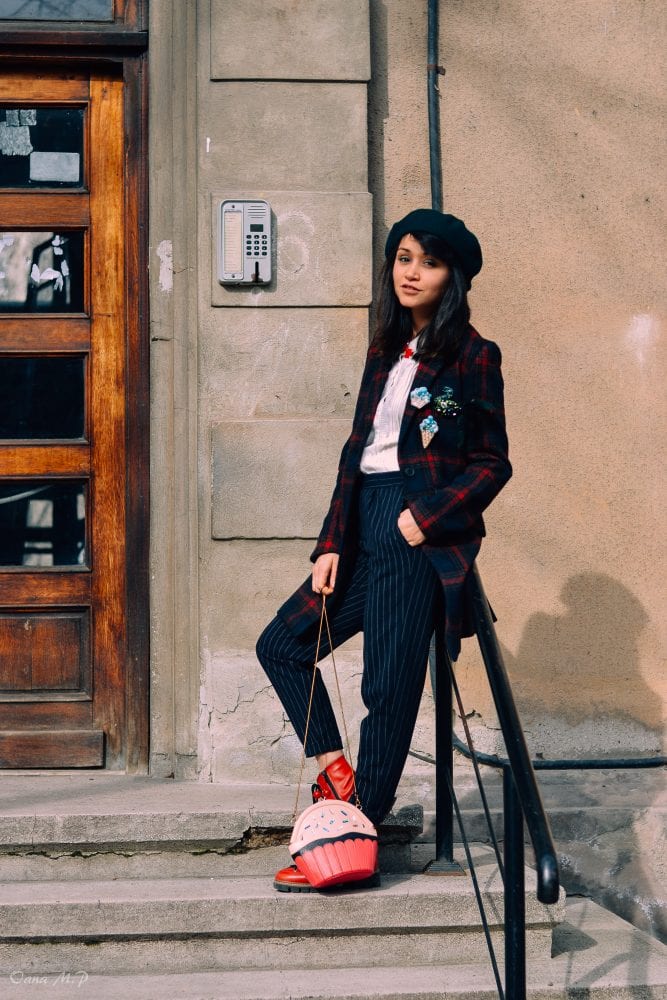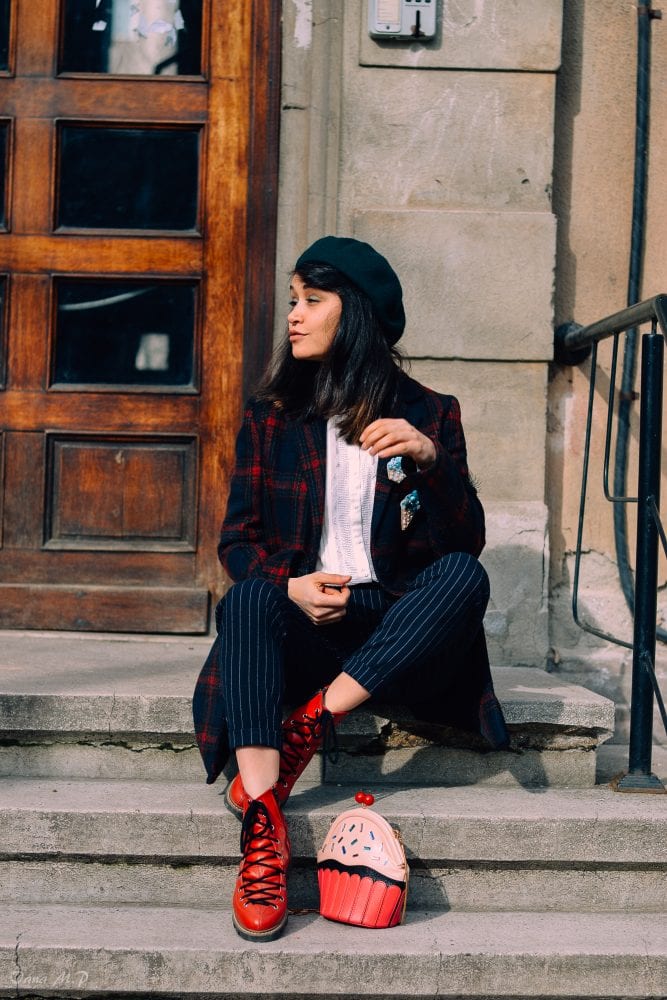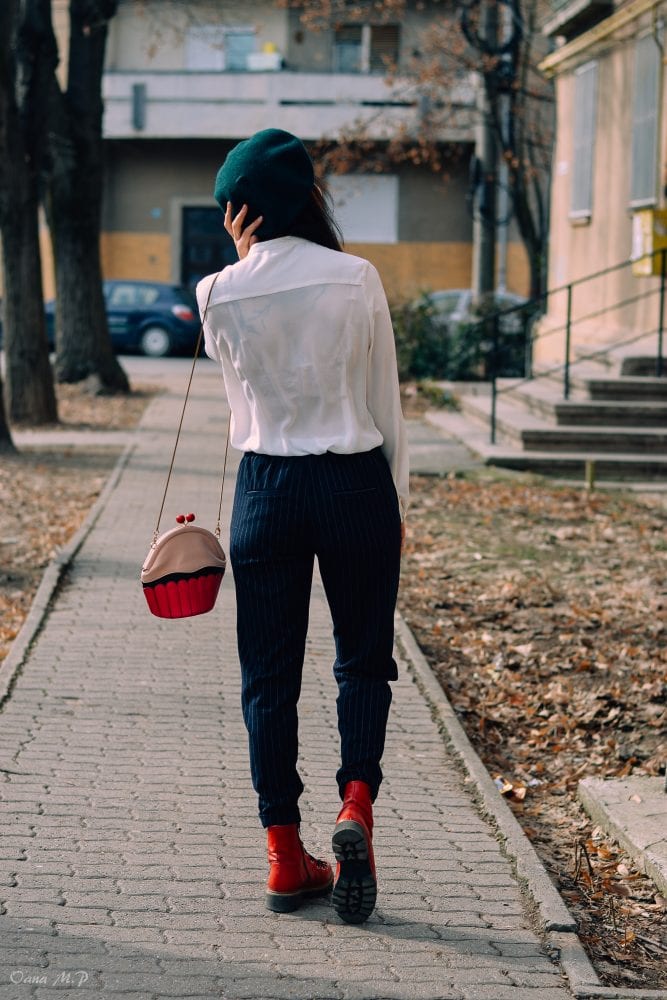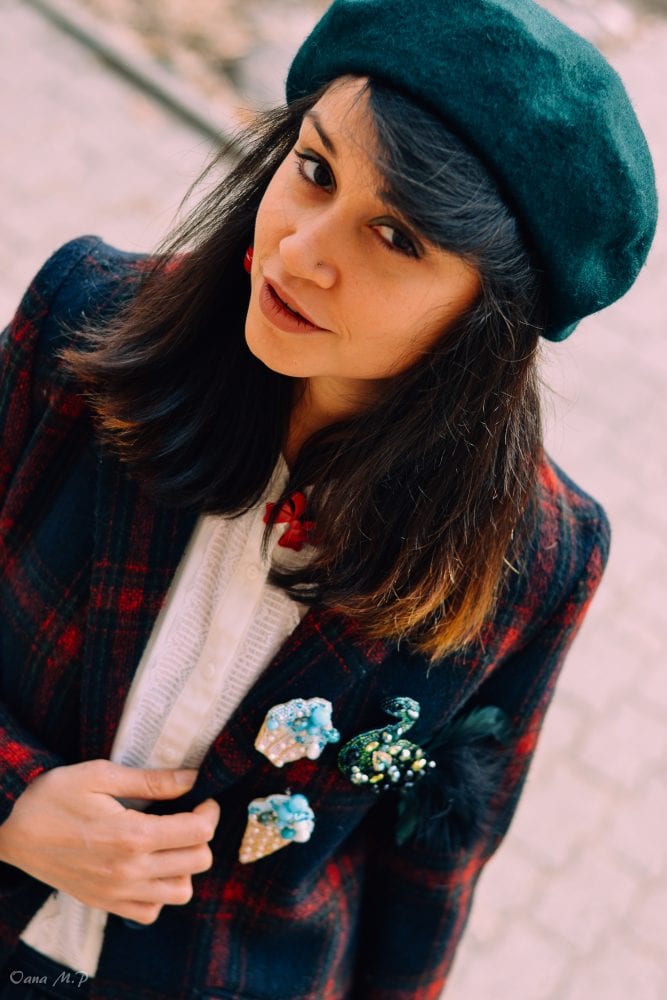 Today's motto: When you catch a glimpse of your potential, that's when passion is born.