Hello Ladies,
What better way to start the new year than with an amazing giveaway. http://www.dressale.com/  is an online fashion clothing store providing a wide range of high quality customer-made wedding dresses, wedding party dresses, special occasion dresses, shoes and other women clothing.  You can find all kinds of the dresses you need. The price is very reasonable for every dress, and they have flash sale, discount everyday. For more details you can come to their website.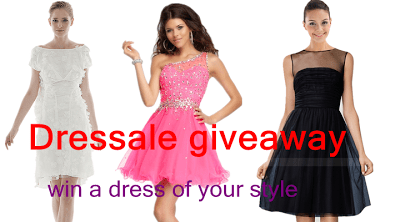 This time I've partnered up with
Dressale
to giveaway their hot selling dresses. The winner will get the dress from them worth
$200
!!
It is easy to win and it is super simple to enter the giveaway:
1. Register on Dressale: http://www.dressale.com/
2. Follow my blog on GFC or Facebook–> Here
3. Like Dressale on Facebook: https://www.facebook.com/dressale
4. Follow Dressale on twitter: https://twitter.com/dressale
5. Leave the comment under this post with your email address
6.Apply the dress you want to get here : http://www.dressale.com/free_trials.html
Giveaway will expire on 2014 January 25 and there will be one winner for each dress.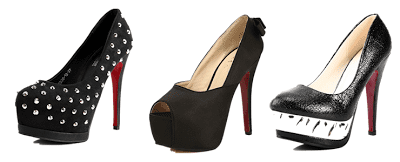 Here are some coupon codes you ca use:
1. White
Formal Dresses 30% OFF,
2.
Bling Bling High Heels for New Year 30%OFF
3.
Luxury Wedding Dresses, All 60%
OFF
4.
Lace Highlighted Mother of the Bride Dresses, All 30% OFF
 (get
the coupon code >>>http://dress.cm/cb7Z5M
)
5. Specific
Martin Boots Brighten Your Cozy Life, All 20% OFF
 (get the coupon code
>>>http://dress.cm/p07Z5M
)
6. Sweetheart Wedding Dresses, All 30% OFF
(get the coupon code
>>>http://dress.cm/4u7Z5M
)
The winner from RoseGal giveaway is Alexandra. Congrats my dear. I expect your email address.