Întâlnim oameni care au pasiune, au acea scânteie în privire și atunci când iți povestesc despre ceea ce îi face să se trezească dimineața, despre visurile lor, te fac să crezi în ele și te fac sa crezi că și visurile tale sunt la un pas de a fi realizate.
Am avut onoarea de a întâlni acest gen de oameni, este absolut maiestuos să vezi oameni care ar face orice pentru a-și putea urma visurile. Ei nu găsesc nimic prea greu sau consumator de timp, dacă acel lucru îi aduce cu un pas mai aproape de a-și îndeplini țelul vieții. Sunt oameni dedicați și știu încotro merg. Să crezi, să fi visător, e greu, dar în zilele noastre e și mai greu, însa mereu sunt oamenii nebuni care cred că vor schimba lumea într-un fel sau altul. Să știi ce vrei și să faci ceva spre a ajunge mai repede în acea direcție, indiferent cât de greu este, asta înseamna pasiune și iubire. Avem nevoie de mai multe persoane pasionate și dedicate pentru a face această lume un loc mai bun.
Urmează-ți visurile indiferent de cât de imposibile par, timpul iți va clădi drumul în asa mod încât tălpile tale să nu poată călca pe lângă, asa că mergi înainte și nu te uita în spate!
I was wearing Zara pants, SecraMan t-shirt, Primark shoes, Champion sneakers, Accessorize jewelers no name sun glasses and purse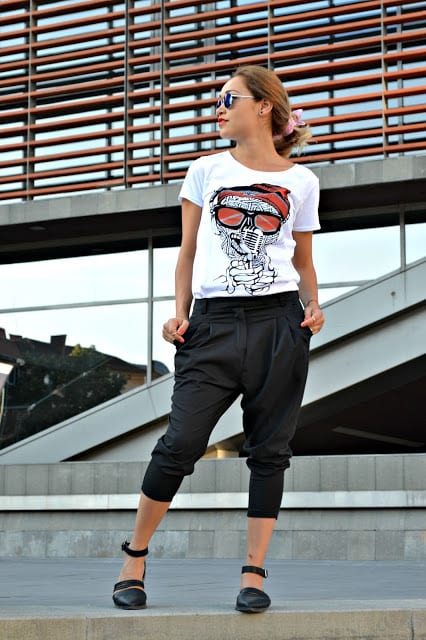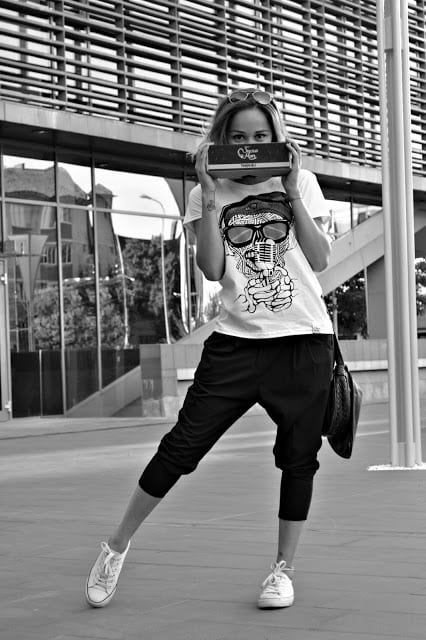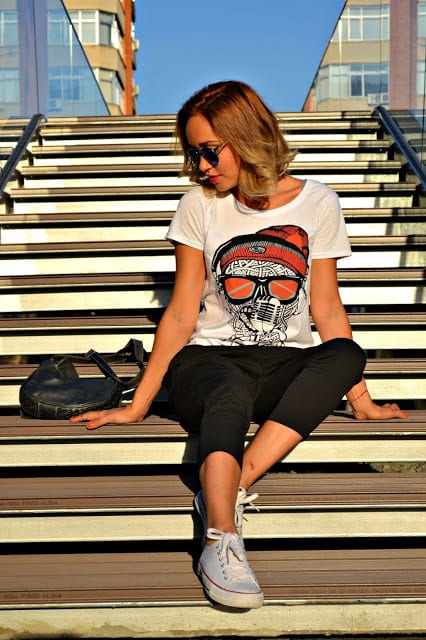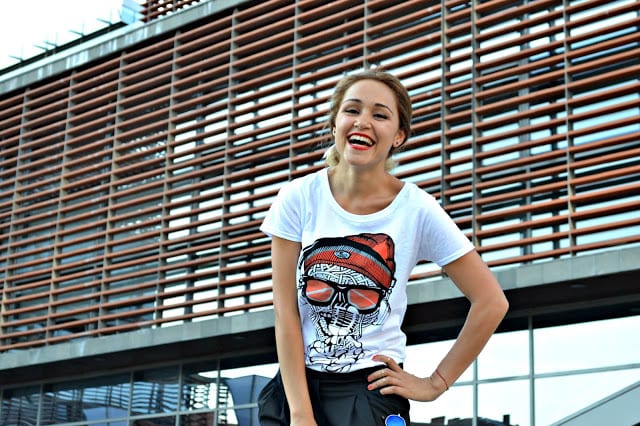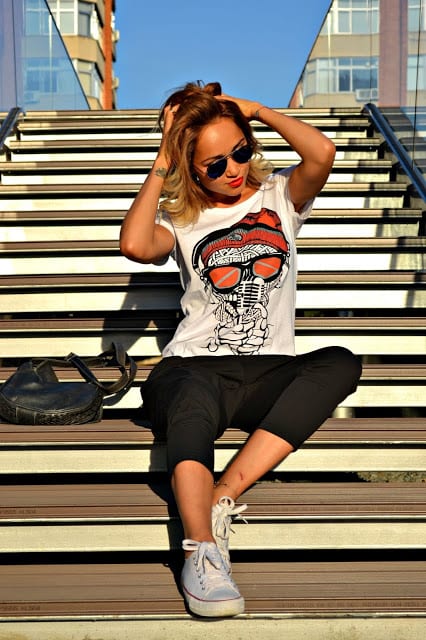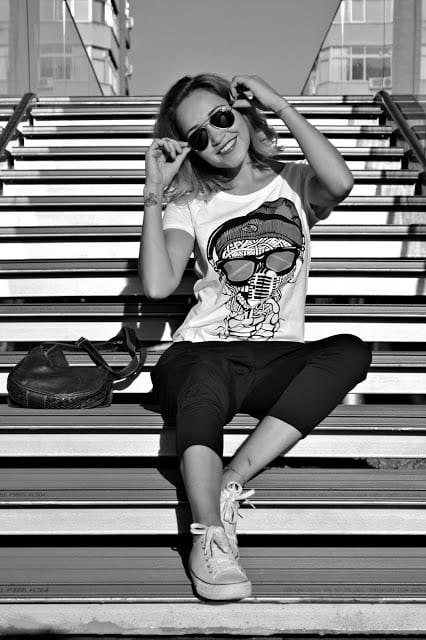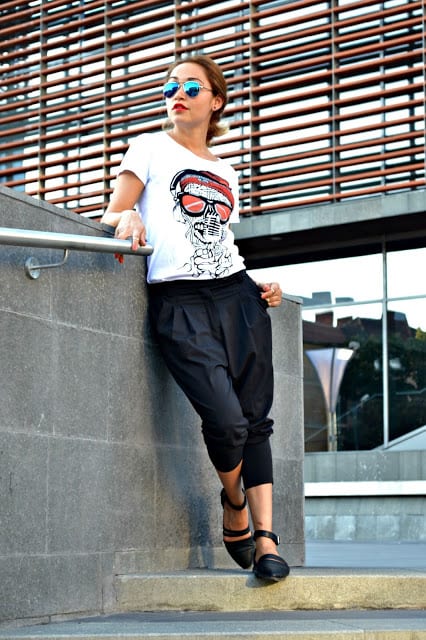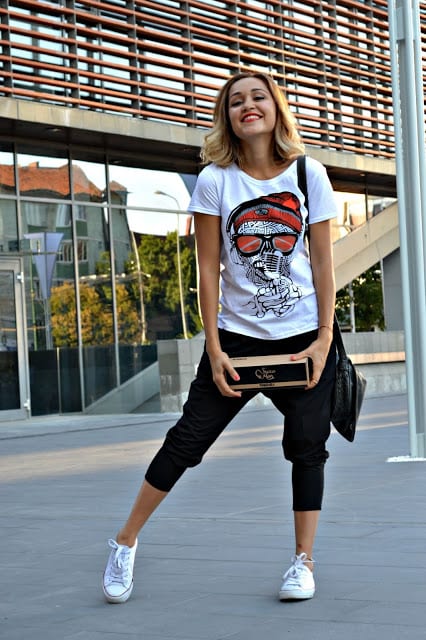 For more passion and dedication you may visit www.secraman.com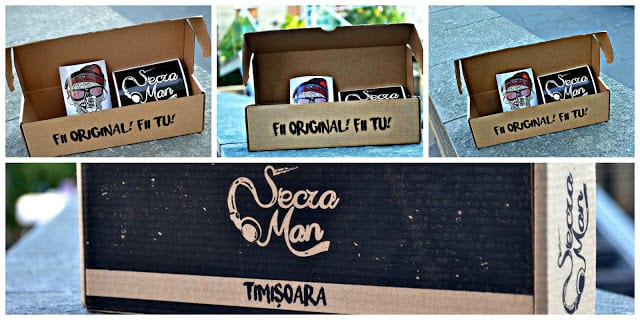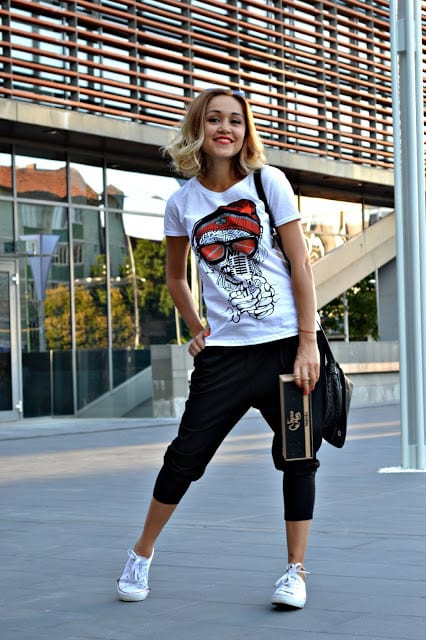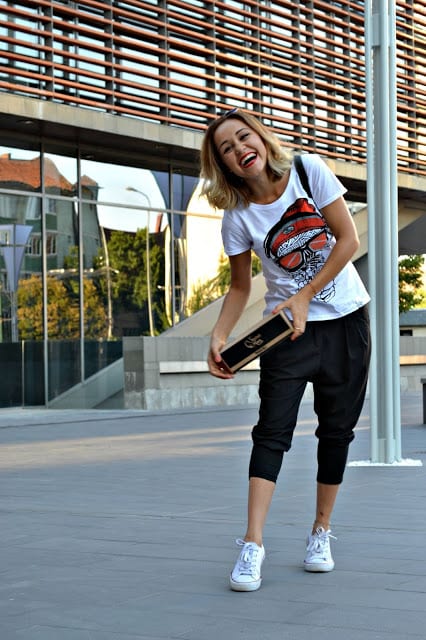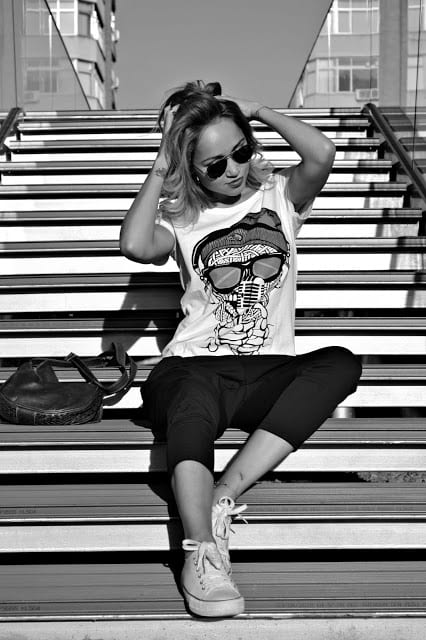 We meet people that have passion in their eyes, they have the sparkle and when they talk about what makes them wake up in the morning, about their dreams, they make you believe in their dreams and also make you start believing that your dreams may come true.
   I had the honor to meet some people like this. It's absolutely majestic to see people that will do anything to pursuit their dreams. They don't find anything too hard or time consuming, if that gets them one step closer to accomplish their life goal. They are dedicated and they know where they are heading to. To be a believer it's hard, to be a believer this days it's even harder, but there are some insane people that hope to change the world in one or another way. To know what you want and to do something in that direction no matter how hard it is, that is pure love and passion .We need more passionate and dedicated people to make this world a better place.
   Follow your dreams no matter how impossible they seem, time will build the path that will fit your footprints, so keep going and never look back.
Today's quote: "If you're waiting until you feel talented enough to make it, you'll never make it."