Indrazneste sa visezi, incearca sa vezi prin ochii altora .Am incercat sa ma joc putin de-a fotograful….dar se pare ca talentul
meu nu se intinde in aceasta arie…stau mai bine in spatele camerei.
N-am reusit sa surpind cu camera ceea ce am surprins cu ochiul liber. Sper ca in viata de zi cu zi "dansez" cu esentialul vietii si nu il evit. Splendida meserie are Klaudia dar si foarte grea!
Nu stiu cum reusesc sa sar de la o idee la alta, dar iata-ma in fata altei idei…urasc oamenii talentati, defapt oamenii puturosi (poate ca ma regasesc putin in ei). Suna putin egoist dar asa sunt, fara doar si poate! Iubesc si imi place sa imi petrec vremea alaturi de oameni talentati care nu isi irosesc talentul. Imi plac oamenii care lupta sa fie mai buni, oamenii care nu vor sa cunoasca limite, oamenii indrazneti, omul care sper sa devin si eu. Incearca pentru un minut sa te pui in pielea persoanei pe care crezi ca nu o poti intelege, vezi lume prin ochii ei si poate maine vei avea o alta viziune asupra vietii…
I was wearing handmade fillet, No name blouse, vintage dress, Converse sneakers and no name bag
Thanks Klaudia for letting me see through your camera.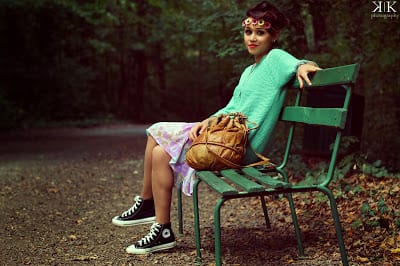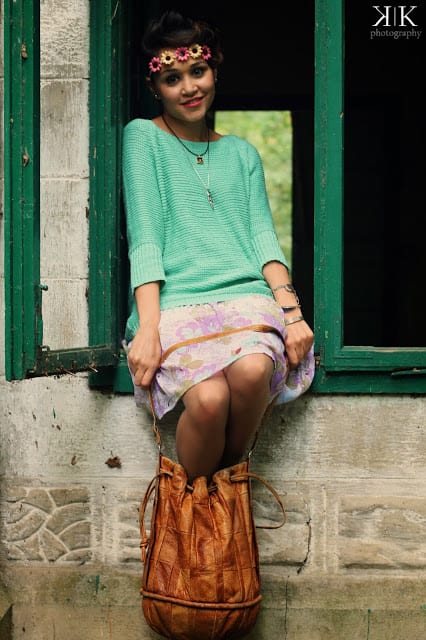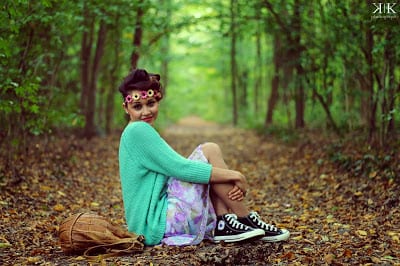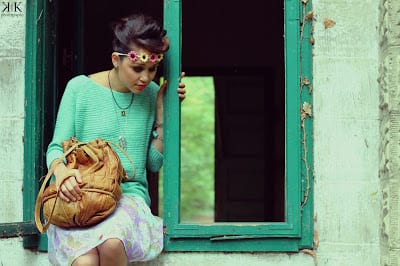 Today's motto : "Photography takes an instant out of time, altering life by holding it still."

Dare to dream, dare to see through someone else's eyes. I tried to see what Klaudia sees with her camera..But my problem is that I see things, but I'm not able to catch them in a  frame like she does. I do the shot, but too early or too late, never when is the moment. In real life I like to think that I don't miss the essential of things. Being a photographer is not at all easy..it's hard,  but the satisfaction you have when you see your work, makes it worth all the struggle. I somehow envy people that have a step ahead, because they were born with an propensity… May sound selfish, and maybe it is…but this is me. I "hate" talented people, that don't use their talent, they let it slap away, but  I truly  appreciate and love the work of those who give all they can, and more. The ones who beat themselves, the ones who amaze you at the end of the day, with their talent and hard work. Those are the people that I couldn't hate even if I want. Because they fight and struggle even if they are good in what they do.