Nu știu dacă sunteți sau nu familiari cu evenimentul timișoarean "Verde pentru biciclete", însă eu particip pentru a 2-a oară la acest eveniment, și-mi super place ideea de a pedala cu alte sute de oameni. Știu că sunt și tot soiul de concursuri, însă nu am ajuns niciodata atât de devreme încât să le prind. "Verde pentru biciclete" este muzică și voie bună, baloane, gălăgie, biciclete și oameni de toate vârstele. Prima dată când am participat a fost acum 3 ani și pot zice că erau cu mult mai puțini oameni, ceea ce înseamnă că evenimentul a luat amploare și din ce în ce mai mulți iubitori de pedalat s-au alăturat. Pozele sunt facute, post "Pedalarea de primăvară", întrucât noi am ajuns pe ultima sută de metri..că asa sunt eu, organizată maxim. :)) Tot din iubire pentru pedalat și natură, am mers weekend-ul acesta și la "Pedalez o tură". A fost un traseu scurt și plăcut prin pădure. Pentru relaxare vă propun traseul de la "Pedalez o tură", mergeți de la Gradina Zoologică tot în fața spre pădure, și o să vedeți traseul. Mișcarea în natură este un adevărat deliciu și răsfăț pentru simțuri. Iubesc să mă plimb cu bicicleta, iar bicicleta mea este cu adevărat iubibilă. Dacă îți place să pedalezi, poți face un drum până la "La livadă",  o livadă pe pista de biciclete ce duce la sârbi. Distanța e cam de 13-14 km, nici nu îi simți când pedalezi și te bucuri de natură și de aer curat (mai puțin poluat de mașini).  Apoi ajuns la livadă, urmează să te relaxezi la un grătar și o bere, ca apoi să dai jos ce ai mâncat pedalând înapoi. Este combinația perfectă pentru a face sport, a te bucura de soare și vreme faină+ ceva deliciu culinar, fără repercursiuni pe șolduri. Noi mergem o dată pe săptămână la "La livadă" și  pot zice că de fiecare dată mă bucur de liniștea traseului și de aerul mai puțin poluat.
I was wearing Zaful oversized sweater, Pull&bear jeans, Accessorize bag, Zaful necklace, BBup shoes and Ray Ban sunglasses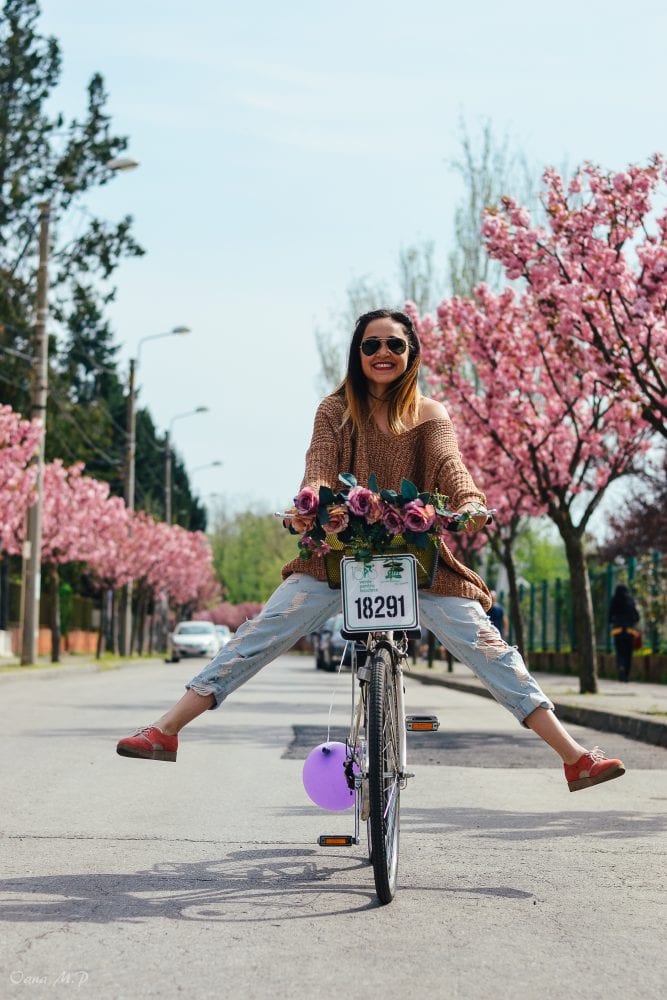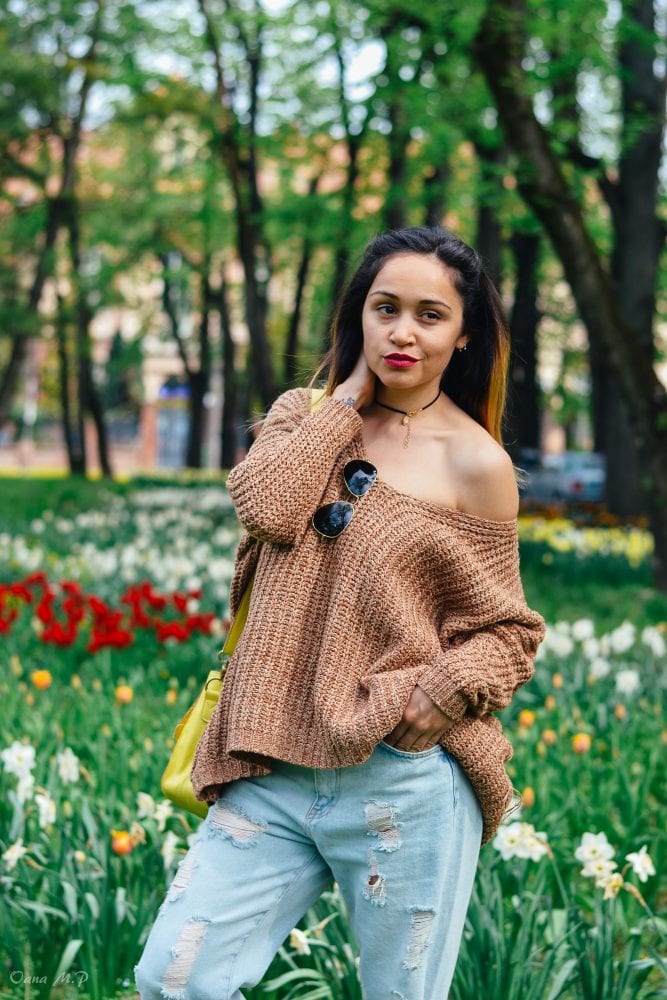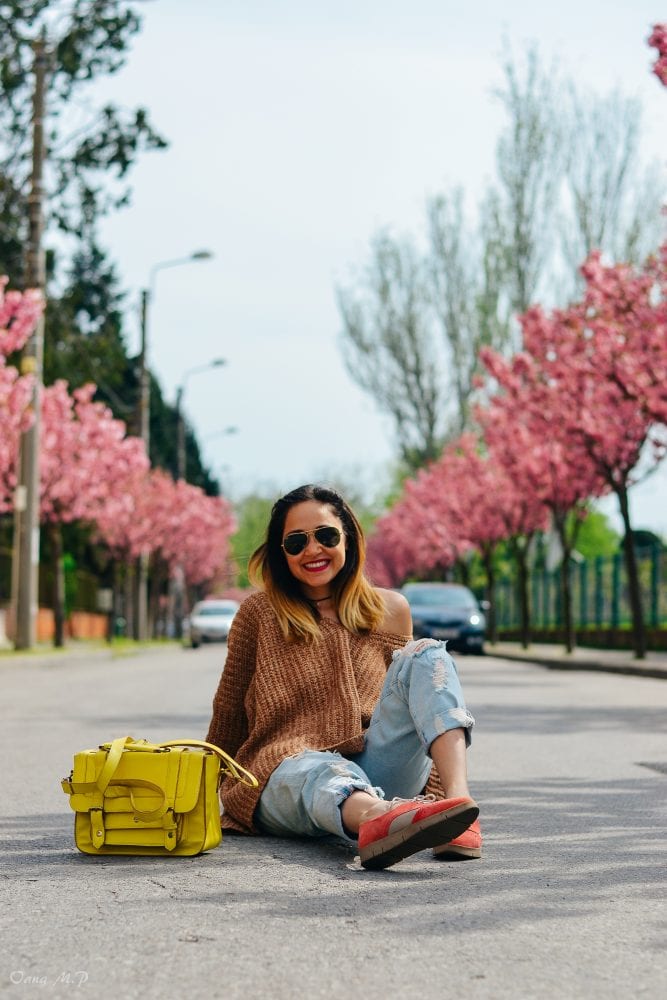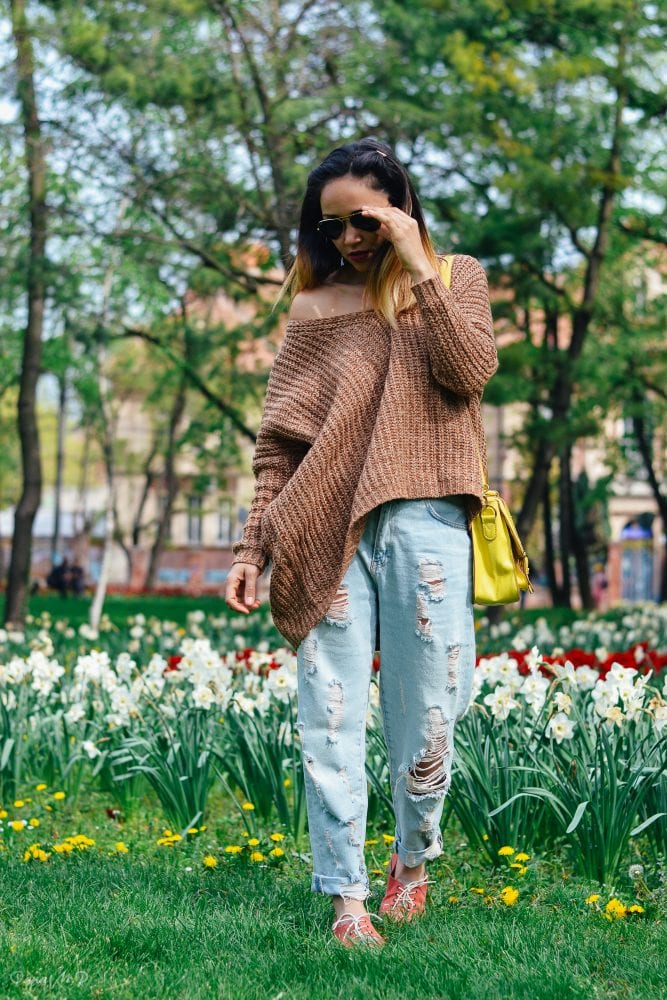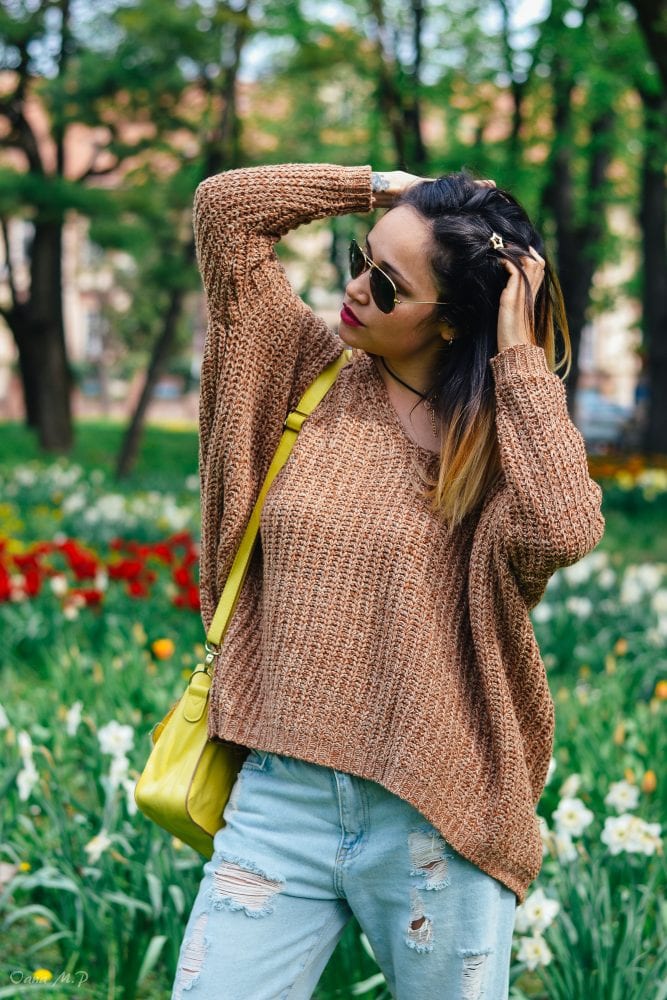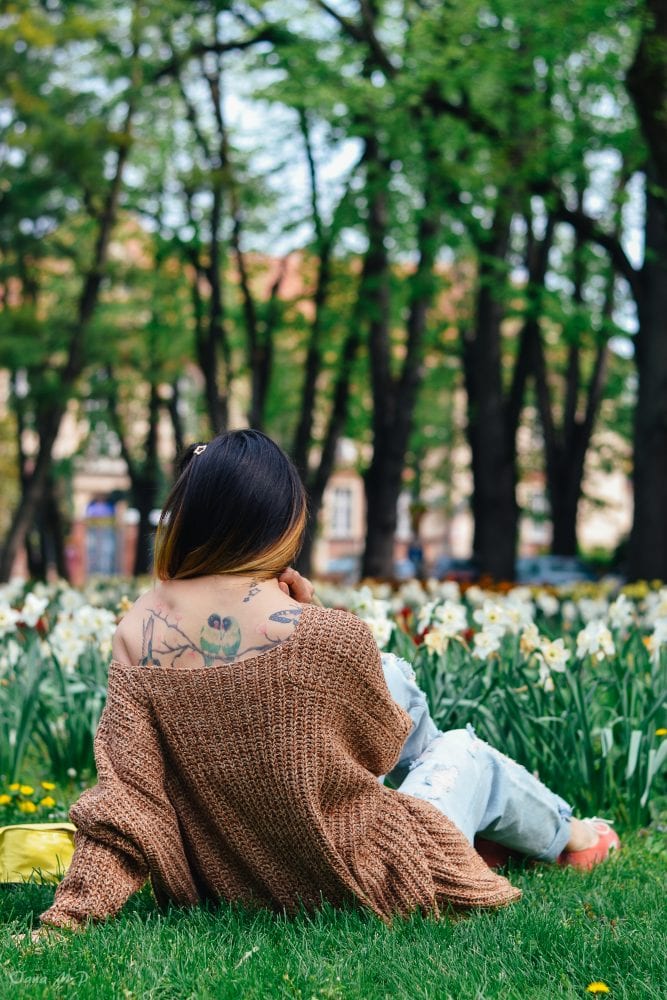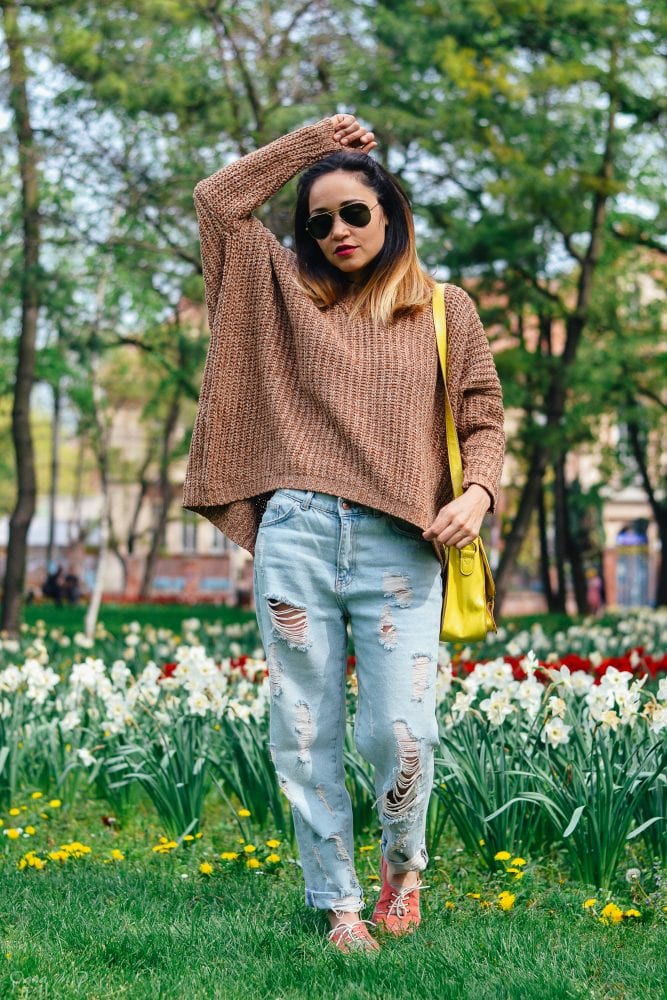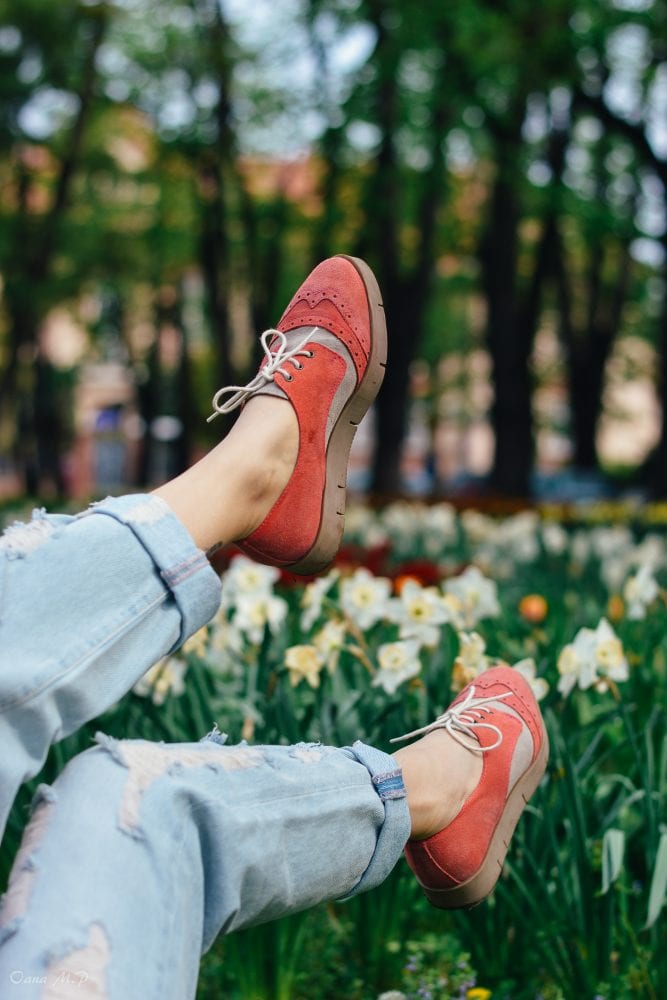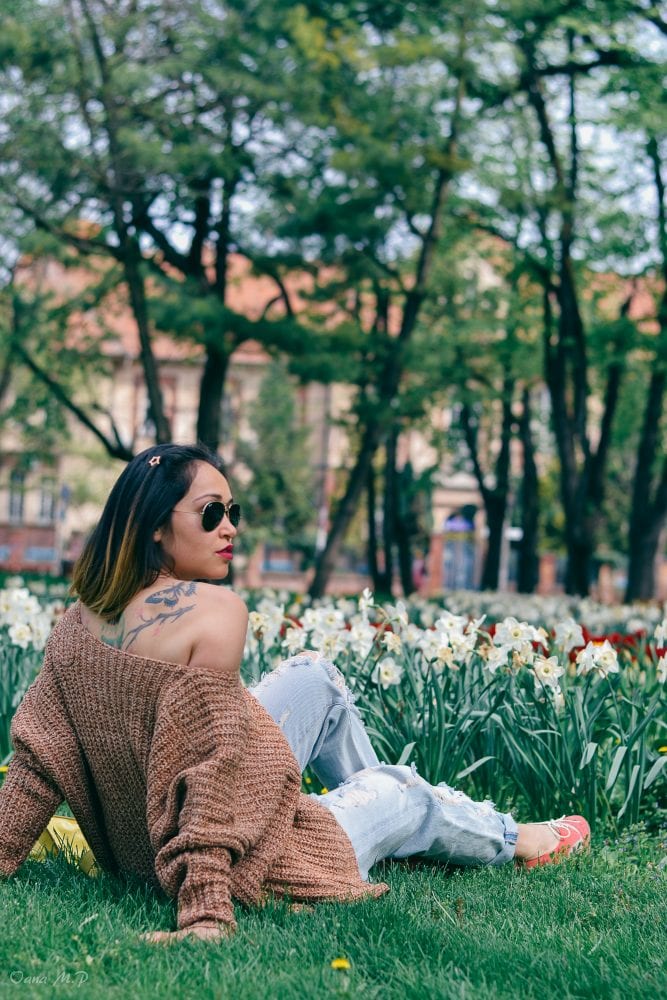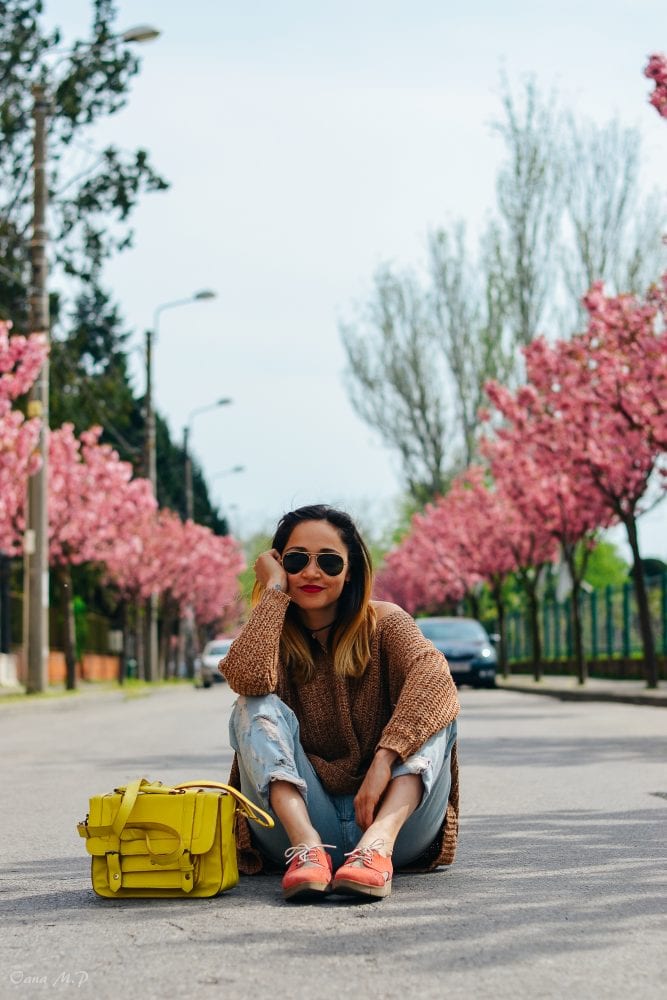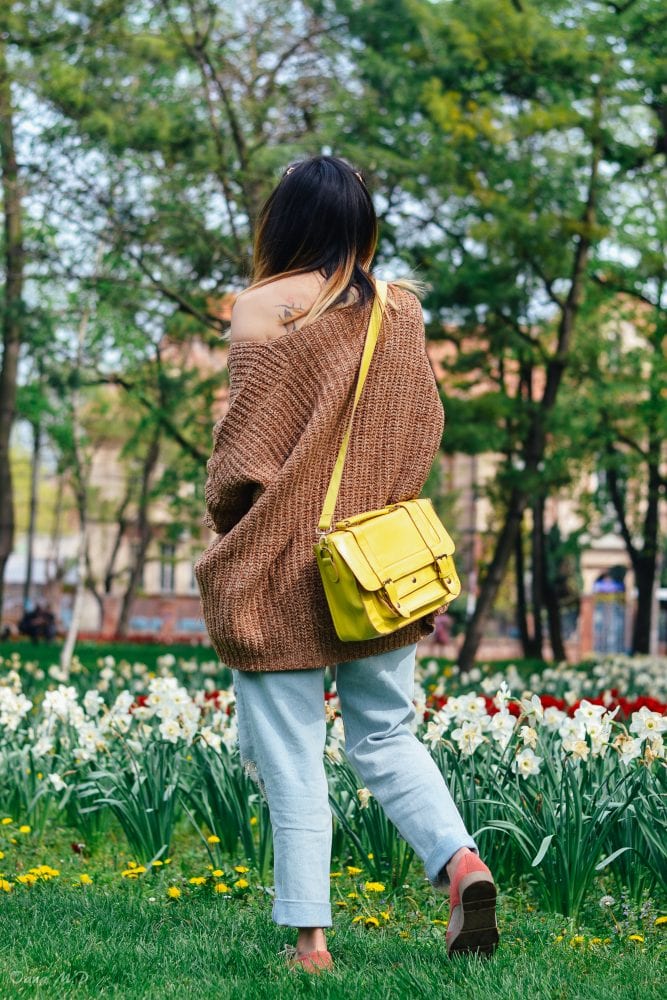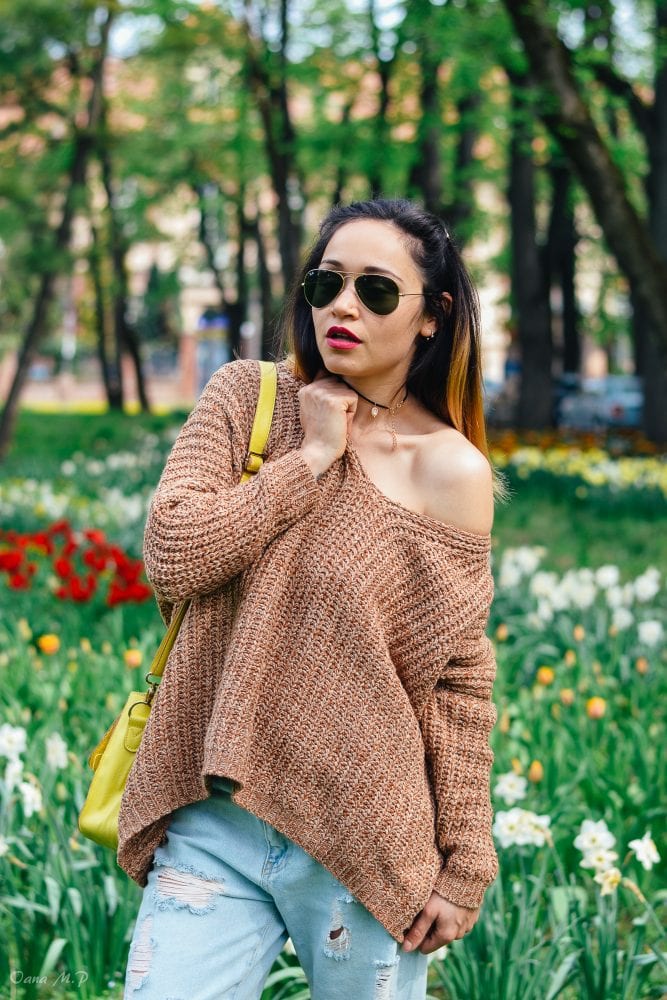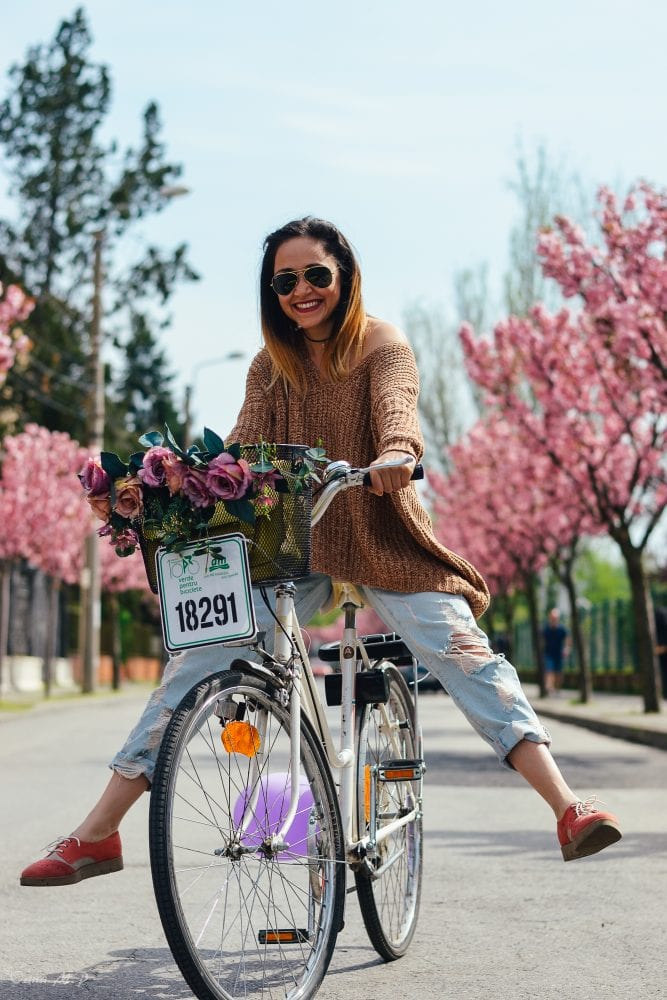 Today's motto: "Cycling can be lonely, but in a good way. It gives you a moment to breathe and think, and get away from what you're working on."
In Timișoara we have an event called "Green for bicycles", and there are ton of people attending the event. All the attenders subscribed to pedaling, to enjoy the music, the competitions, and of course to relax and have fun. It's my second year when I participate to this event, and I love everything about it. My post is about how healthy can be a ride in nature, only you, your thoughts and the bicycle. Just try it out, go in nature by yourself riding the "unicorn", when you'll finish the quest, you'll feel reborn, or at least this is how I feel after pedaling 30 km, from and to the best place called "To orchard", which is actually an orchard on the bike path to Serbs. It's you, the wind, the fresh air, the frog songs and the bike.