Ador primavara,domne ce frumos prinde totul viata.Ce frumos miros copacii,este anotimpul meu preferat alaturi de toamna!Totul se transforma,acum ador plimbarile lungi pe jos sau cu bicicleta,statul la povesti pe banci in parc la o cafea sau un ceai! Si cel mai tare imi place ca pot pur si simplu sa admir oamenii,sa ii analizez sa incerc sa ii inteleg, de ce nu, poate, uneori chiar sa ii judec intr-un mod lipsit de rautate.. ;)In plimbarile mele am obiceiul sa-mi "reactualizez" in cap  cladirile,strazile,si cam tot ce prind.Raman poate minute in sir cu privirea pe o cladire ca un turist care se afla  prima data in oras.Dar pur si simplu totul pentru mine pare nou…Imi place sa ascult sunetul orasului,oamenii vorbin,masinile,tramvaile,pasarile…VIATA!!Unui lucru nu i-am gasit inca o explicatie,si acela este de ce usile imi fac mereu pielea de gaina!?
I was wearing Primark jeans, BB Up shoes, Miniprix purse, Mango jacket, scarf, vest and blouse no name,and mustaches in my ears.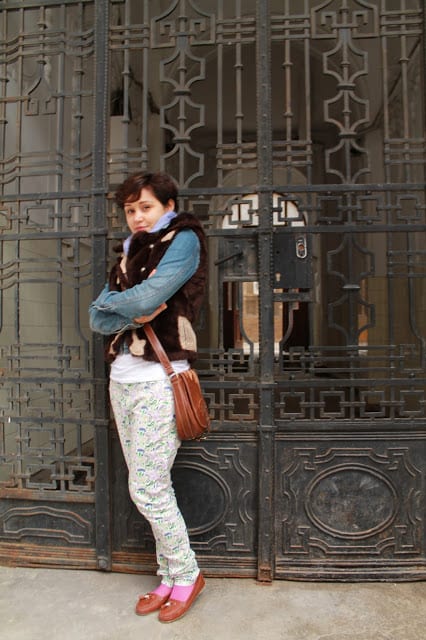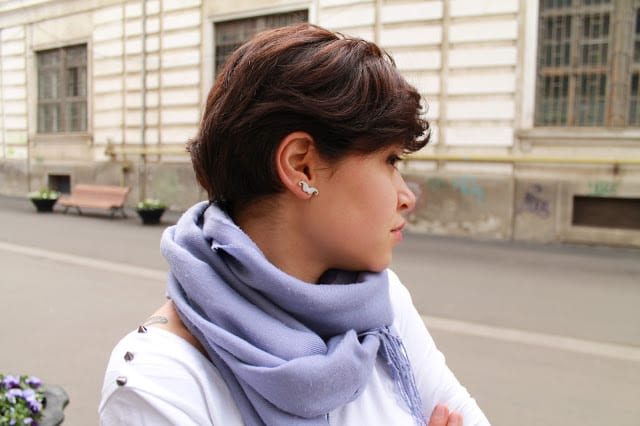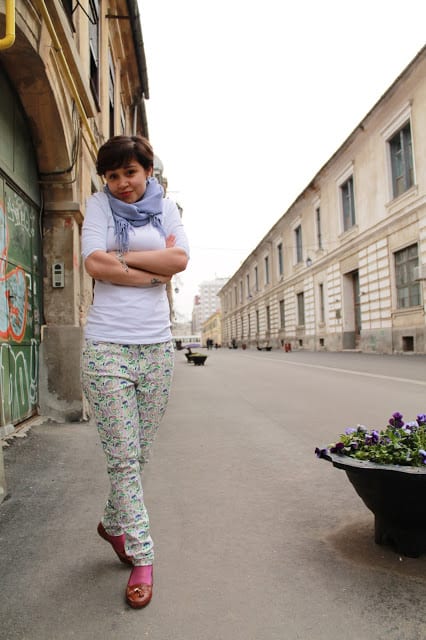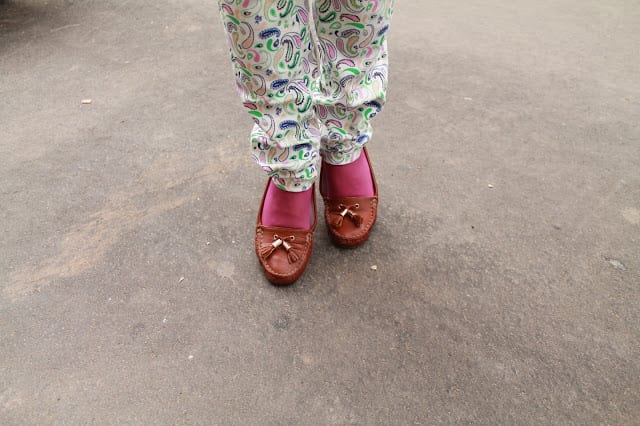 I just adore the smell of blooming trees.Come take a  walk with me,thru my life, your life, big life events, feelings of all kind, thru history or simply true the city streets. Have you ever heard the sound of the city, better the sweet rumor? Sometimes some bench whispers me to join her, to just sit there with my cup of coffee or tea and to enjoy the view.To laugh when other people are laughing, or just to analyze them, how they act when they are angry, or in love, or simply friends hanging out ! Sometimes i look like an insane person because i stare at the buildings or streets like a  lunatic!But i just love how things transform , how everything gets a  new look when the seasons are changing !As i was walking with my dog,i wondered,why do  the doors make my skin goosebumps?!
Today's motto: "Nothing is permanent except change."