La bere ies cele mai bune cugetări, cele mai sincere sfaturi și probabil și ceva adevăruri ținute ascunse până la a 5-a bere. Am ieșit la o bere cu George, așa ca "băieții" că de hăt vreme nu mai ieșisem doar noi, și uite-l cum mă lovește cu o cugetare adâncă, care mi-a devenit și titlu de postare. Cum ne plângeam noi, fiecare cu ofurile si frământaările lui, îmi spune senin: "Miha, cum e viața asta, un carusel de emoții, una caldă, alta rece."  Și atunci mi-am dat seama pentu a suta mia oară, că da, viața e  un carusel al emoțiilor și că trebuie să înțeleg că lucrurile trebuie luate așa cum sunt. Sunt zile bune, zile proste, zile spectaculare și zile efectiv de rahat, dar frumusețea vieții tocmai în asta constă, în imprevizibilitatea și vâltoare ei, în tumultul ăsta de trăiri neprogramate și în definitiv în modul cum le facem față. Totul ține de percepție și de modul nostru a accepta cele ce se întâmplă.
I was wearing my pineapple bag from Sammydress and my lovely blouse from Rosegal, Pull&Bear mom jeans, Addidas sneakers and Takko scarf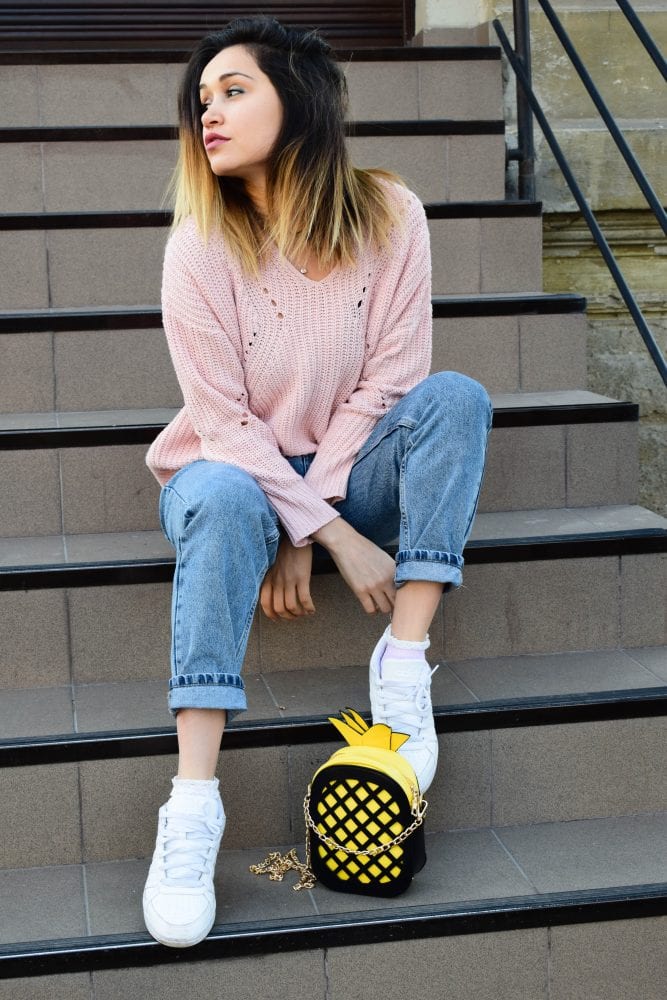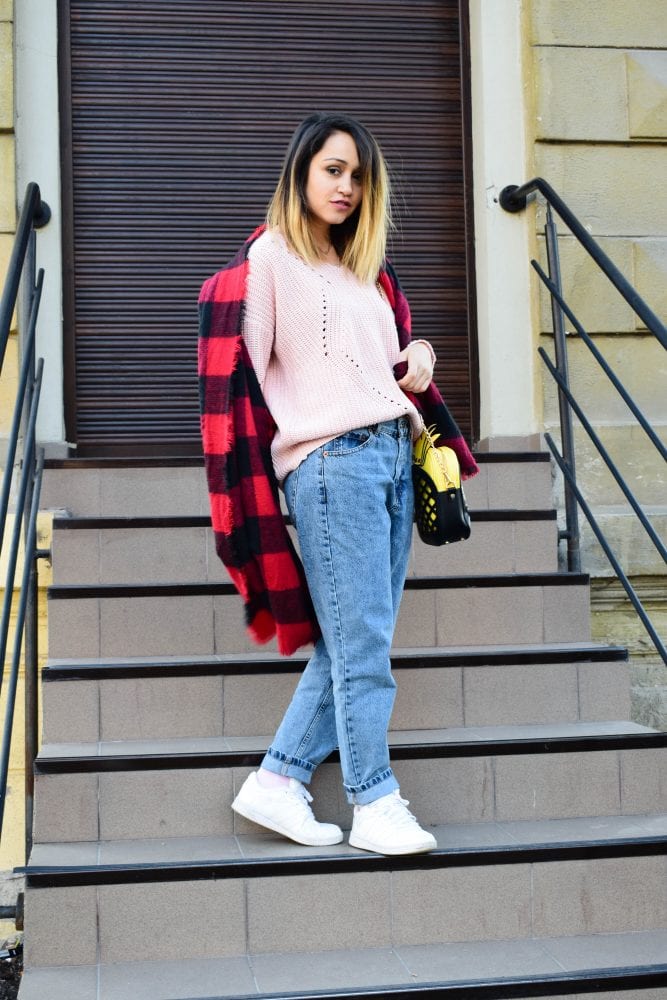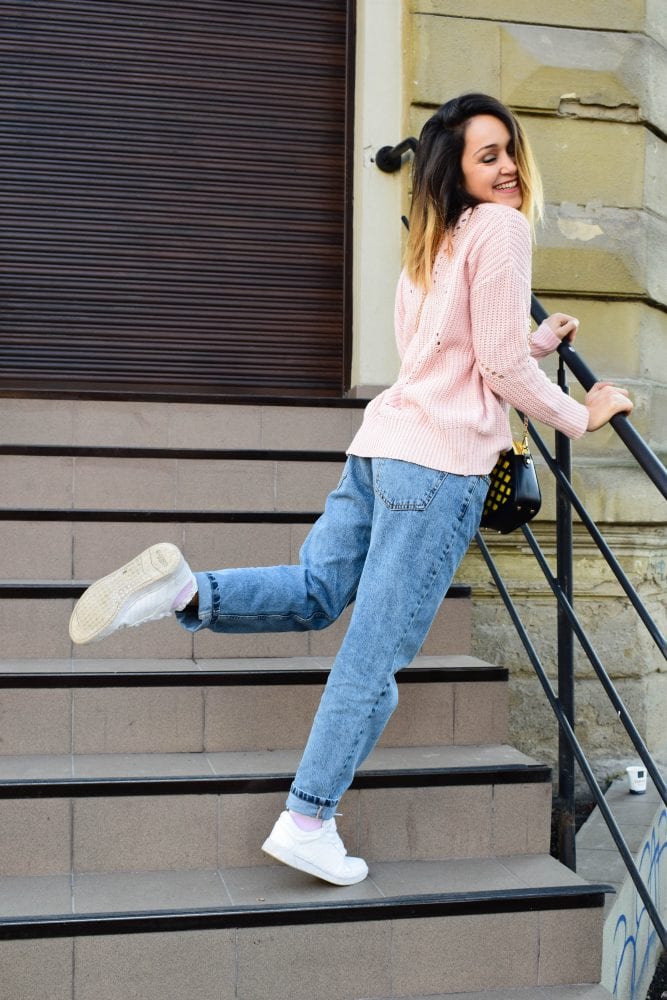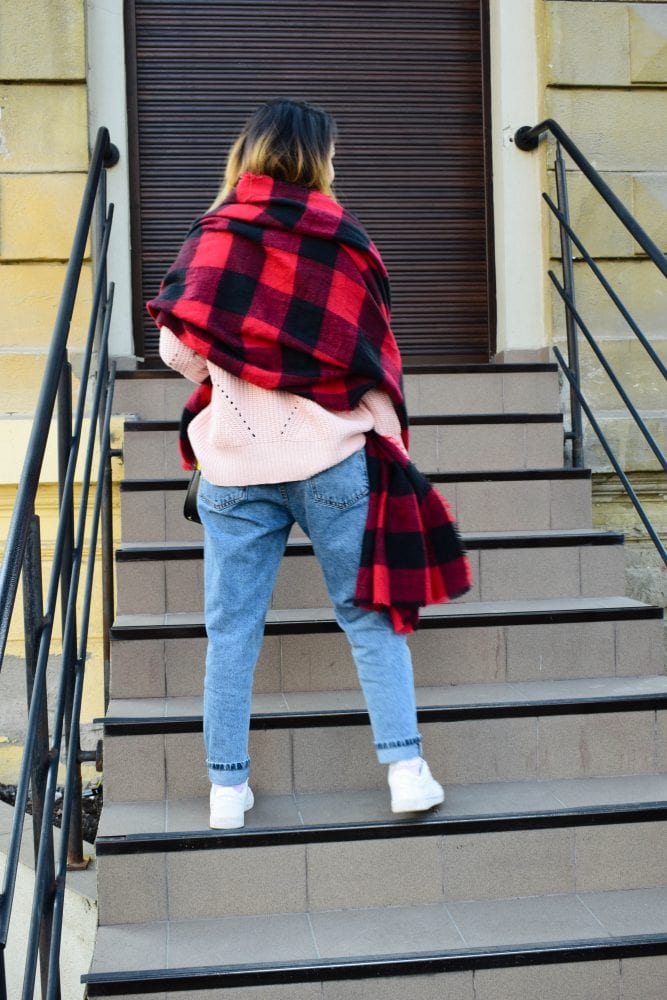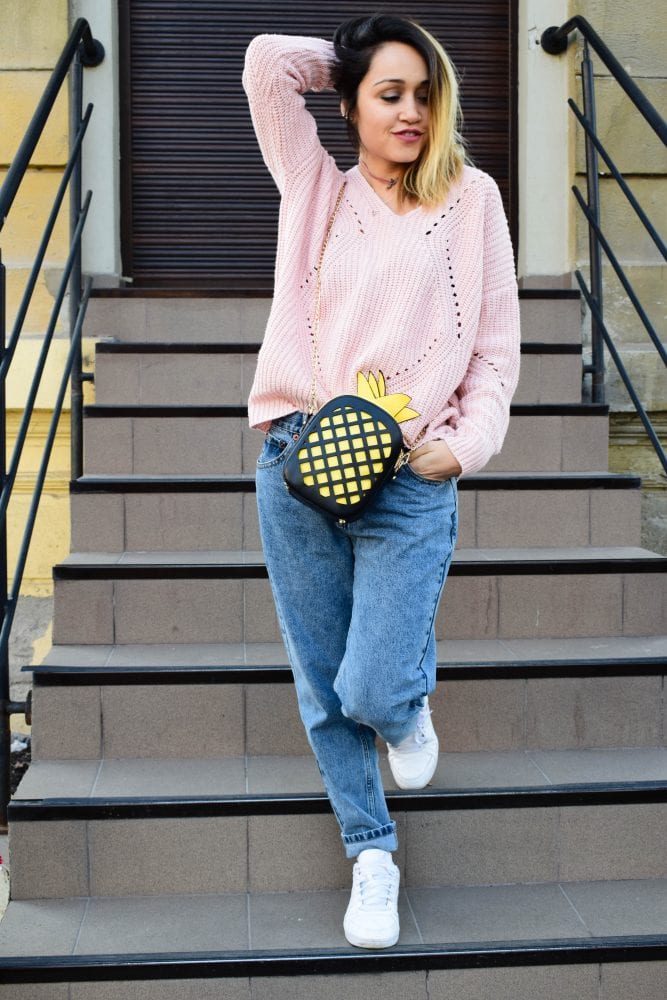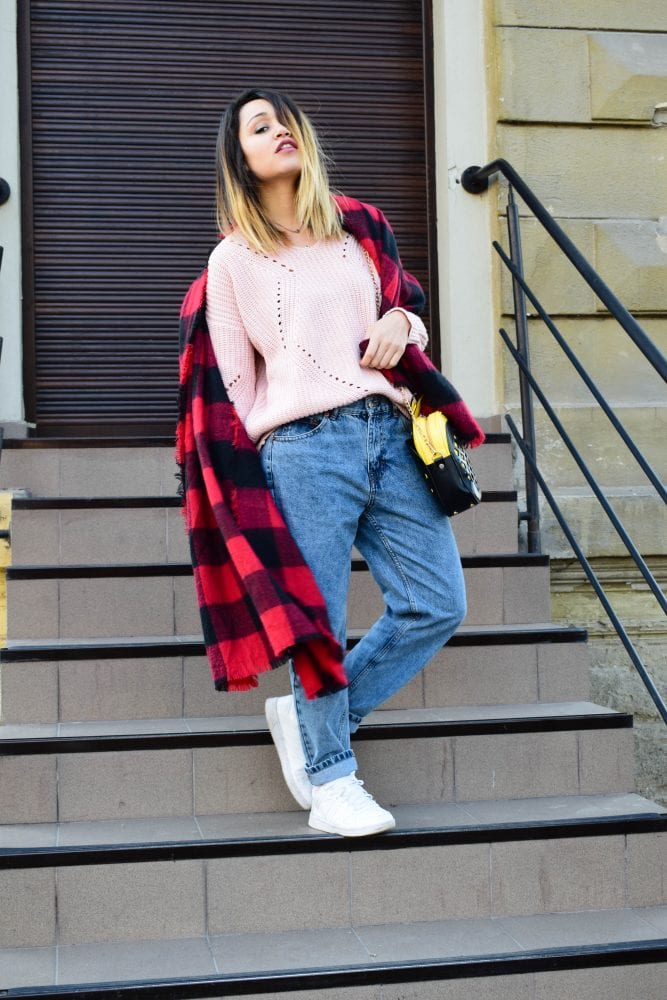 As always don't forget that on Rosegal and Sammydress, there are tones of promotions. If you want to benefit of an extra discount, just use SammydressChen for Sammydress and RosegalChen for Rosegal.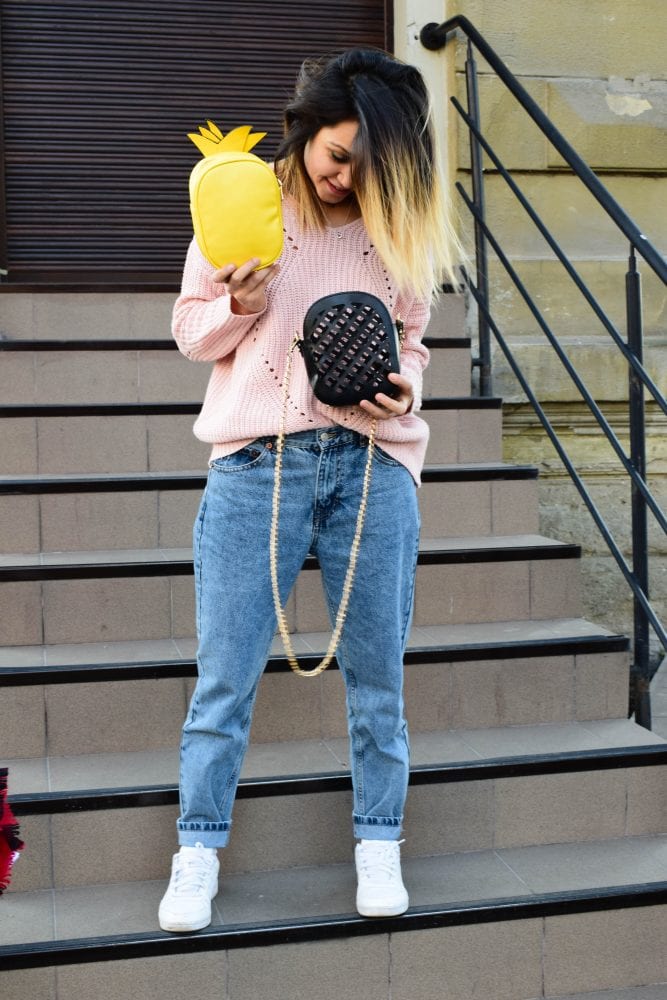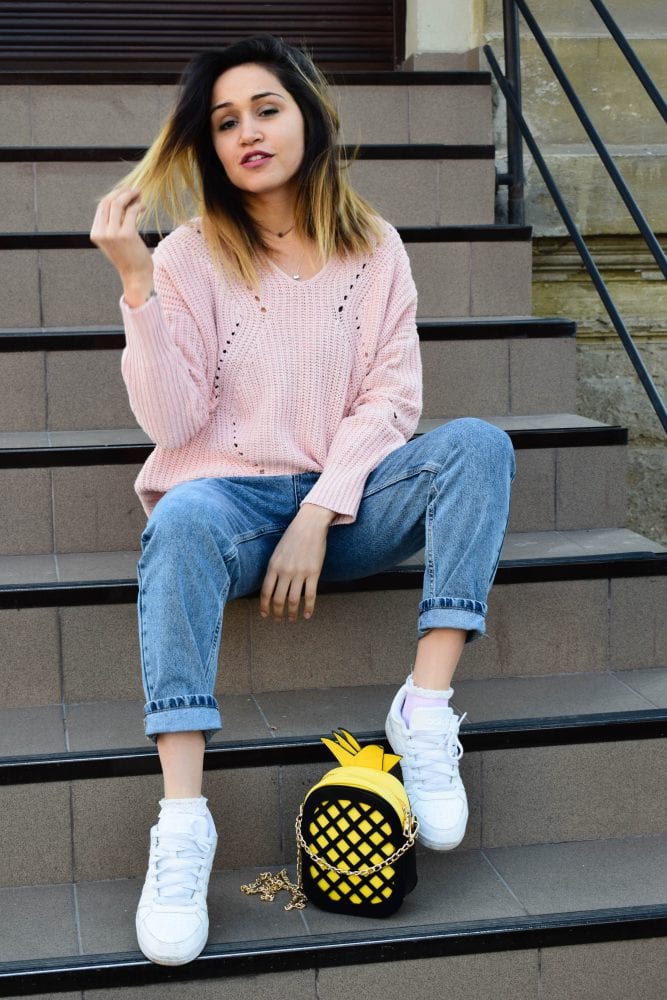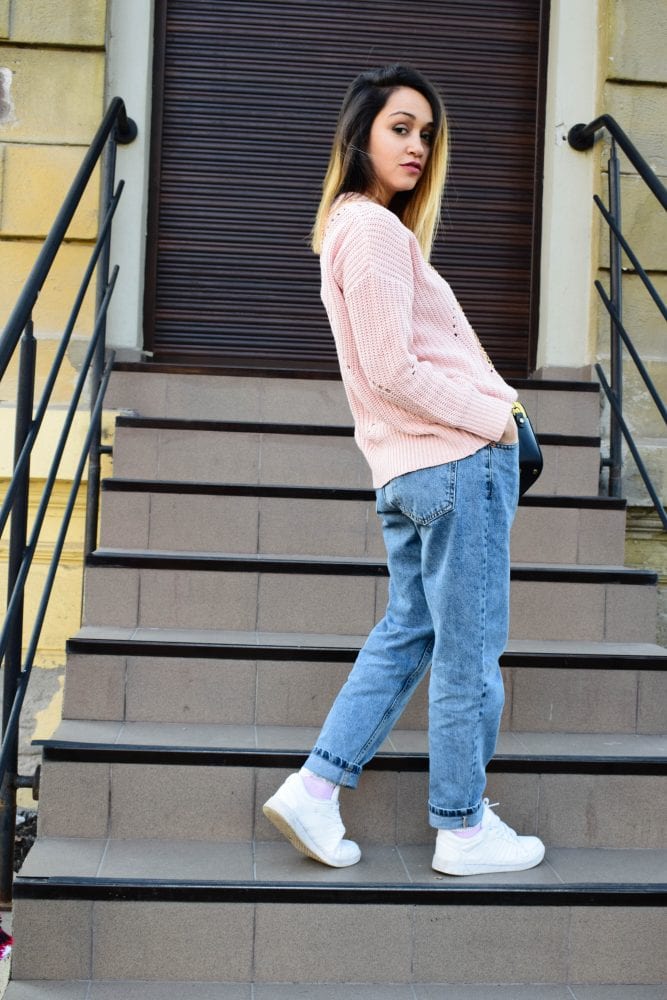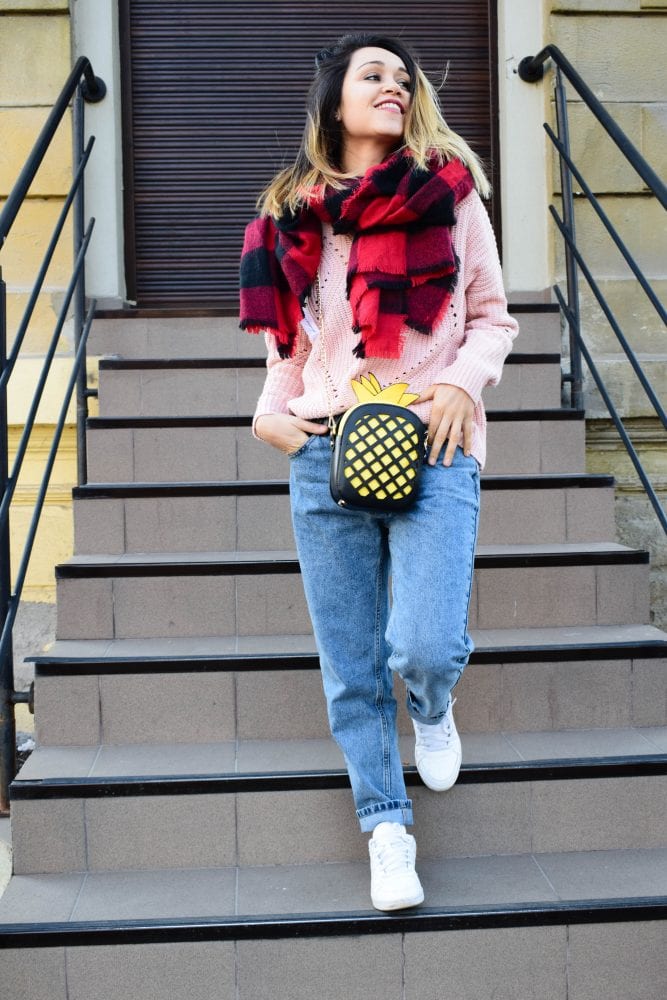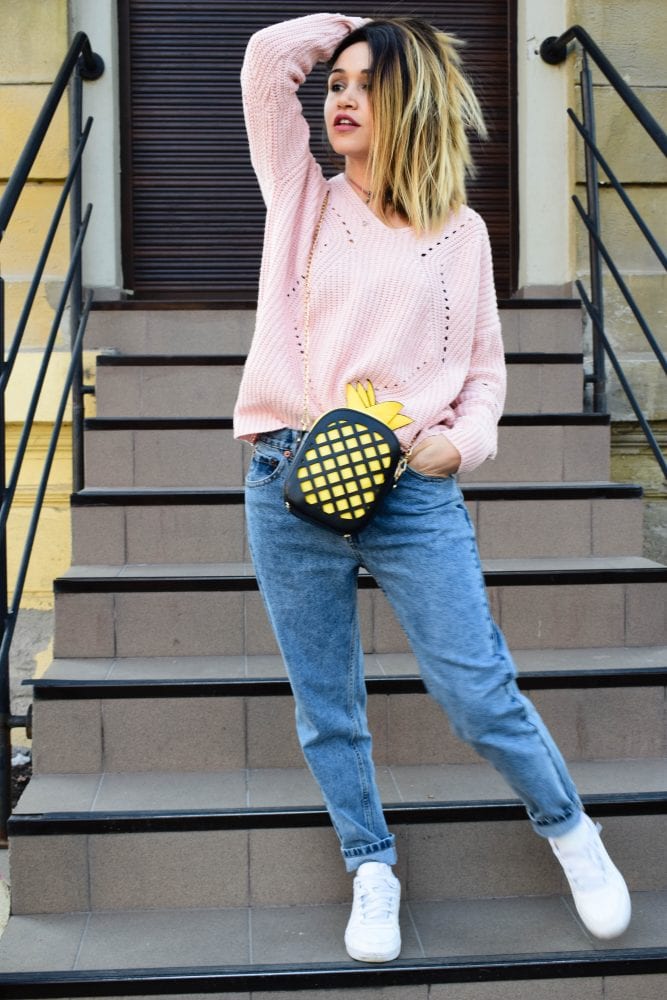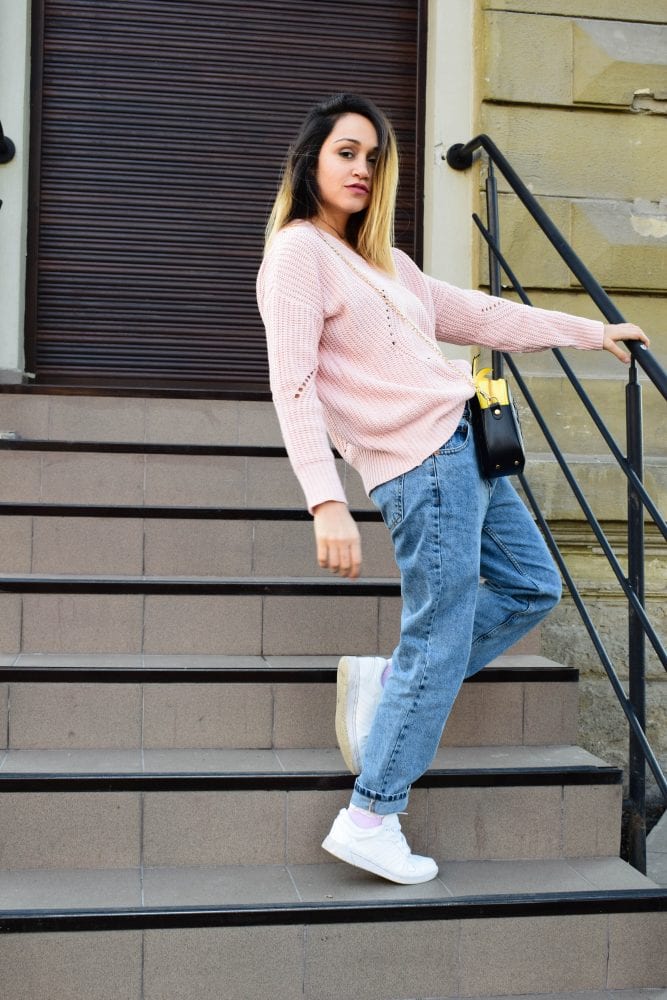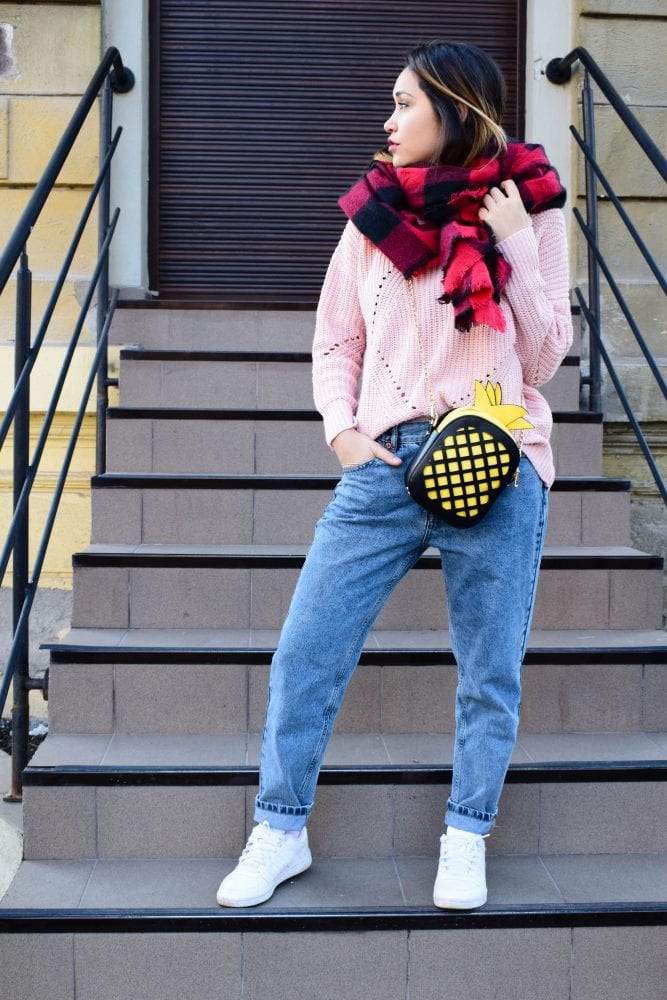 Today's motto: "A cute outfit can really make your day. If I wear something I look good in, my mood just goes way up."