Orice casă trebuie să aibă un animal de companie și orice garderobă trebuie sa aibă o fustă neagră. O fustă neagră este un accesoriu nelipsit deoarece poate fi adaptată la orice circumstanțe.  Am incercat să creez niște outfituri funky cu ajutorul fustei negre de la Dresslily. O fustă neagră poate fi purtată atunci când mergi la o cununie civilă,  atunci când ieși în oraș cu fetele, la prima întalnire, la o plimbare, o poți purta în club și așa mai departe.  Fusta neagră poate fi purtată într-un outfit super drăgălaș și feminin, într-o combinație sport, sau chiar într-un outfit boho, limita este doar imaginația ta.
De ce o fustă neagră și nu roșie, verde, roz, etc? Pentru că negrul este o nonculoare, pentru că negrul este elegant și poate fi purtat cu orice culoare și în orice combinație. Deci, daca te găsești într-un impas vestimentar, pune mâna pe fusta neagră și începe de acolo să construiești ținuta. Nici nu știu cum am uitat să vă zic că, o fustă neagră poate fi folosită în toate sezoanele, din vară până în iarnă. Pe timpul toamnei și al primăverii puteți fi super creativi, deci o fustă neagră este de mare ajutor în orice garderobă. În cazul în care v-a plăcut fusta mea sau vreți să cumpărați de pe site-ul Dresslily atunci folosiți codul promoțional DresslilyChen și profitați de o reducere de  8% din prețul inițial
I used the skirt from Dresslily, blouse Reserved, grey cardigan from Jennifer, Zaful jeans jacket and leather jacket, Oasap blouse, Divided turquoise cardigan, Accessorize bag, Calzedonia  tights, striped shirt FashionMia and Mango blouse.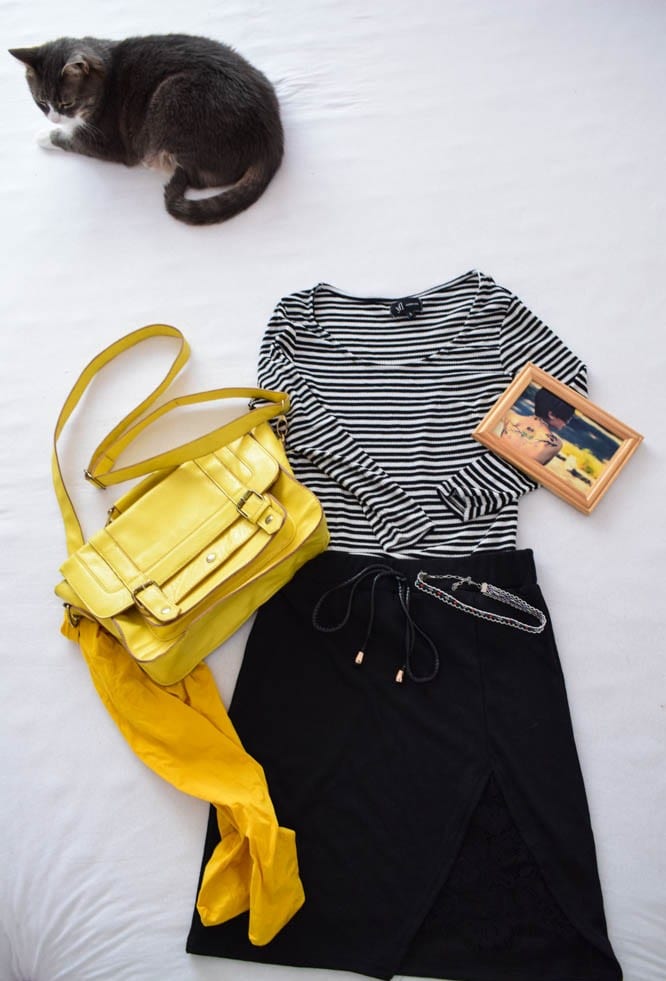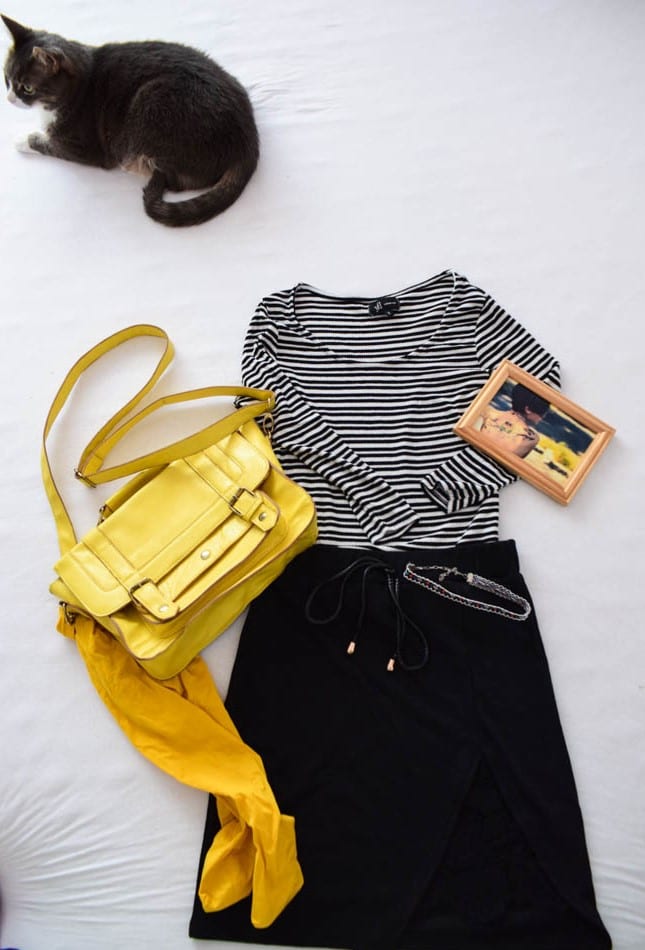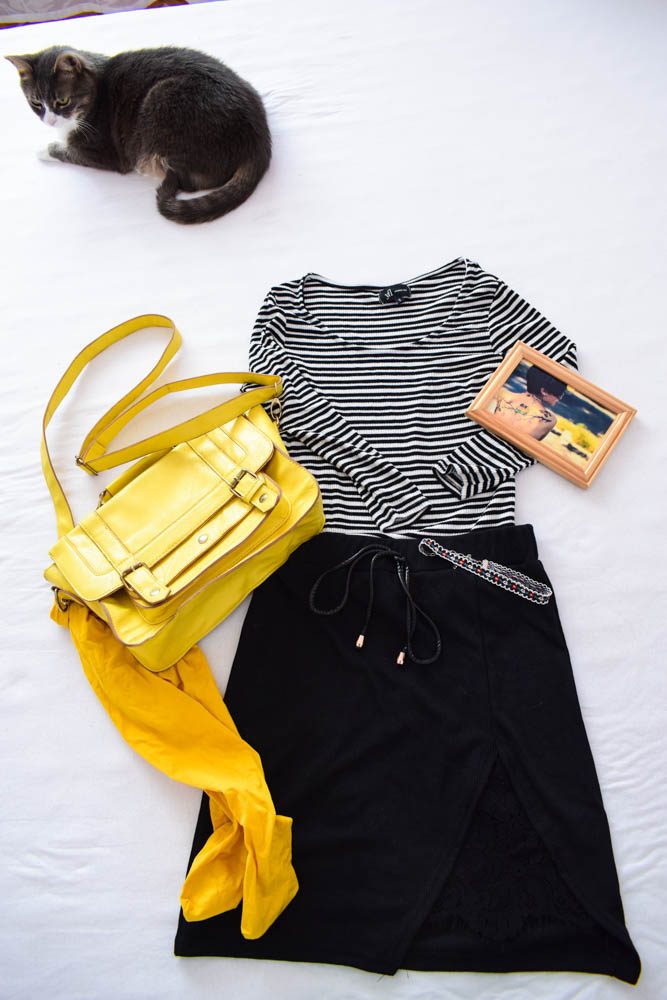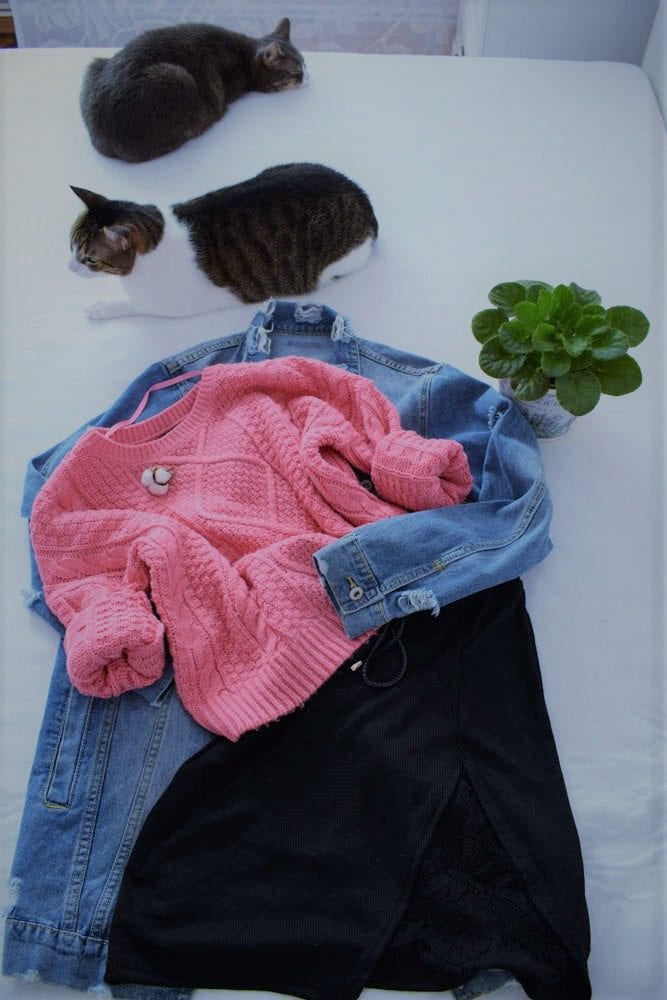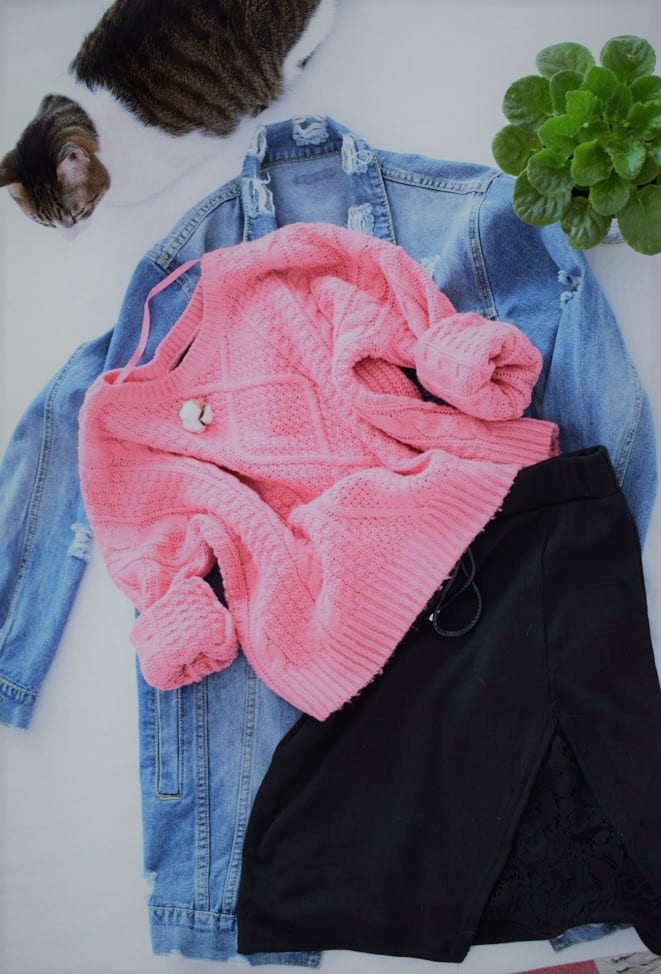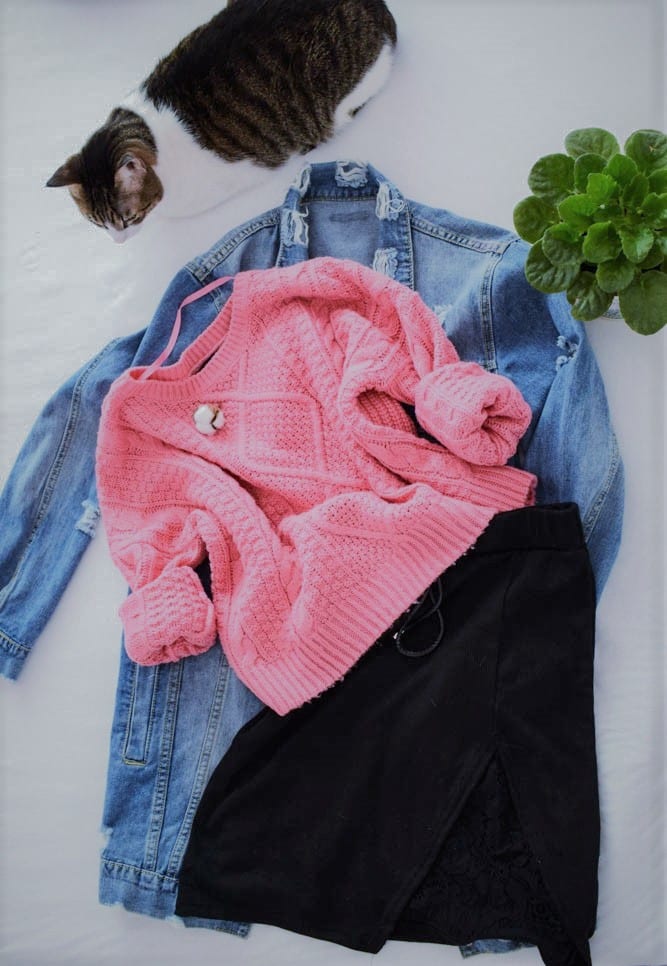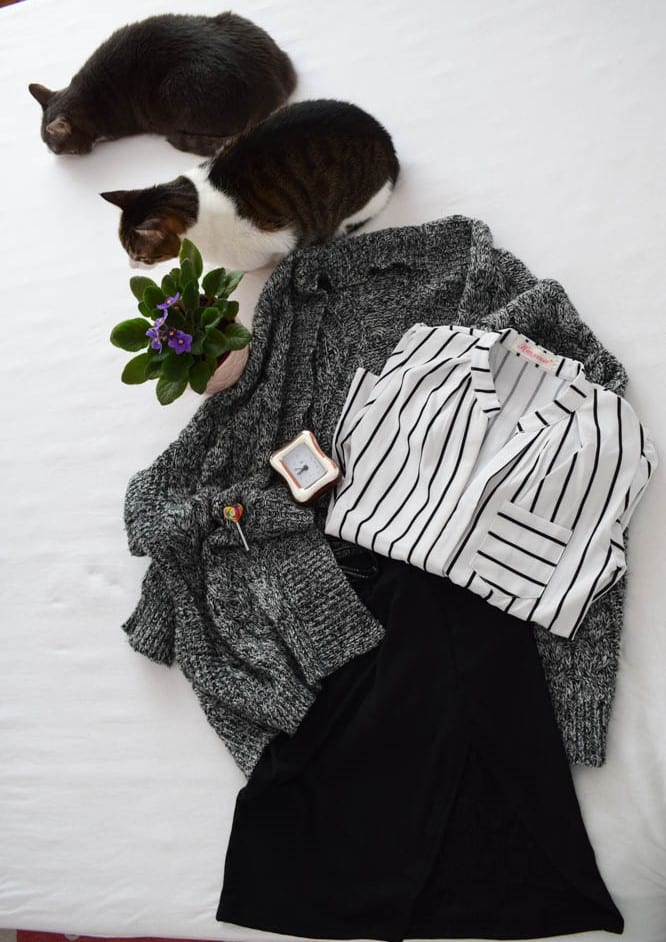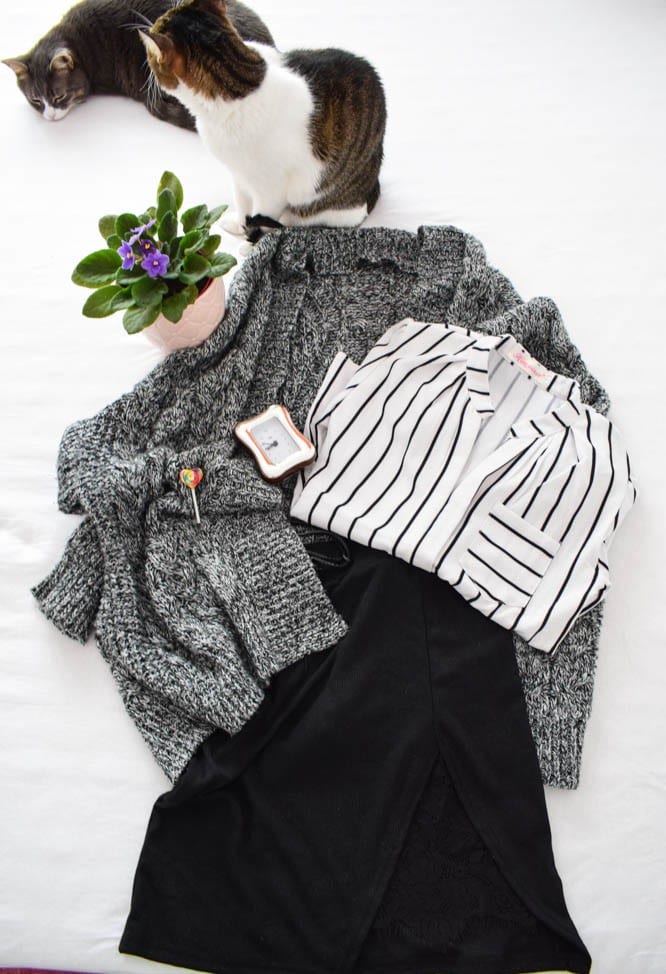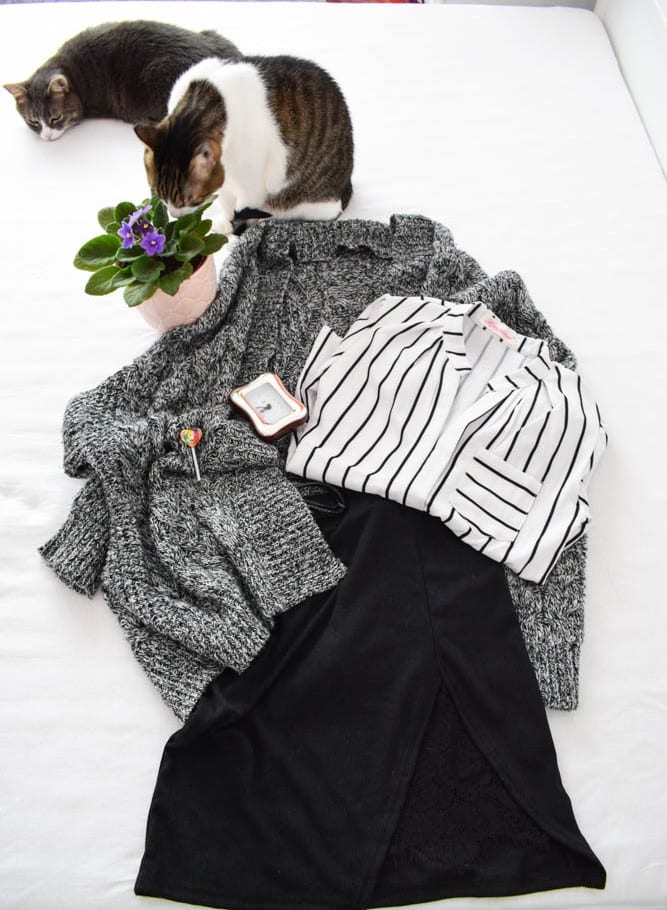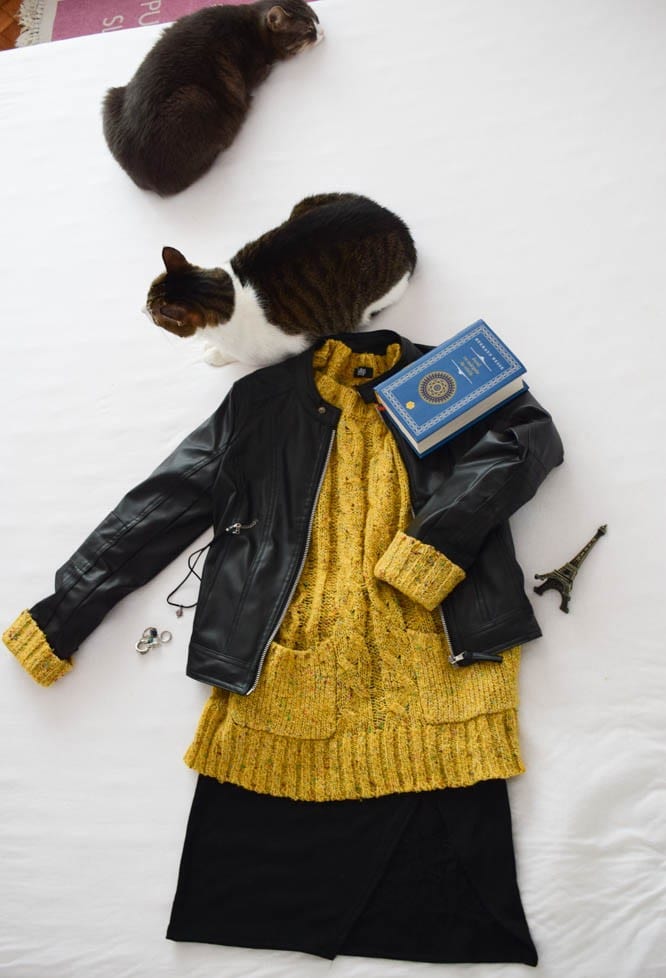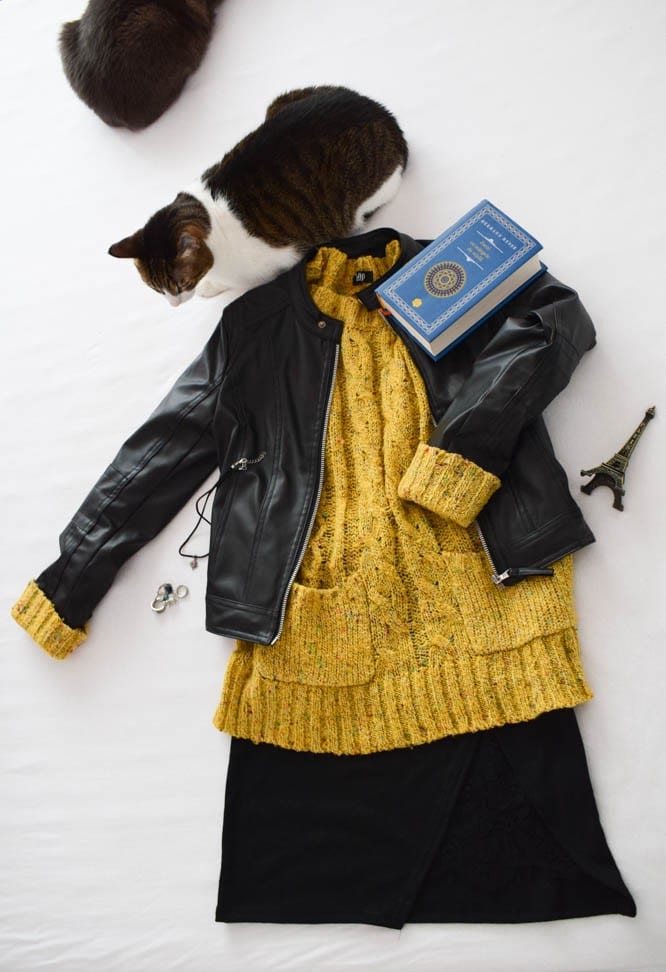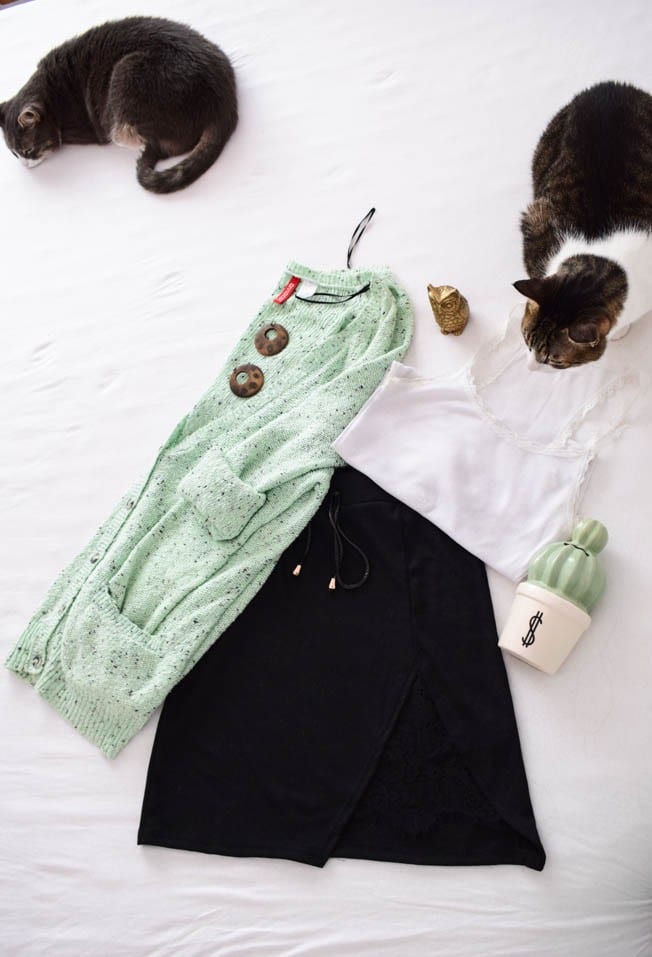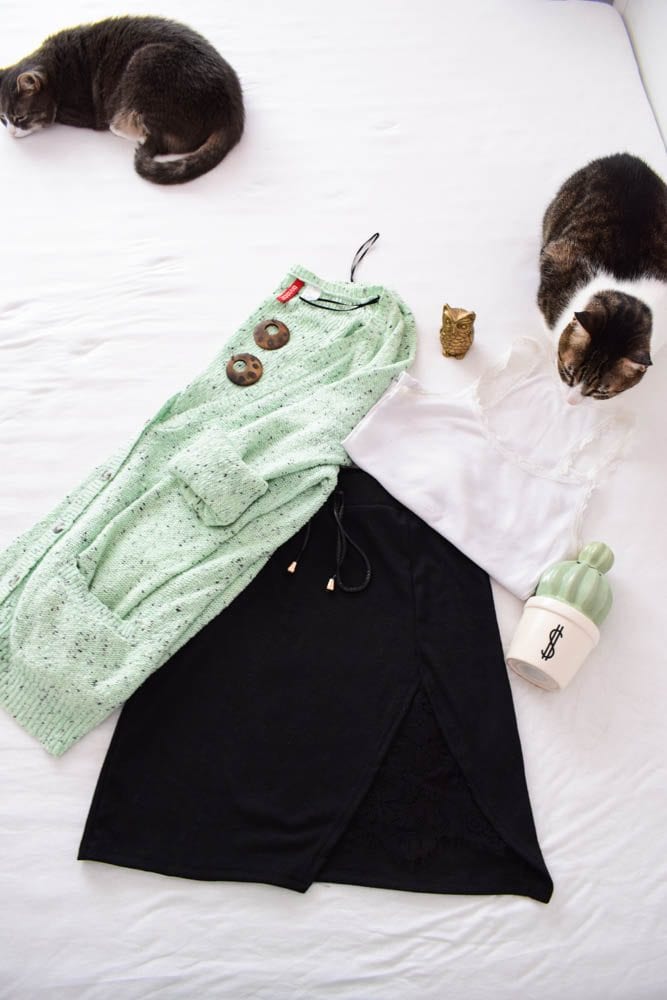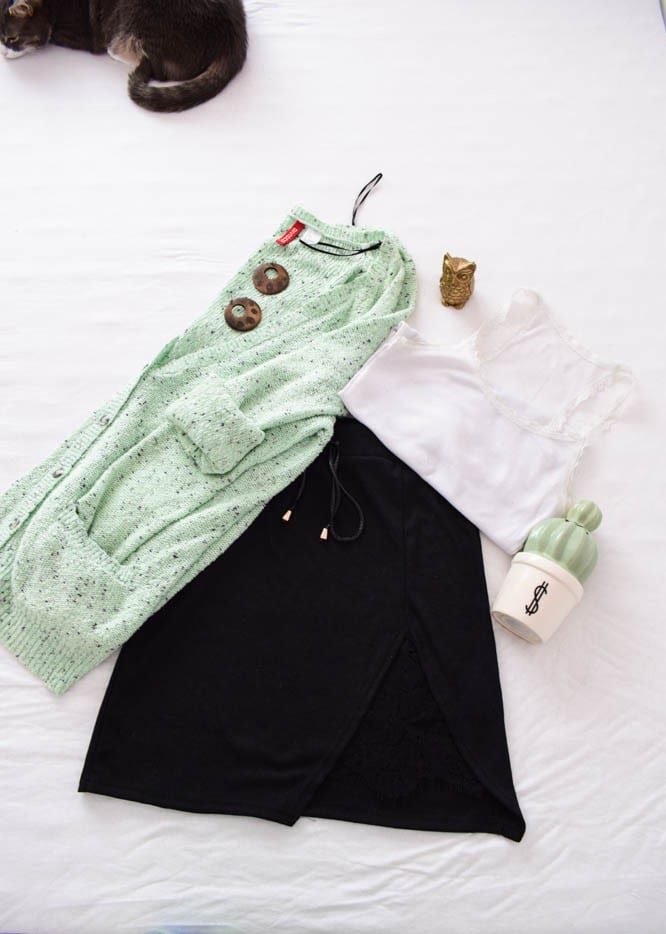 Today's motto: "Friends don't let friends wear bad outfits"
Any house should have a pet and any wardrobe should have a black skirt. A black skirt is a must because can be used in any circumstances. I tried to recreate some outfits with my lovely black skirt from Dresslily. You can wear this skirt when you go to a civil ceremony, when you go out with the girls, for a first date, for a walk, can wear it in a club and so on. It can be worn in a girly or comfortable street style or why not for a boho outfit,  your imagination is your only limit. Why black skirt and not red, green, pink, etc? Because black is a non color, because it's elegant and can be worn with any color and in any combination. So whenever you find yourself clueless, just take the black skirt and start from there. I forgot to mention that, a black skirt can be worn during all seasons from summer till winter, during autumn and spring you can be really creative, an item like that is's a great plus in any wardrobe.
If you want a black skirt or any cheap but nice from Dresslily, than just use the DresslilyChen promotional code, and  get  8% OFF from the initial price.