A sosit şi mult aşteptata vară, ohhh voiam să zic mult aşteptatul giveaway. 🙂 Ador site-ul Sammydress, tu nu? Am un minunat ghiozdan de la Sammydress  şi m-am gândit că ar fi fain să colorez vara cuiva, să îi adaug puţin roz.
Este primul meu giveaway pe anul 2017 şi primul meu giveaway pe noul blog, acest lucru mă face mega fericită. Aşa că dragii mei, regulile acestui giveaway sunt destul de uşoare aşa că e cam imposibil să nu te înscrii şi tu.
Urmăreşte-mi blogul pe pagină de Facebook, şi dacă deja mă urmăreşti, atunci îţi mulţumesc şi poţi să sari peste acest pas
Da share la acest post pe oricare dintre  platformele de socializare precum : Facebook, Instagram, Google+, pune un comment pe blog (la acest post) cu "PARTICIP"
Da tag unui prieten când dai share la post, deşi nu este obligatoriu, dar ţine minte "sharing is (s)caring" 🙂
P.s am uitat să menţionez că pe site-ul Sammydress poţi să găseşti o mulţime de promoţii sau lucruri pentru toate anotimpurile, şi dacă vrei şi o extra reducere, atunci foloseşte codul: SammydressChen. Giveaway-ul se termină în 20.06.2017. Baftă!
Premiul pentru acest giveaway este ACEST minunat ghiozdan.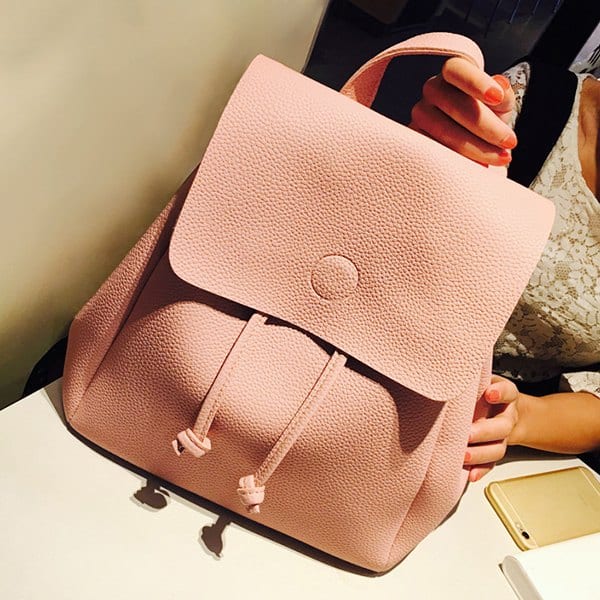 It's summertime, ohhh meant it's giveaway time. 🙂 I just love Sammydress, don't you? I have an awesome backpack from Sammydress and I said that it would be just great to make someones's summer just awesome, with a touch of pink.sharing is car
It's my first giveaway on 2017 and on my new blog, and this makes me soooooo happy. So dear people, the rules for this giveaway are so easy, that you can't really miss them.ring
Follow my blog on Facebook, and if you do that, well, thank you for that and you may skip this step
Share this post on any social platforms like: Facebook, Instagram, Google+ and leave a comment on this  post with "PARTICIPATE"
Tag a friend when you share this post, this is not required, it's optional, but sharing is (s)caring 🙂
P.s forgot to mention that on Sammydress you might find lots of promotions and great items for all seasons, and if you want an extra discount just use this coupon code: SammydressChen. This giveaway ends on 20.06.2017. Good luck!
The prize for this giveaway is the backpack from above picture.
Take a chance and pink up your summer.